Hello, Mr. Smith,
First of all, thank you for these workout articles and books; they have been great. I am about a week away from finishing the 90-day workout plan. Originally I had interest in becoming a SEAL, but I have given it some thought and I do have some interest in becoming a PJ after learning about combat medics. I don't plan on joining one of them until 2018 when I graduate from college. What would you recommend would be the next steps I should do to get in shape for the SEALs or PJ's? I have three years, so I'll do whatever it takes to be as prepared as possible.
Thank you.
There is nothing wrong with changing your mind and giving yourself options on how you want to serve your country. I went from Marine to pilot to SEAL during the 3-4 years I had before going into training. Your mind may change again, but you still can prepare for either of those at the same time. They are very similar with their training and testing programs.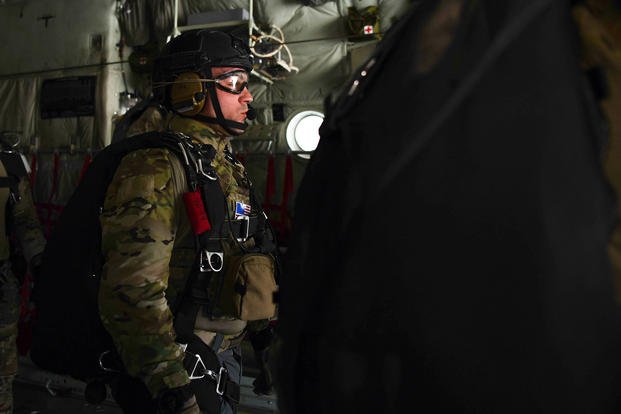 Take the Air Force PJ physical ability and stamina test (PAST), which consists of 25-meter underwater and 500-meter swims, a 1.5-mile run and  push-ups, sit-ups and pull-ups. You can learn more about standards and more tips.
The SEAL physical screening test (PST) is the same test, just arranged differently, so the SEAL or PJ fitness programs will work for you to master this test. See the Navy SEAL PST.
See how you do on the PAST and start working on reaching the passing and better-than-passing standards in each event. This will be your entrance exam. If you are scoring under the minimum standards, you have some time to prepare, so work on your weaknesses and make your strengths stronger. Here are the current events and minimums (and recommended scores in parentheses) for the PAST. 
Note: These are not Air Force-recommended scores. These are scores that, in my opinion, put you in a better place to be fully prepared and competitive with the best students during the rigors of PJ training.
2 x 25-meter sub-surface swim; no time limit.
500-meter swim 10:07 or less (sub-nine minutes). Take swim lessons if above 11 minutes or cannot finish the 500 meters.
30-minute rest. 
1.5-mile run 9:47 or less (sub-nine minutes). Work on your running pace and endurance if above 10 minutes on the run. See running goal pace workouts.
10-minute rest 
10 pull-ups minimum (20). The only way to get better at the PT exercises is to practice every other day. 
Two-minute rest 
54 sit-ups minimum (100)
Two-minute rest 
52 push-ups minimum (100)
While still in pre-training and college mode, consider taking a SCUBA class and an EMT class. PJs are the ultimate combat medics, and swimming and SCUBA are a big part of the job. You will find out whether you enjoy the water and learning about emergency medicine long before joining the military.   
Good luck and enjoy the fitness and training journey.
Stew Smith is a former Navy SEAL and fitness author certified as a Strength and Conditioning Specialist (CSCS) with the National Strength and Conditioning Association. Visit his Fitness eBook store if you're looking to start a workout program to create a healthy lifestyle. Send your fitness questions to stew@stewsmith.com.
Want to Learn More About Military Life?
Whether you're thinking of joining the military, looking for fitness and basic training tips, or keeping up with military life and benefits, Military.com has you covered. Subscribe to Military.com to have military news, updates and resources delivered directly to your inbox.