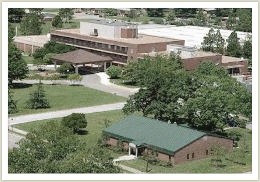 Fort Eustis, located in Newport News, has served a number of purposes, including an Army training facility for artillery and artillery observation, a prison for prohibition law offenders, and a work camp for the Works Progress Administration. Beginning in the World War II era, the primary mission of Fort Eustis has been Army transportation training, research and development, engineering, and operations, including aviation and marine shipping activities. The post is currently under the command of the U.S. Army Training and Doctrine Command.
The base motto is "Nothing happens until something moves."
Welcome to Army Base Fort Eustis.
More Base Details and Info
Learn More About Fort Eustis
Two prominent military installations occupy opposite sides of The Peninsula, and their joint name confuses many. In 2010, the Base Realignment and Closure Act (BRAC) merged Langley Air Force Base with the Army's Fort Eustis, but didn't physically move them any closer together. The two installations are a 20 to 30-minute drive from each other, and many people consider the "joint base" status to be in name only. They each still retain most of their own services, base amenities, and housing. With orders to Joint Base Langley-Eustis (JBLE) comes a slight learning curve, but don't worry—we've got you covered.

Any aficionado of history will love Fort Eustis. The base is nearing its centennial year, and you can trace its history even further back to the arrival of the first colonists in 1607. Today, Fort Eustis is the home of The Training and Doctrine Command (TRADOC) Headquarters and 7th Transportation Brigade.

Fort Eustis occupies most of what used to be known as Mulberry Island -- even though it's technically a peninsula. This low-lying area just east of the James River is in Newport News, and sits roughly 18 miles south of Williamsburg. Base housing is available, but most people tend to head off base in search of desirable schools.