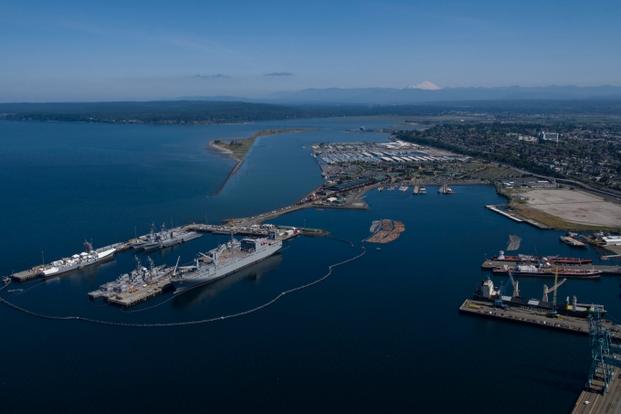 Naval Station Everett is the United States Navy's most modern facility. It is located next to the marina area of the city of Everett, Washington, 25 miles north of Seattle.
The Navy Support Complex is located between Marysville and Arlington, 11 miles north of the naval station. Naval Station Everett is located on the northeast side of Puget Sound. Naval Station Everett was designed as a homeport for a US Navy Battle Group. It accommodates the USS Abraham Lincoln (CVN-72) as well as several smaller surface combatants.
Welcome to Naval Station Everett.