James Clavell had some of the worst luck during his military service, but he would later use all of it to shape his future writing career.
In 1940, 19-year-old Clavell joined Britain's Royal Artillery to fight in World War II and was sent to Singapore to fight the Japanese advance across Asia. He never made it; his transport was sunk, but somehow he survived. He would later be shot in the face and wind up in a Japanese prison camp, first in Java and then in Singapore, where he would spend the rest of the war.
Clavell used his time in the prison camps as a learning experience where, as he once told the New York Times Magazine, "I studied and absorbed everything I could from physics to counterfeiting, but most of all I learned the art of surviving, the most important course of all."'
In his post-military career, Clavell became an author and screenwriter, creating a translation of Sun Tzu's "The Art of War," the 1963 Steve McQueen film "The Great Escape" and his "Asian Saga," a series which includes the acclaimed novel, "Shogun." That 1975 novel became an immediate bestseller and sparked an unprecedented interest in Japanese history and culture, arguably the largest since World War II.
Now, "Shogun" is back thanks to FX, which is producing a 10-episode limited series -- due for release in February 2024 -- based on the book.
It's hard to understate just how important the book "Shogun" was to American culture. Although nominally a work of fiction, it also contained a significant amount of factual information about Japanese history and culture. It sparked not only a series of essays from historians and scholars, but led to a Broadway musical, video games and a 1980 miniseries that won Emmys, Golden Globes and even a Peabody Award. One ​​Indiana University professor described the public response to "Shogun" as "drawing unprecedented crowds," and Clavell himself said the book changed his career.
The original "Shogun" story follows a Japanese feudal lord (or daimyo) named Toranaga who would fight to unify all of Japan under his Shogunate, challenging his rival Lord Ishido. Both were members of the Council of Regents, a kind of ruling body for Japan at the time. The book is fiction based on fact, so Toranaga's story is based on that of the Shogun Tokugawa Ieyasu leading up to the Battle of Sekigahara in 1600. The real-life Tokugawa would raise an army against the combined forces of samurai leader Ishida Mitsunari (on whom Lord Ishido is based), and the two would meet at Sekigahara for control of Japan's future.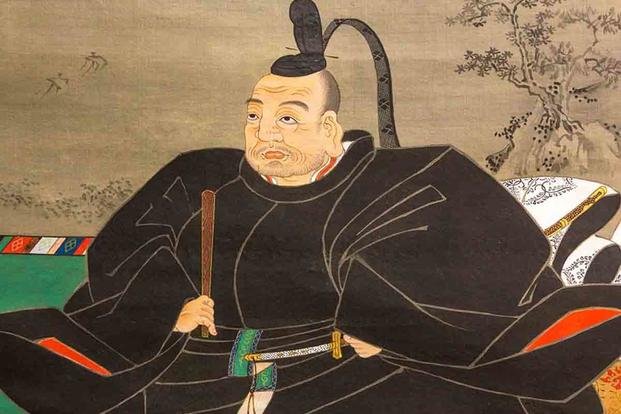 Toranaga's rise is told through the eyes of an English sailor, John Blackthorne, a naval pilot who was working for a Dutch trading company, came to Japan and was imprisoned with the rest of the ship's crew. Instead of keeping Blackthorne imprisoned, Toranaga hires him as an adviser on the outside world. Blackthorne also has a real-world equivalent, the English sailor William Adams, who was the first Englishman to visit Japan. Adams would help Japan construct Western-style ships and help open the country to trade.
The new FX series stars Hiroyuki Sanada ("John Wick: Chapter 4") as Toranaga, Cosmo Jarvis ("Peaky Blinders") as Blackthorne, and Anna Sawai ("F9: The Fast Saga") as the translator Mariko. In what appears to be a relatively faithful adaptation, the show pits Toranaga against powerful enemies on the Council of Regents. This new retelling has one exception: It's told from the point of view of Toranaga and Mariko.
"Shogun" starts streaming on Disney+ in North America in February 2024.
-- Blake Stilwell can be reached at blake.stilwell@military.com. He can also be found on Facebook, X or on LinkedIn.
Keep Up With the Best in Military Entertainment
Whether you're looking for news and entertainment, thinking of joining the military or keeping up with military life and benefits, Military.com has you covered. Subscribe to the Military.com newsletter to have military news, updates and resources delivered straight to your inbox.