Does the Army's spaghetti carbonara get you down? Are you constantly missing chicken tendies day? Are you a grave shift worker who doesn't want the rest of the installation's rejected food? Subway is offering one lucky American the opportunity to change all that with free Subway sandwiches for life.
Subway is looking for its biggest fan, and there's no better way to prove your fandom than a legal name change. All one has to do is visit SubwayNameChange.com between now and 11:59 p.m. on August 4 to enter the contest. You'll be asked to enter your full name, birthdate and email address. The promotion is free to enter, on the condition that you agree to legally change your first name to "Subway."
It's a contest that just screams "E-4 and Below."
A winner, chosen at random August 7, will receive $750 to cover the cost of changing their name. The free Subway sandwiches for life will come in the form of a $50,000 gift card, valid at Subway's 37,000 restaurants in 100 countries.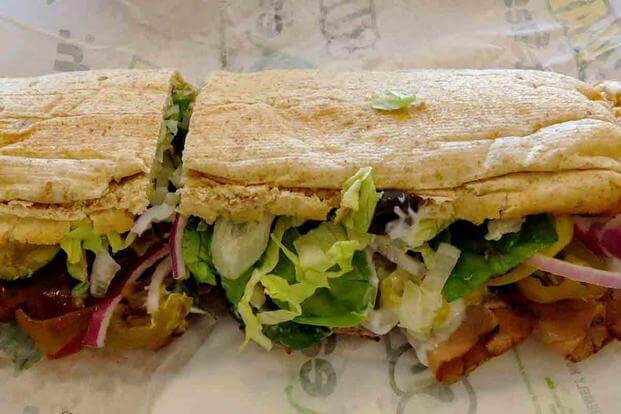 It probably includes those at deployed locations, but it's probably better to keep that at home. Subway will not replace lost, damaged or stolen Subway gift cards. The restaurant chain will also probably not cover the costs of getting new OCP nametapes.
It's important to note that the contest isn't just for military members. It's open to all Americans with a name they can legally change to "Subway." Entrants must be 18 years old in most states, 19 in Alabama and Nebraska or 20 in Mississippi.
Subway has learned from some of its previous mistakes, and thus the winner will have to pass a background check conducted by the sponsor. They will then have four months to legally change their name via Legalzoom to receive the grand prize. The winner will also have to pay taxes on the prize, which is $50,750, even though most of it comes in sandwich form.
-- Blake Stilwell can be reached at blake.stilwell@military.com. He can also be found on Facebook, Twitter, or on LinkedIn.
Keep Up With the Best in Military Entertainment
Whether you're looking for news and entertainment, thinking of joining the military or keeping up with military life and benefits, Military.com has you covered. Subscribe to the Military.com newsletter to have military news, updates and resources delivered straight to your inbox.