Making a film, even an independent film, is an expensive venture. The average cost of a Hollywood movie is between $50 million and $100 million. Even on the lower end, a filmmaker is looking at a $10 million price tag.
That's not to say it's impossible to do it for cheaper. Many movies made with a shoestring budget became blockbusters. "Rocky" was made for just $1 million, "Saw" had a budget of $1.2 million, and "Friday the 13th" was made for a paltry $550,000.
None of these movies needed aircraft, tanks or hundreds of military personnel to work an aircraft carrier, though. The cost of operating a carrier is around $6 million to $8 million per day, which would eat up a budget pretty fast, so it's better to just borrow one for a bit.
Luckily, the Department of Defense is more than happy to lend its gear out to filmmakers, and has been doing it for more than a century. All the filmmaker has to do is meet a few criteria, which includes accurately depicting the military, protecting sensitive information and giving the military some control over the movie.
That measure of control doesn't always make a good film, but sometimes it does. Here are some of the best Hollywood movies made with help from the U.S. military.
Black Hawk Down
"Black Hawk Down" has everything anyone would ever want from a war movie. It's a real story, exhaustively researched by journalist Mark Bowden, directed by Ridley Scott, produced by Jerry Bruckheimer and features an ensemble cast of stars and future stars.
To make the action as realistic as possible, the Ranger actors took the Army's Ranger Familiarization Course at what was then called Fort Benning, the Special Forces actors took a commando training course at Fort Bragg, N.C., and the actors playing helicopter pilots were not only led in the movie by helicopter pilots from the 160th Special Operations Aviation Regiment, one of the Black Hawk pilots from the actual battle of Mogadishu was in the movie.
To top it all off, the pilots received a lecture from Mike Durant, who was captured during the battle, during training at Fort Campbell, Kentucky.
Top Gun
"Top Gun" might have been an entirely different and utterly forgettable movie had the filmmakers not wanted the help of the U.S. Navy. Where would the Navy be without the film that ushered in an entire generation of new naval aviators?
The Navy not only cut a scene from the script where a plane crashes on an aircraft carrier's deck, the opening dogfight scene was moved from Cuba to international waters and Maverick's love interest, originally an enlisted female sailor, was changed to a civilian contractor.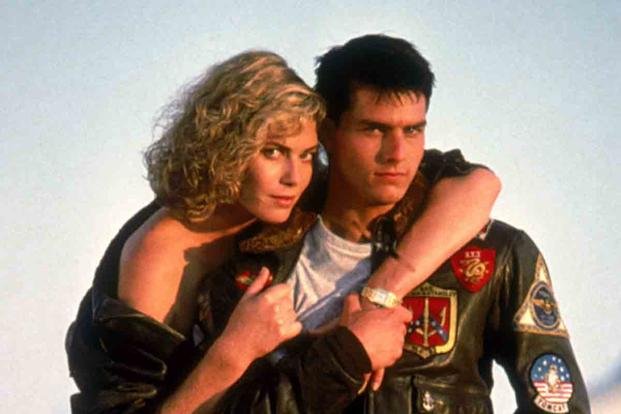 Red Dawn
The original "Red Dawn" had a lot more punch than the 2012 remake, because Americans actually believed the Soviet Union might invade the U.S. The USSR is joined in its invasion by Cuba and Nicaragua. Essentially a "teenage Rambo" movie, local high school students take to the nearby mountains to launch a guerrilla war against communist invaders.
Before the movie started filming, the cast that would become the Wolverines took an eight-week military combat training course. Though the movie makes the U.S. military look like amateurs compared to a group of teenagers, the Department of Defense still thought that some old-fashioned red scare wouldn't be the worst thing ever and supported the film.
Apollo 13
The real Apollo 13 mission is the one that had to be aborted after an oxygen tank in the spacecraft's service module failed after two days. "Apollo 13" tells the story of how the astronauts miraculously returned to Earth largely unharmed.
The movie is hailed as the most accurate NASA movie ever, and that makes sense, because it was based on Apollo 13 astronaut Jim Lovell's 1994 book "Lost Moon: The Perilous Voyage of Apollo 13." Lovell also not only appears in the movie, he helped train the actors, who all went to real-world Space Camp.
Lovell trained them aboard simulated command modules and lunar modules, wearing the same gear the Apollo 13 astronauts wore, and even flew a simulated weightlessness mission aboard a KC-135 above Johnson Space Center in Houston.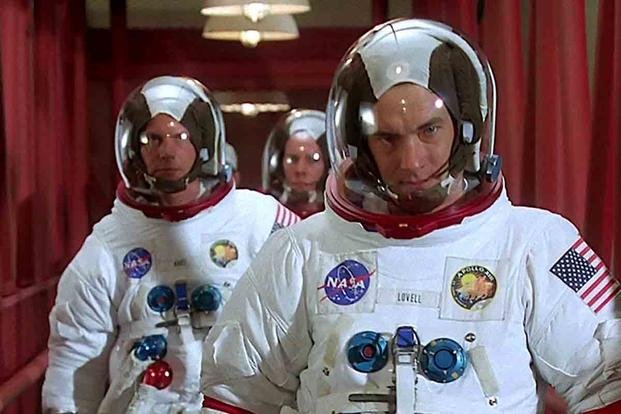 GoldenEye
In Pierce Brosnan's first (and best) appearance as MI6 operative James Bond, he has to stop rogue former agent Alec Trevelyan from devastating London with a secret electromagnetic pulse satellite. Trevelyan has to steal a new French helicopter to do it. Stealing the helicopter meant Bond Girl Xenia Onatopp seduces and kills a foreign admiral to gain access.
That admiral was supposed to be an American, but that didn't sit well with the DoD, so producers changed it to a French admiral. When the French protested, he became Canadian. In exchange, Bond and his latest Bond girl got to be rescued by real U.S. Marines at the end of the movie.
Iron Man
It makes sense for the Marvel Cinematic Universe's premiere defense contractor to get help from the Pentagon for his first movie. "Iron Man" needed a lot of help from the Department of Defense for the MCU's first and most important foundational movie. On top of getting access to $1 billion in military equipment, the film also got to shoot at Edwards Air Force Base, California. All they had to do was cut a few scenes and lines at the Air Force's request.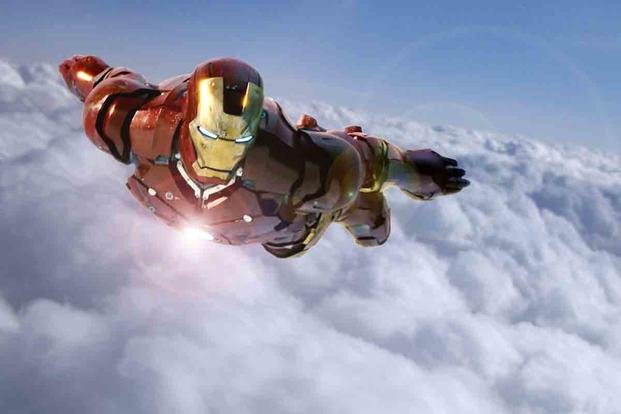 "Iron Man" isn't alone in the MCU for getting Pentagon approval. "Iron Man 2," "Captain America," "Captain Marvel" and others are so pro-military, they've been accused of being propaganda films and recruitment commercials. Without the success of the first "Iron Man," the MCU's 32 movies might never have been made.
-- Blake Stilwell can be reached at blake.stilwell@military.com. He can also be found on Twitter @blakestilwell or on LinkedIn.
Keep Up With the Best in Military Entertainment
Whether you're looking for news and entertainment, thinking of joining the military or keeping up with military life and benefits, Military.com has you covered. Subscribe to the Military.com newsletter to have military news, updates and resources delivered straight to your inbox.