You can be sure that the "Top Gun: Maverick" release is finally happening because in-depth interviews with Tom Cruise, producer Jerry Bruckheimer, director Joseph Kosinski and writer Christopher McQuarrie are hitting the newsstands.
Empire and Total Film, the two biggest print movie magazines in the United Kingdom, have huge stories in their current issues. Neither magazine puts its best intel on the internet while the print editions are on newsstands, but we tracked down copies of both and have some new information.
If you're looking to read each magazine's full coverage, print copies are available to purchase at Barnes and Noble stores, or you can read digitally through a subscription to Apple News+.
Anyone who wants to be totally surprised by the experience should stop reading now. If you're curious about what to expect from the movie and whether the team had the right approach to a 21st-century version of Maverick, read on.
The Modern Maverick Won't Be a Sad, Old Warrior Trapped by Memories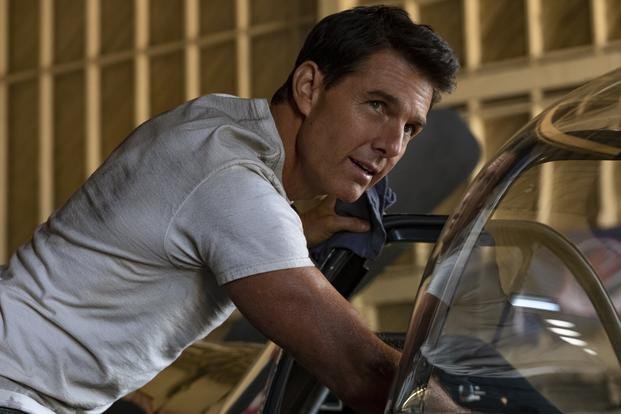 What happens to a hotshot like Lt. Pete "Maverick" Mitchell? How can you portray a guy who's only risen to the rank of captain but stayed in the Navy for decades? Screenwriter McQuarrie had an idea.
"It was very important to Tom that Maverick still be Maverick from frame one," he told Total Film. "We didn't want a movie that started with some sad guy who used to be Maverick and finds out how to be Maverick again. That trope might give him a mountain to climb, but it also crushes the spirit of the original film."
Jennifer Connelly Plays the Admiral's Daughter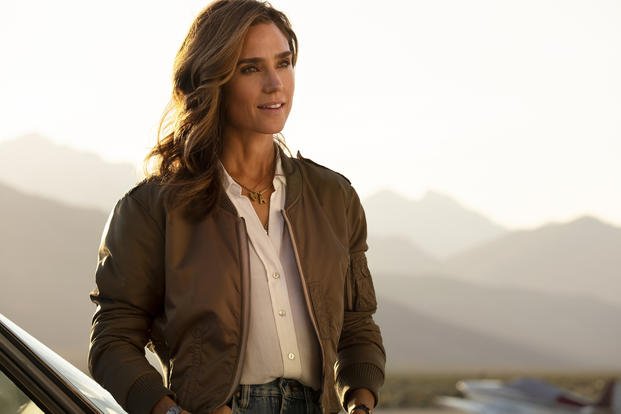 Will we find out what happened between Maverick and Charlie (Kelly McGillis)? We know that McGillis didn't return for the sequel, but we now know that Maverick has taken up with Penny Benjamin, aka the "admiral's daughter." When Stinger chews out Maverick and Goose in the first movie, he details Maverick's "history of high-speed passes over five air control towers and one admiral's daughter!" Goose reminds Maverick exactly which girl she was when he whispers, "Penny Benjamin."
McQuarrie reveals that Connelly improvised the line, "It always ends the same way with us, Pete. Let's not start this time." Will Maverick get the girl (again)? Will their story once again end in tears?
Cyclone Is a Maverick Who 'Played by the Rules'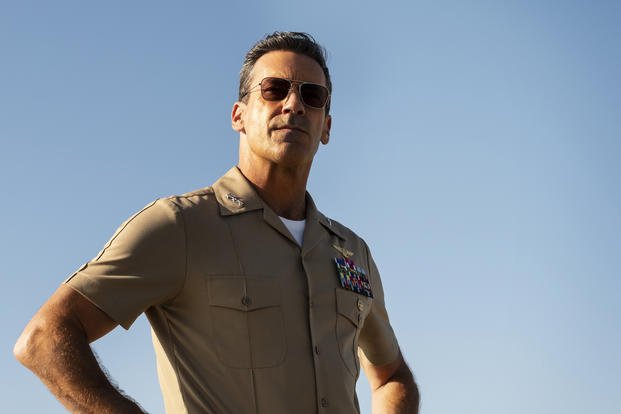 Jon Hamm is Cyclone, a vice admiral and Top Gun leader who clashes with Maverick when Admiral Iceman sends his former wingman back to the school as an instructor. Hamm describes Cyclone as "the Maverick character, had Maverick decided to play by the rules. I think you could safely say that the relationship is a little antagonistic."
The Jacket Almost Didn't Appear in the Sequel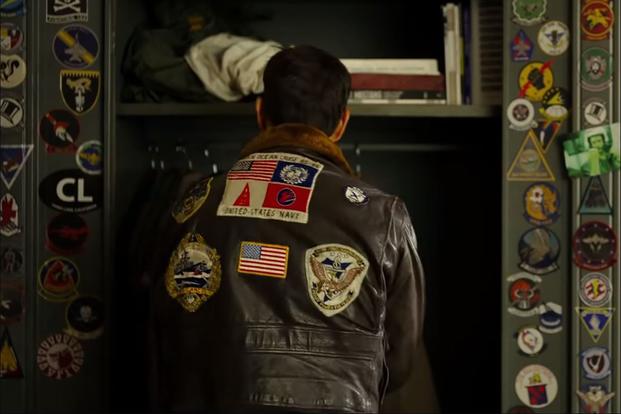 Cruise didn't want to wear the aviator jacket, but McQuarrie figured out a scene where putting it back on made sense. Cruise told Empire, "I was like, 'This is ridiculous. I'm not going to wear this!' It was part of the legacy of the first one. How do you know what to leave out and what to add in? We finally figured out how to put it in. It's a lucky jacket."
All the Flight Scenes in 'Top Gun' Were Faked
Cruise was determined that any sequel would feature the actors in actual flight, a stark contrast to the original film. As Bruckheimer revealed, "In the first movie, we put the actors in the F-14s, and we couldn't use one frame of it, except for some stuff on top, because they all threw up, except Tom. But in this movie, Tom wanted to make sure that the actors could actually be in the F-18s."
A 12- or 14-Hour Day Might Yield 30 Seconds of Usable Footage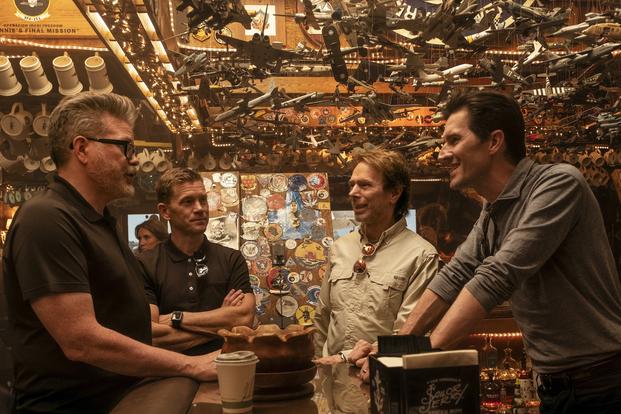 A commitment to getting things right made filming incredibly difficult. Director Kosinski told Empire, "Out of a 12- or 14-hour day, you might get 30 seconds of good footage. But it was so hard-earned. It just took a very long time to get it all. Months and months of aerial shooting. We shot as much footage as the three 'Lord of the Rings' movies combined. I think it was 800 hours of footage."
Iceman Is Definitely Back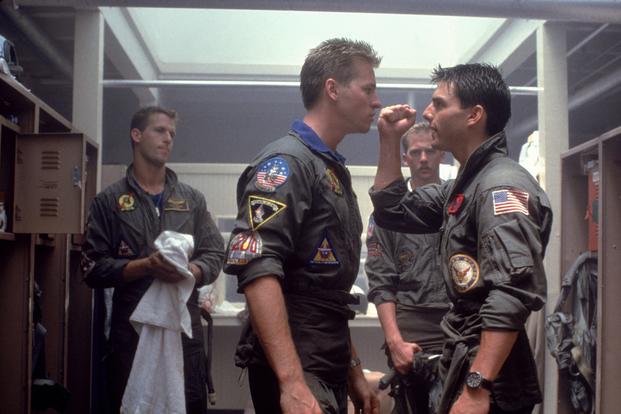 Anyone who's seen the outstanding 2021 Val Kilmer documentary "Val" (streaming on Prime Video) knows that the actor's career has been sidetracked by health problems that have affected his ability to speak. He also had mixed feelings about taking the role in "Top Gun" back in the day.
In the trailer, we see Iceman in a photo, but Kosinski suggests there may be a larger role onscreen. Kilmer was "a huge, huge get -- having Val come back to play Iceman," the director told Total Film. "To get to work with an actor of that caliber, to see the chemistry, the camaraderie between him and Tom, and to have those two characters reunite in this film, was a really special moment, and one of my favorite parts of the film."
The Filmmakers Are Extremely Confident About the Aerial Footage
Cruise has long claimed that he wouldn't make a "Top Gun" sequel until and unless the camera technology developed to a point where the movie could rely on actual in-flight footage to carry the weight of the story. The filmmakers promise that we'll see real F-18 action (aka "practical" footage) with a minimum of CGI.
McQuarrie knows a bit about aerial action photography, since he's been directing Cruise in the last few "Mission: Impossible" movies. He told Total Film, "I was there when editor Eddie Hamilton presented the first assembly of some of the footage. Keep in mind, I was fresh from directing a helicopter sequence in 'Mission: Impossible' at this point and understood the challenges and limitations of an aerial sequence intimately. I was also going to be pretty hard to impress. When the presentation was over, I turned to Joe Kosinski and dropped a few choice expletives on behalf of everyone who worked on 'Fallout,' which he understood to be the highest possible praise. You won't see the likes of this movie done practically ever again. Ever."
Keep Up With the Best in Military Entertainment
Whether you're looking for news and entertainment, thinking of joining the military or keeping up with military life and benefits, Military.com has you covered. Subscribe to the Military.com newsletter to have military news, updates and resources delivered straight to your inbox.