If you're Army Reserve Maj. Mike Itkis and running for Congress as an independent candidate in New York's 12th Congressional District, how do you follow up all the attention you generated for your long-shot bid after posting a campaign porn video online?
Itkis is next taking his "sex-positive" message to the masses in an interview with Billy Procida for an episode of the comedian's The Manwhore Podcast: A Sex-Positive Quest for Love where Itkis shares some provocative thoughts on the military's attitudes about sex and adultery.
Just to be clear, Maj. Itkis got naked and had sex on camera (twice) with adult star Nicole Sage in a Pornhub.com video that he titled "Bucket List Bonanza." We're not linking to the video here, but you can find it for yourself if you so choose.
Related: Army Reserve Major Shocks with the World's Most Explicit Congressional Campaign Video
The episode will debut on Nov. 2, 2022, but Procida shared some provocative highlights of the podcast with us in advance of the episode's release.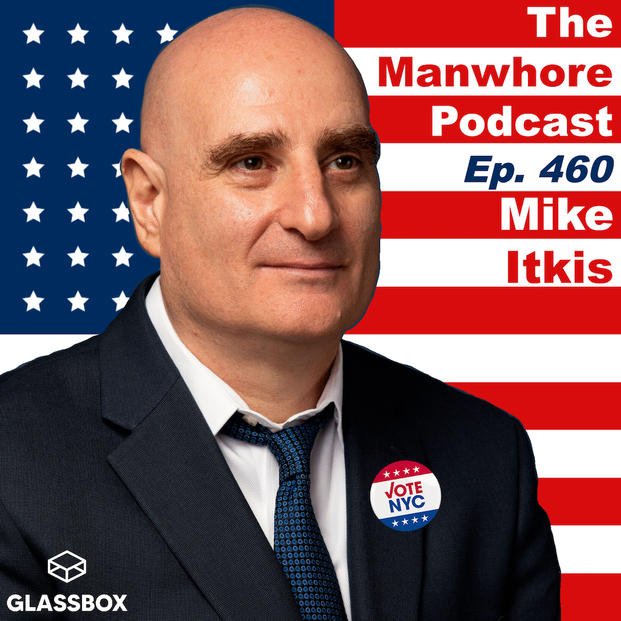 Adultery in the Military
Are the U.S. military's rules about adultery necessary to preserve order, or have they become outdated? You can probably guess where Itkis lands on this one.
"The military still enforces adultery laws. It's a federal case, effectively," Itkis told Procida. "It's only recently that they stopped prosecuting people who are separated. That looks like adultery, and that looks like a major thing. Any way that the military addresses human sexuality seems to be extremely sex-negative.
"As I'm serving in the military, a lot of the benefits are marriage-based, which clearly makes people who aren't married not quite second-class citizens, but their interests aren't addressed nearly as much as people who are married. ... People who are not married should be able to set their own parameters for whatever types of relationships they want to be in. Marriage should not be the standard."
Out here in the civilian world, most employers now allow their unmarried employees to share their benefits with a significant other to level the playing field, so Itkis may have a point there.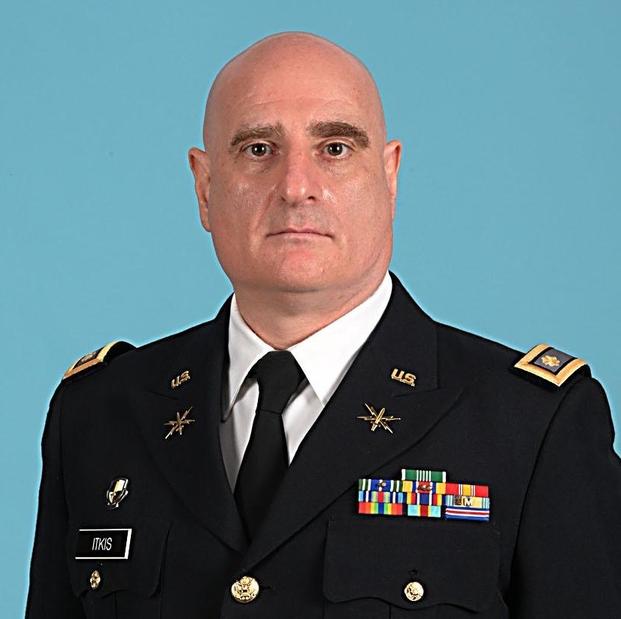 Why Did Itkis Choose to Serve?
"Being in the military for me is all about protecting freedom of speech and protecting our privacy rights."
Fighting the Trolls
Itkis credits his drill sergeants with helping him develop the thick skin that allows him to ignore the trolls and haters. "It maybe helped that I went through basic training in the Army where the drill sergeants are expected to insult all the soldiers," he said. "I'm more interested in the real debate. Are people bringing up real points [in the comments]?"
Life as a Sex Celebrity
Women who've seen his performance on Pornhub are now sliding into his DMs, but Itkis has taken a cautious approach to his newfound notoriety. "I'm a little bit paranoid. So when I see a request coming in from someone I don't know online, I might be somewhat skeptical about how real that request is or if it's someone trying to set me up," Itkis said. "So I apologize for not replying to those. It's hard for me to just trust somebody who makes that kind of an offer out of the blue."
Let's go back to the subject of Maj. Mike's adult video. The military brass really doesn't want to talk about it. When approached for a statement by Military.com, the Army Reserve didn't really address the issue at hand. The service wrote, "The Army Reserve takes allegations involving good order and discipline or service discrediting conduct seriously and investigates such matters in accordance with Army regulations."
When pressed, the Reserve followed with this non-statement: "The Army Reserve is aware of the allegations and is conducting an investigation. Under the Privacy Act, the Army Reserve cannot comment on individuals under investigation or investigation findings. The Army Reserve is committed to upholding good order and discipline within its ranks."
In the real world of politics, New York's 12th Congressional District includes parts of Manhattan, Brooklyn and Queens. Itkis isn't likely to make a dent in the upcoming general election. Rep. Jerrold Nadler is considered to be such a lock to win that no one has bothered to poll voters in the district about the race.
If you want to hear the entire interview, you can subscribe to The Manwhore Podcast on Apple or Spotify to get the full episode when it goes live on Wednesday, Nov. 2.
Keep Up With the Best in Military Entertainment
Whether you're looking for news and entertainment, thinking of joining the military or keeping up with military life and benefits, Military.com has you covered. Subscribe to the Military.com newsletter to have military news, updates and resources delivered straight to your inbox.