The NFL holds its annual draft starting Thursday, April 29, in Cleveland, and the festivities will run through Saturday. As always, there are some star college football players with strong military connections in their families, so this year we decided to highlight a few of these young men.
The first three on the list have worked with USAA, the NFL's Salute to Service partner, to tell their stories in advance of the draft, and we've included links to their videos below.
Here are some names to watch for over the three-day event.
1. Penei Sewell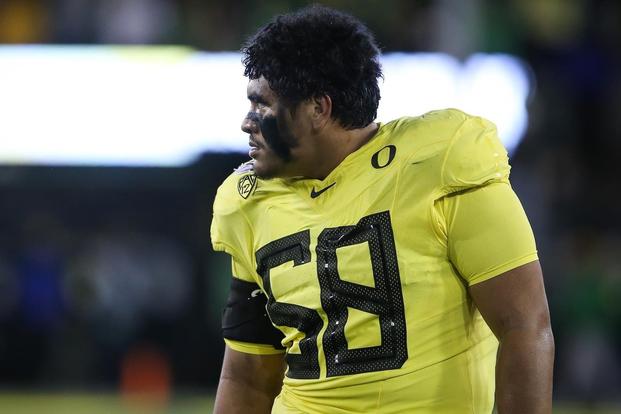 Sewell, a gifted offensive tackle from the University of Oregon, plays probably the second-most desired position behind a franchise quarterback in the league, and experts are calling him a top 10 (and possible top five) pick.
A native of American Samoa, his grandfathers and uncles served, and their experience influenced the entire family.
2. Micah Parsons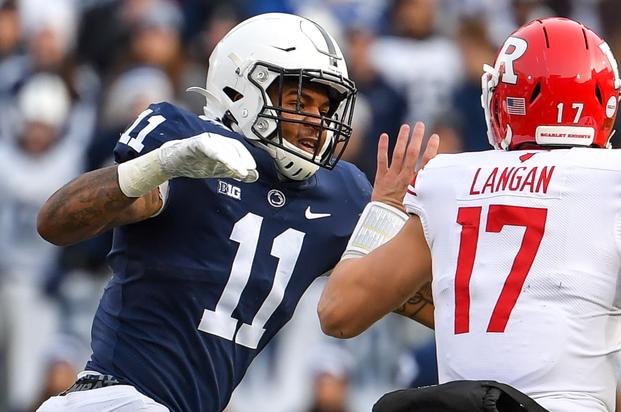 Parsons is a linebacker from Penn State. Experts say he's definitely a top 15 pick and could go in the top five.
Two of Parsons' uncles are now on active duty (one in the Army, one in the Air Force), and his great-grandfather served during World War II.
3. Kellen Mond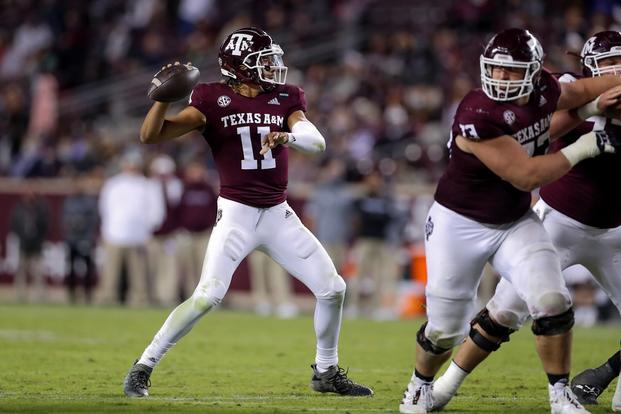 Mond is a quarterback from Texas A&M. At a school known for its talented QBs (Heisman Trophy winner Johnny Manziel, Ryan Tannehill, Gary Kubiak), Mond holds the records for most touchdown passes, most passing yards and most total yards.
There's no consensus on where Mond will be drafted. A few experts see him as a potential late first-round pick, but others predict he'll fall to the third round or won't be drafted until rounds 4-7 on Saturday. Prediction: Mond will be the great steal of this draft and make whatever general manager who's smart enough to take this competitor look like a genius.
Mond's father, Kevin, served eight years in the Army, and 12 relatives have served for a combined total of more than 100 years.
4. Justin Fields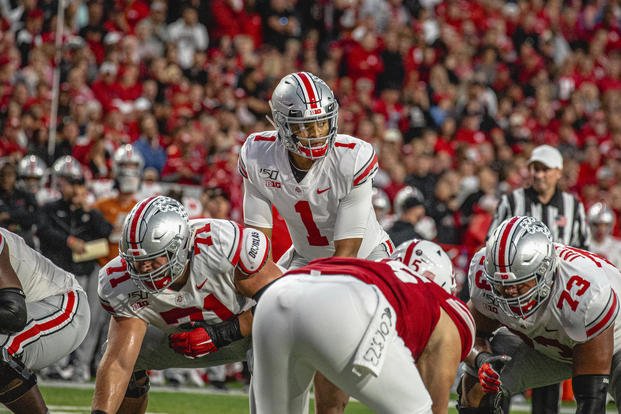 Fields is a quarterback from Ohio State who also played at the University of Georgia. He's a projected top-10 pick. In a draft loaded with quarterbacks, he's in a tightly bunched group of prospects (BYU's Zach Wilson, North Dakota State's Trey Lance, Alabama's Mac Jones) who may all go top ten after the consensus #1 pick, Clemson QB Trevor Lawrence.
Fields' father, Ivan, served in the Marine Corps.
5. Mac Jones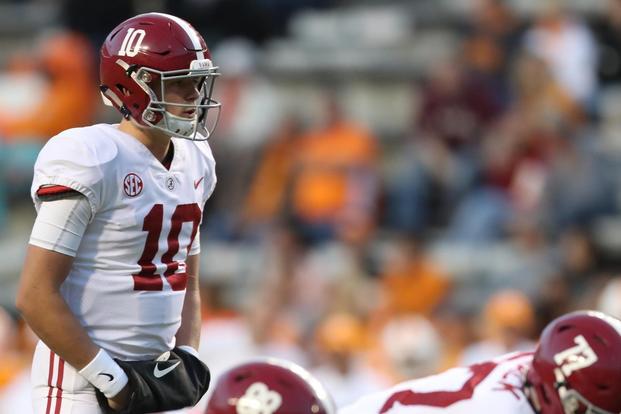 Jones is a quarterback from the University of Alabama who led his squad to a national championship this past season. Not on anyone's radar as a pro QB before this season started, he now may be a top-10 pick in this draft.
Both of his grandfathers served, and one rose to the rank of colonel in the Army.
6 & 7. Chazz and Sage Surratt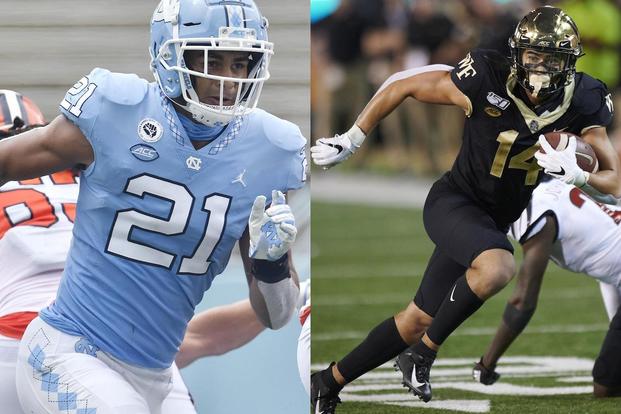 Older brother Chazz is a linebacker who played at the University of North Carolina. Younger brother Sage is a wide receiver from Wake Forest. Chazz is predicted to go in the second or third round, while Sage is looking at being selected Saturday.
The Surratt brothers' father, Kevin, served in the Navy and their brother, Kincaid, is currently in the Air Force.
8. Shaun Wade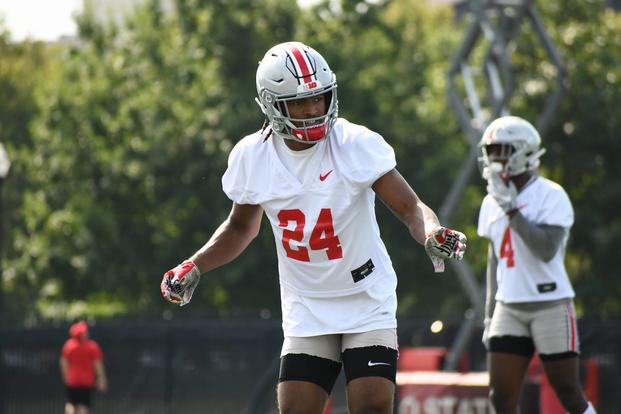 Wade is a cornerback from Ohio State. There's no firm consensus on when he'll be drafted, so he'll be waiting for a call from a team and hoping for the best.
Shaun's father, Randy, served in the Navy, and Wade spent a part of his childhood in Italy when his dad was stationed there.
As all fans of the game know, NFL careers have a lot more to do with results on the field than they do with draft position. Plenty of Hall of Fame-caliber players went in the later rounds, and there are more than a few notorious first-round busts. Here's wishing good luck to these players and hopes that we'll see them all playing on Sunday for years to come.
Keep Up With the Best in Military Entertainment
Whether you're looking for news and entertainment, thinking of joining the military or keeping up with military life and benefits, Military.com has you covered. Subscribe to the Military.com newsletter to have military news, updates and resources delivered straight to your inbox.