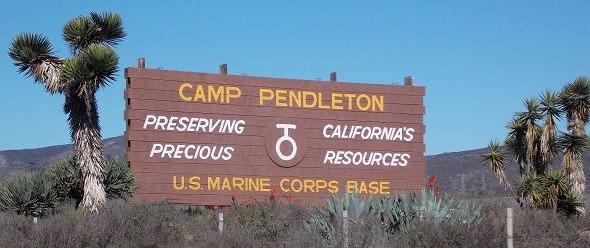 Marine Corps Base Camp Pendleton is home to the I Marine Expeditionary Force and serves as the USMC's prime amphibious training base on the west coast. It is bordered by Oceanside to the south, San Clemente, Cleveland National Forest, Orange and Riverside counties to the north, and Fallbrook to the east.
Amphibious and sea-to-shore training takes place at several key points along the base's 17 miles of coastline. The main base is in the Mainside Complex, at the southeastern end of the base, and the remote northern interior is an impact area.
Welcome to Camp Pendleton!