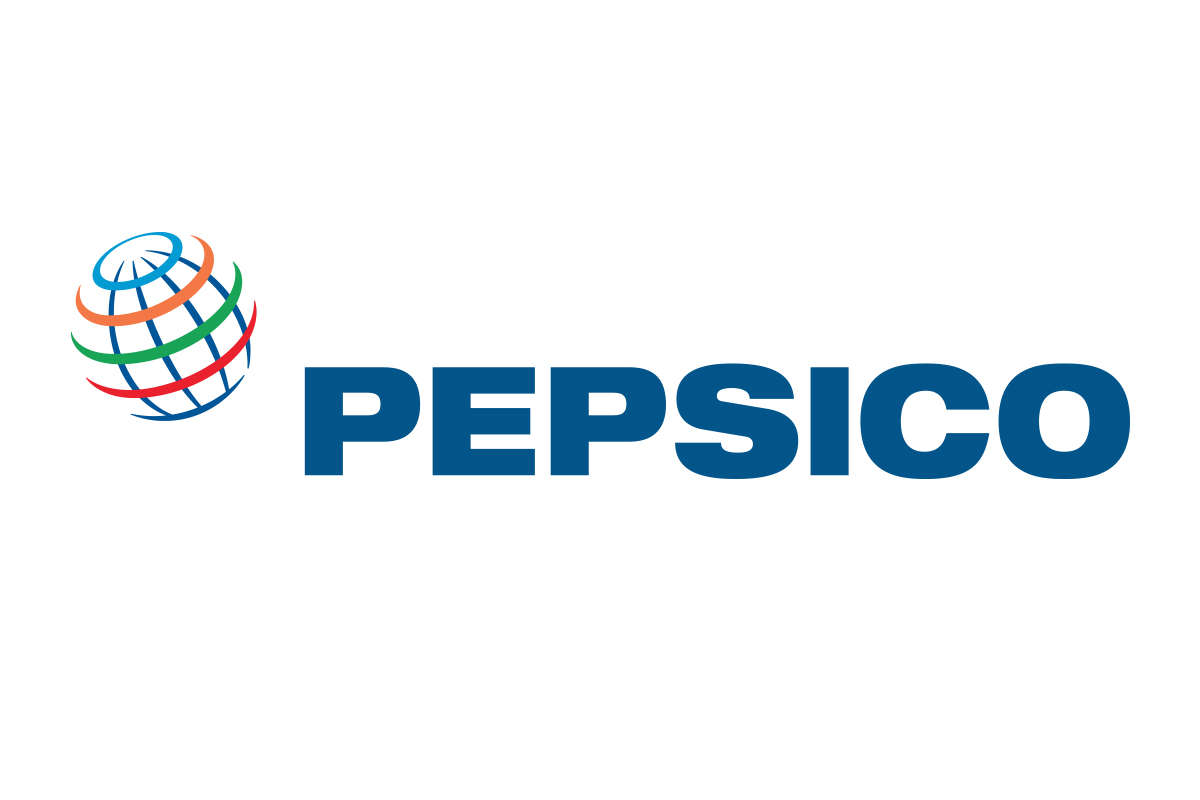 >

Search Jobs at PepsiCo
Your new journey begins with endless career opportunities.
Search & Apply Now
Careers for Veterans
PepsiCo Veteran Employer Profile
Join Our Ranks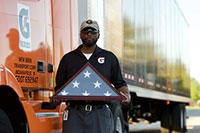 When work skills and life lessons merge, it gives us the opportunity to exceed expectations. We believe veterans and military spouses have the skills and drive to help us win in the marketplace.
That's why PepsiCo employs more than 12,000 veterans across the United States and has been recognized as one of the country's most military-friendly employers. We believe in providing opportunity for military hires, not just in the name of service, but because they help our business succeed.  Whether a reservist, a veteran, someone preparing to transition out of active service, or a military spouse – we encourage you to consider PepsiCo and the endless opportunities we offer. Read more…
>
>
Meet PepsiCo Employee and Veteran Toby Johnson
>
Your New Journey Begins with Endless Opportunities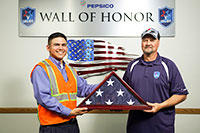 Veterans find endless opportunities to create a rewarding career when they join the PepsiCo family. Both traditional and unique paths of career progression allow for expanded skillsets and specializations – and new avenues of growth. We employ individuals in a variety of functions across the country and across the globe.
But our mission goes beyond employment opportunities. From working with local & national organizations to impacting the lives of individual service members and their families, we are committed to giving back to those who protect our freedoms.

VALOR is PepsiCo's employee resource group dedicated to supporting veterans and the military community and strengthening PepsiCo's role as a leading military and business partner. Through VALOR, PepsiCo has played an active role in events including Fleet Week, the USO's September 11th annual remembrance, and Carry the Load. Each May, in recognition of Memorial Day and to raise awareness for the Children of Fallen Patriots Foundation, PepsiCo military veterans transport one iconic American flag on a 16-state, 7100-mile, 30-leg relay from coast to coast on PepsiCo trucks.
VALOR also sponsors a mentoring program pairing new veteran employees at PepsiCo with experienced members in the organization. Through VALOR, many veterans find the same spirit and camaraderie that are characteristic of our armed forces.
>
Who We Are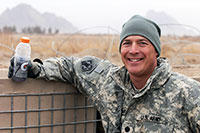 PepsiCo is a global food and beverage leader with a product portfolio including 22 brands that generate more than $1 billion each in annual retail sales. Our main businesses — Quaker, Tropicana, Gatorade, Frito-Lay and Pepsi-Cola — make hundreds of enjoyable foods and beverages that are loved throughout the world. Read more….
>