With the holidays just around the corner and the economy struggling to rebound from the COVID-19 shutdowns, it's a good time to support veteran-owned businesses.
Like every other business, vet-owned businesses are dealing with a critical time. All over the United States, veterans are running their operations from home, storefronts and even renting out spaces in other storefronts to keep their businesses afloat.
Read: Military.com's Guide to the Best Military Gifts of 2020
While coffee and t-shirts might be the running gag of the veteran business world, vetrepreneurs run companies that make all sorts of quality products, from home decor to board games, all perfect for the gift-giving season.
The best part is that they're good for the veteran and civilian alike.
Games
Blue Falcon
Just like the name implies, the point of War Games, LLC's Blue Falcon is to screw over your buddies. It's a combat card game where the point is to have as many cards as possible, strategically play them while countering your friends and then screw them out of their hard-deserved win. The winner is "the Bluest of Falcons."
Star Wars: Imperial Assault
While this board game may not be produced by a veteran-owned business, it is sold by one. Macronova Games, is a military family-owned and operated company that has no physical storefront, just great deals on board games of all kinds. Ask them about how to send a game collection to a deployed location or USO.
Rollors
This is a yard game designed to get people to get outside and unplug. Started by Iraq and Afghanistan veteran Matt Butler, Rollors is a shuffleboard-meets-bocce-meets-horseshoes game that requires a lot more than just skill.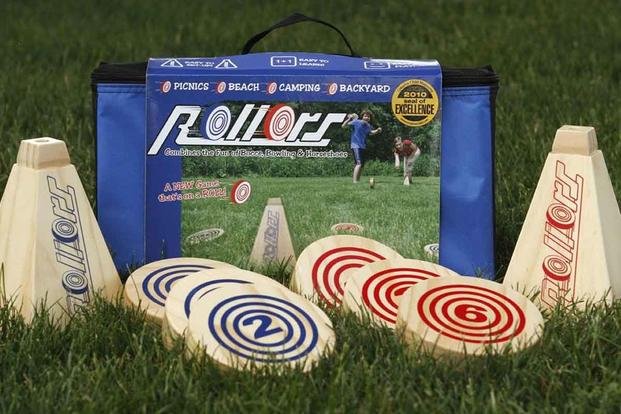 Food Gifts
JB's Gourmet Spice Blends
For the grill, smoker or meat enthusiast, JB's has something for everyone. When Missouri-based veteran Joshua Brack began to get a lot of positive reviews over his years of cooking a "ridiculous amount of meat," he realized part of his success was in his spice blends. Try JB's Gourmet Spice Blends' signature Red Dirt Road or Prairie Dust.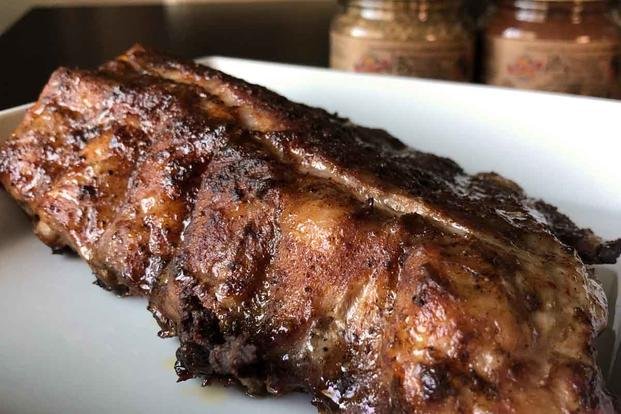 Persona.Coffee
This veteran-owned coffee company makes a coffee gift more personal by allowing customers to customize every aspect of its production. You get to choose the beans, the roast and even the label for any occasion. If your blend is nifty enough, they'll even feature it on the Persona.Coffee homepage.
KPOP Sauce
Army veteran Mike Kim co-founded KPOP foods with Theo Lee. Their original KPOP Sauce was a Korean-style hot sauce from Lee's grandmother's original gochujang recipe. Now the duo has a line of foods and celebrity chef Chris Oh as their head of product development. Catch all the sauces, sauce set and sea snacks at KPOP Foods.
The best part is, $1 from every purchase at KPOP Foods through the end of 2020 will go toward Team Rubicon's disaster relief efforts.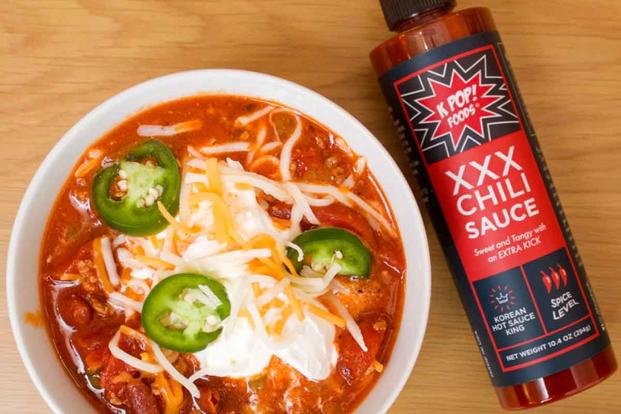 Outdoor
Badger Flashlights
You will never find a sturdier, more reliable flashlight than a Badger Flashlight. Founded by Marine Corps veteran Mike Etheridge, it's a durable aluminum, rechargeable flashlight that holds a charge for two years.
Read: 6 Unique Veteran-Made Products for Outdoor Adventures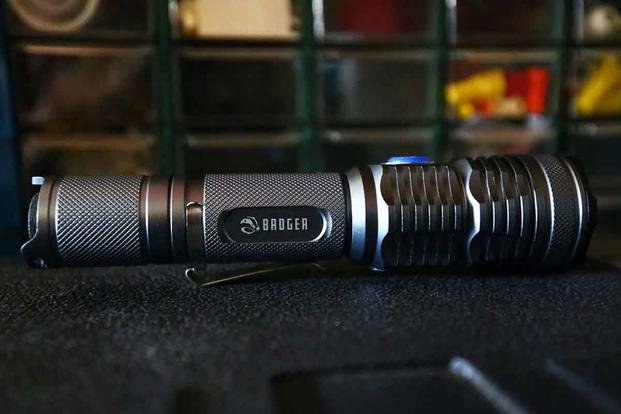 Red Oxx Manufacturing
In 2021, it's a safe bet that everyone will need a vacation. Whether it's a weekend trip or a long getaway, Montana-based Red Oxx Manufacturing has a line of bags that includes totes, duffels, backpacks and more. Their version of the dreaded fanny pack might make you rethink fanny packs altogether. They'll even swap out their logo on the bag for yours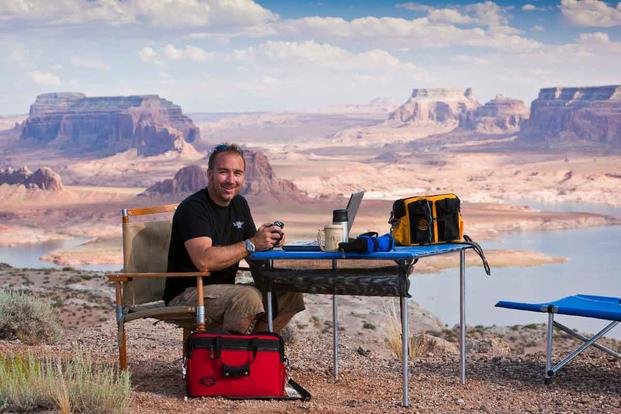 GoRuck
If your veteran or loved one ditched their Cadillac to pack it on their back, then get them one of the highest-quality backpacks and rucksacks around. Veteran-owned GoRuck makes great packs, plate carriers and training gear that can withstand anything they get into.
Clothing
Combat Flip Flops
Veteran-owned Combat Flip Flops has come a long way since the days of just making sandals. They still make their signature flip flops, but the trio of veteran founders have branched out into canvas boots for men and women as well as jewelry and real Afghan shemaghs. All of their products are responsibly made and source -- and every purchase helps create jobs and livelihood while funding women's education.
Bunker27
Do you have an airman or Air Force veteran who might be tired of the top veteran T-Shirt companies never having anything cool for Air Force veterans to show off? Look no further than Bunker27. Founded by USAF vet Darren Moore to honor the spirit of service and respect for veterans, the company offers tees, jackets, hoodies and more -- for more than just the Air Force, but especially the Air Force.
American Yogi
Mindfulness is taking America calmly by storm and American Yogi offers designs for men and women who are living in that moment. Founded by an active duty soldier who broke his back in a training accident and his brother, a first responder, all American Yogi items are screen printed by a local North Carolina printer by hand.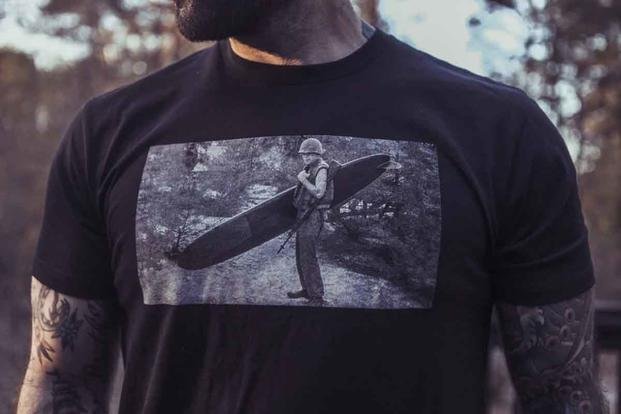 Books
Once a Warrior: How One Veteran Found a New Mission Closer to Home
The Marine Corps veteran and co-founder of Team Rubicon reflects on his life and work in the ten years since his first "mission" abroad. Wood famously snuck into Haiti after the 2010 earthquake just to help people and deliver supplies. He had no idea his team of gray-shirted veterans would disrupt the nonprofit disaster response world.
The Warrior Code: 11 Principles to Unleash the Badass Inside of You
Retired U.S. Marine and entrepreneur Tee Marie Hanible is best known for founding Operation Heroes Connect, a nonprofit that partners service members and veterans as mentors to at-risk youth. In her book, she outlines the mindset necessary for realizing your true potential.
Slaughterhouse-Five
In what many consider one of the best books on post-traumatic stress disorder, author, World War II veteran and former POW Kurt Vonnegut uses an engaging sci-fi narrative to describe how he dealt with life after surviving the firebombing of Dresden. You can get a new graphic novel edition through the Kurt Vonnegut Memorial Library.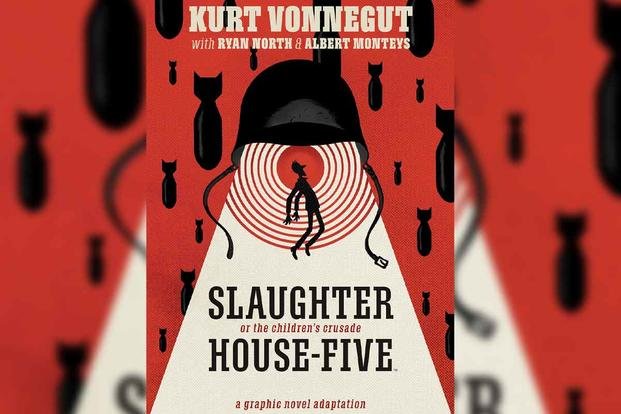 Fitness
MoBell Muscle
What happens when a team of special operations veterans who are also athletes get together to design equipment that can be carried and used anywhere in the world? You get MoBell Muscle. MoBell uses quality barbells and sandbag-based weights that can be stored and shipped compactly. It's a little pricey, but compared to the cost of a full set of weights and accessories, it's a deal.
UXO Supplements
Founder and Army veteran John Klipstein didn't join the Army as a fitness enthusiast, but he became one. After noticing his fellow soldiers using supplements on the Army's banned products list (which even resulted in one death), he decided to make his own safe, effective line of workout boosters. UXO Supplements is the result and military members and first responders can get a discount with the code MILSUPPS25.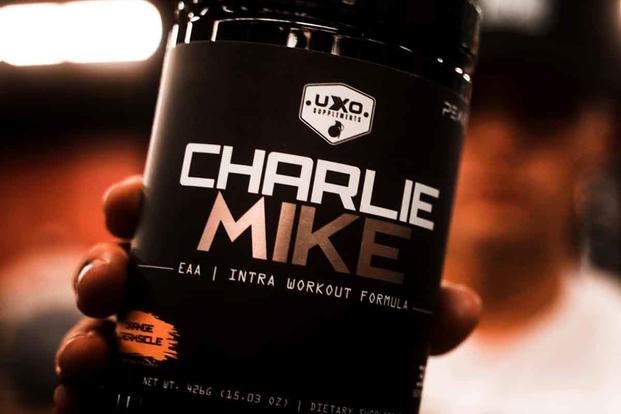 Battle Bars
Founded by Navy veteran Alex Witt and Army officer Ian Sparks, Battle Bars' mission is to deliver quality protein bars that actually taste good. Moreover, they wanted to be able to give back to the community, so every Battle Bars purchase supports veterans and first responders through Operation Enduring Warrior.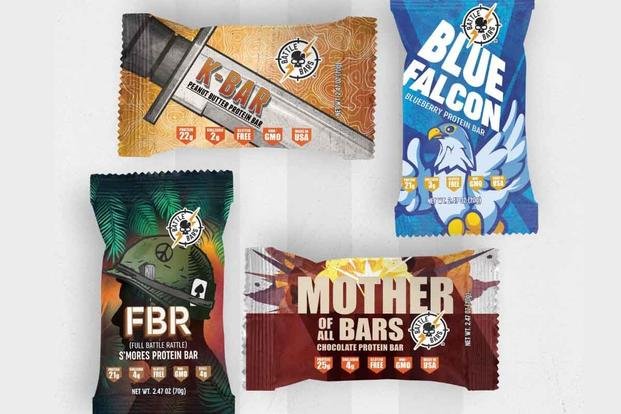 Jewelry
Bang Bang Ballistic
Bang Bang Ballistic Jewelry Company was co-founded by Army veteran Shanna Rodenberg who began working with partner Fred Bassett after returning from a deployment to Afghanistan. Together, they make jewelry from spent shell casings and ammo rounds inspired by Rodenberg's service.
Brass & Unity
Brass & Unity makes quality jewelry, eyewear and other accessories created to support warrior culture, raise awareness about the effects of combat on troops and give back to the military-veteran community. Founded by Canadian Army Veteran Kelsi Sheren, an artillery gunner who served in Afghanistan, Brass & Unity also offers a military discount.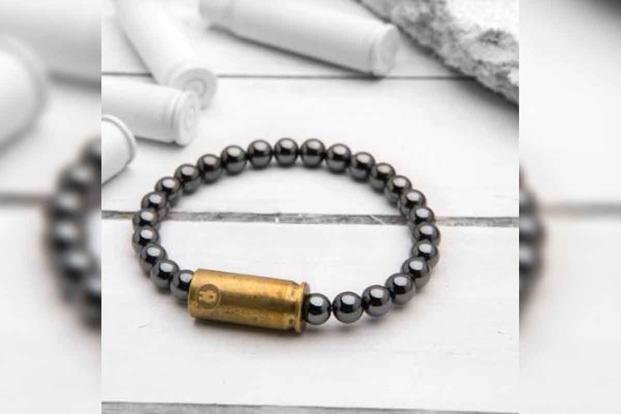 The Jewelry Republic
Founded by U.S. Marine and Iraq War veteran Greg Boudah and his wife Emma, the Jewelry Republic designs and makes high-quality, responsibly-sourced jewelry for the military-veteran community. Most importantly, part of the company's mission is to make good jewelry at a price that won't wreck a service member's credit.
Tools
The Grypmat
When Air Force mechanic Tom Burden got tired of his tools slipping off the fuselage of his F-16 Fighting Falcon, he created a mat that would stay on the airframe while keeping his tools organized and in place. He then started selling it to everyone who uses tools. Millions of mechanics can't be wrong -- check it out at Grypmat.com.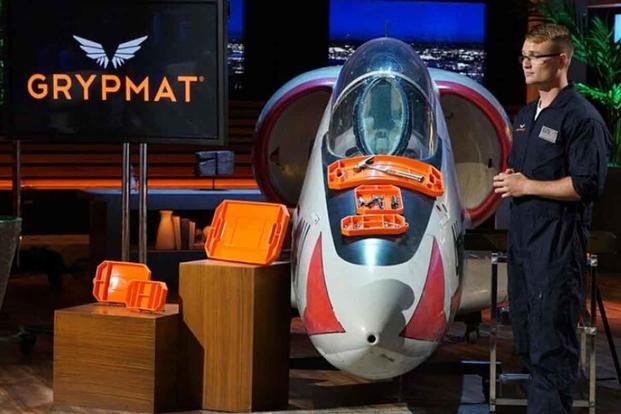 INV ProTools
While the plethora of tools on sale from INV ProTools may not be all from veteran-owned manufacturers, INV ProTools is a supplier that is a VA-certified disabled veteran-owned business. The company is normally a supplier for security companies and law enforcement but is a one-stop shop for the tool enthusiast. From entrenching tools to Gerbers, they really know their stuff.
The Hard-To-Buy-For
Bottle Breacher
Founded by U.S. Navy SEAL Eli Crane and his wife Jen, Bottle Breacher's signature product is a handmade .50-caliber bullet recrafted to open glass beer and soda bottles. Since its inception, the company has used its revenues to donate to more than 200 veteran nonprofits.
Doc Spartan
Men's grooming is currently undergoing a much-needed renaissance. Don't let him forget about the strides he's made just because he gets out of quarantine. Doc Spartan makes eye creams, ointments, deodorants and more all easier and fun -- who doesn't love soap in the shape of a hand grenade?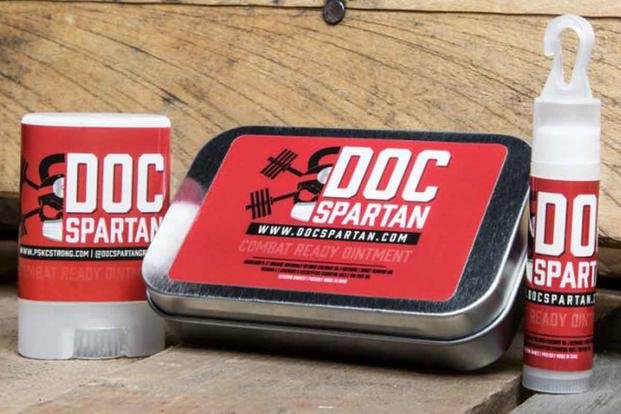 Alpha Outpost
Subscription boxes are all the rage, so if you know someone who enjoys the outdoors, a good cocktail or has been meaning to update their bug-out bag, a new set of supplies comes every month filled with goodies for that purpose. Alpha Outpost also offers the purchase of individual items and even previous boxes for those not interested in a subscription.
-- Blake Stilwell can be reached at blake.stilwell@military.com. He can also be found on Twitter @blakestilwell or on Facebook.
Want to Learn More About Military Life?
Whether you're thinking of joining the military, looking for post-military careers or keeping up with military life and benefits, Military.com has you covered. Subscribe to Military.com to have military news, updates and resources delivered directly to your inbox.