A dishonorable discharge can have an extremely detrimental effect on the rest of a veteran's life. It might be the worst thing that can happen to a young person who leaves the military, so it's a good thing some historically famous names avoided that fate.
We think we know our favorite actors, comedians and musicians because we've spent years watching their work. The way an adoring fan base perceives a celebrity, however, can be at odds with their real personality.
The idea that some of these celebrities could conform to military life might be difficult to wrap our heads around -- and some of them, in the end, could not. We might be surprised that they joined the military at all and even think a dishonorable discharge would be a foregone conclusion, knowing what we know about their later work.
Truth is certainly stranger than fiction, no matter how carefully crafted a celebrity's public image may be.
1. Willie Nelson
These days, the Red Headed Stranger is known as much for his love of marijuana as he is for his decades of music. So it might come as a surprise that legendary country singer Willie Nelson received a medical discharge for his back problems when he left the Air Force, not for smoking pot.
Nelson joined the Air Force after leaving high school in 1950, but he stayed in for only nine months. He originally hoped to be a fighter pilot, but was deemed to be too "absent-minded" as a trainee. He would have been a medic if not for his own medical issues.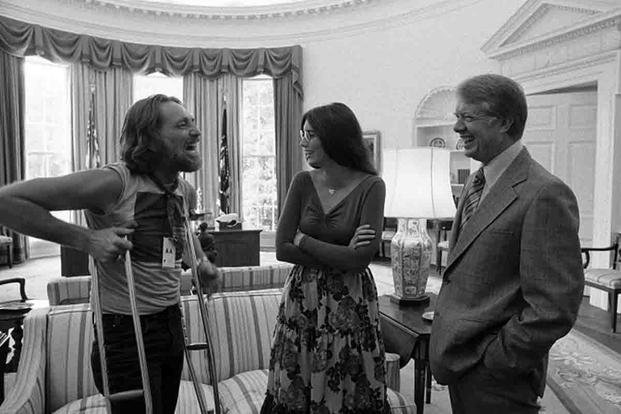 2. Jimi Hendrix
It might surprise readers that Jimi Hendrix, one of the headliners of the 1969 Woodstock Music and Art Fair, was once also a member of the 101st Airborne Division. After being caught stealing cars in 1961, a judge gave him the choice of military service or jail time. This was the start to many rumors surrounding his service, including his alleged dishonorable discharge.
Hendrix signed up for three years in the Army but, after 13 months of guitar playing, missing bed checks and barely passing his PT tests, he was drummed out. He was given an honorable discharge and the chance to become a counterculture music legend.
3. Steve McQueen
Hollywood's "King of Cool" wasn't just the "Cooler King" in the 1963 film "The Great Escape." He was in the cooler for much of his service in the Marine Corps. He joined at age 17 in 1947 and was quickly promoted to private first class. He repeated that quick promotion to private first class again and again, after being demoted at least seven times. He even went AWOL with his girlfriend, a trip that resulted in a 41-day stay in the brig.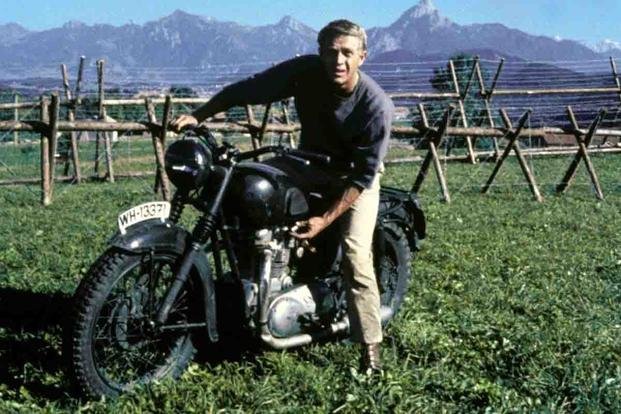 Despite his rough start in the Corps, McQueen would be commended for saving the lives of five fellow Marines and serve on the honor guard protecting the presidential yacht before becoming an onscreen bad boy. He was honorably discharged in 1950.
4. Ice-T
Before he performed his songs "I'm Your Pusher," "Body Count's in the House" and "Cop Killer," rapper Ice-T joined the Army and served in the 25th Infantry Division to support his pregnant girlfriend. Contrary to his persona, Ice-T did not smoke, drink or take illegal drugs. His only military crime came with desertion and the theft of a rug, for which he received nonjudicial punishment.
Ice-T got into rap music while he was in the military, using his pay and bonuses to purchase music equipment. He left the Army after two years and two months with an honorable discharge. He briefly became a pimp and bank robber before turning to music in 1980.
5. Jerry Garcia
Today, Jerry Garcia is remembered for being one of Rolling Stone magazine's Top 100 Greatest Guitarists of All Time, experimenting with LSD and founding the Grateful Dead. As a counterculture icon, Garcia's legacy is second to none. As a soldier, he left a lot to be desired.
Garcia's mother forced 17-year-old Jerry to join the Army after she caught him stealing her car. He enlisted in April 1960 to be a missileman, but lasted only eight months. He was issued a general discharge because he was "unreliable, irresponsible, immature, unwilling to accept authority and completely lacking in soldierly qualities."
6. George Carlin
George Carlin made a career of being a nonconformist, but the Air Force still trained him to be a radar technician in 1954. Rather than take his biting sense of humor out on the service or his fellow airmen, he used a radio station close to Barksdale Air Force Base, Louisiana, as an outlet for his humor.
Working as a disc jockey helped this "unproductive airman" get through three years of military service; still, he was court-martialed three times during his military career. In the end, he was proud to have avoided a dishonorable discharge. Instead, he was given a general discharge in 1957.
7. Don Rickles
Despite making a career of talking smack in his stand-up act, Don Rickles was beloved by those who knew him. Johnny Carson, George Carlin and Frank Sinatra all loved Rickles, a guy who earned the nickname "the Insult King from Queens." The "Merchant of Venom" had a rough exterior, but he was a dedicated friend, coworker and sailor.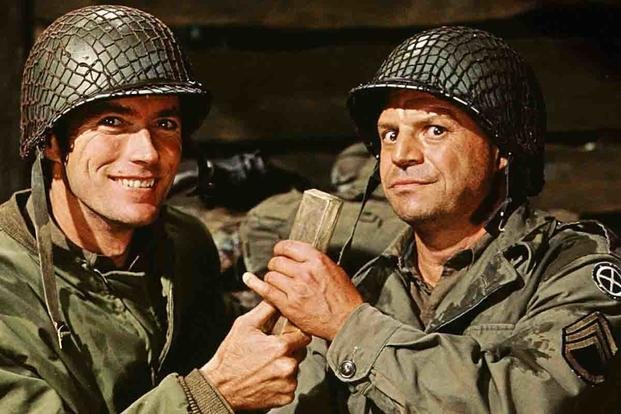 He joined the Navy in 1944 after finishing high school and served during World War II aboard the torpedo boat tender USS Cyrene. Rickles received an honorable discharge from the Navy in 1946, presumably without once insulting a fellow sailor or officer.
-- Blake Stilwell can be reached at blake.stilwell@military.com. He can also be found on Twitter @blakestilwell or on Facebook.
Want to Know More About Veteran Jobs?
Be sure to get the latest news about post-military careers, as well as critical info about veteran jobs and all the benefits of service. Subscribe to Military.com and receive customized updates delivered straight to your inbox.