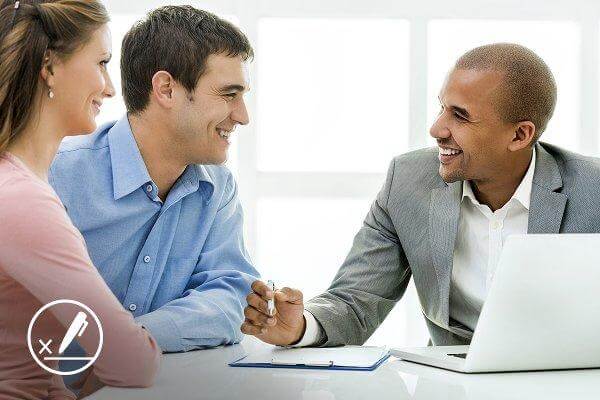 What are the basic steps for applying for a receiving a VA loan? This section will walk you through the VA loan process.
VA Loan Eligibility
In order to secure your VA home loan you'll need to produce your lender with your Certificate of Eligibility, or COE. This shows that you've qualified for this military benefit.
You have completed at least 90 days of active duty service.
You have at least six years of service in the Reserves or National Guard .
You have served at least 181 days of active duty service during peacetime.
You have 90 days of cumulative service under Title 10 or Title 32. For Title 32 service, at least 30 of those days must have been consecutive.
You're the spouse of a military service member who died in the line of duty, or as a result of a service-related disability.
Choose a VA Loan Lender
Find a VA specialty lender with extensive knowledge about the VA loan process. Selecting an experienced VA Loan lender can help make for an easier and quicker loan process. Connect with a VA specialty lender.
Find Your Home
Go house hunting with a real estate professional who specializes in the VA home loan process. Their knowledge can help you get the most out of your benefits. A knowledgeable agent can help you negotiate seller-paid fees. Find a veteran-friendly agent.
VA Appraisal and Loan Processing
Your lender will begin with the VA appraisal process. While you're waiting for appraisal documents, you'll need to submit documents to your VA-approved lender to show you have the ability to qualify for the loan. If the home passes the appraisal and VA property requirements, and it's verified by the lender that you qualify for your loan, the underwriter will give their stamp of approval.
Closing on Your VA Home Loan
At closing, the property legally transfers from the former owner to you. Closing requires you to sign documents confirming you understand and agree to the terms of the loan. You will need to provide proof of homeowners insurance and pay closing costs, if required.
Find a VA Loan
Our VA loan finder can match you with up to five rate quotes from different lenders. Find a VA loan that fits you.
Purchasing a Home with a VA Loan
For service members and veterans who qualify, a VA home loan is one of their most valuable benefits and a no-brainer over other, traditional mortgage types. If you qualify, you can buy or build a home, or refinance an existing home mortgage. This section offers information on the VA loan process.
VA Loan Tips
The VA offers home loan programs to help veterans buy, build or renovate a home or refinance your current home loan. Here are some tips to help you through the VA Loan process.