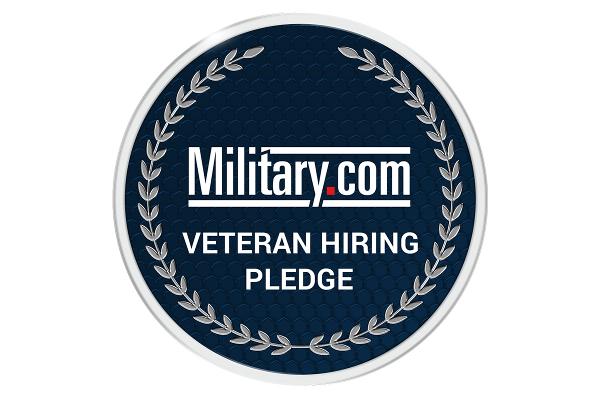 >
"We hereby pledge our commitment to actively hire veterans of the U.S. Armed Forces. We value and recognize the leadership, training, character and discipline that our veterans and members of the National Guard and Reserve bring to our company and the American workforce."
Why Should I Participate?
Valuable to companies that are looking to launch a veteran hiring initiative or enhance an existing program.
Companies can add the badge to various pages on their website. For example: Careers page, Social Media, Application forms, and Veteran benefit page.
Member companies also are recognized members of a best-in-class organization and will receive exclusive updates and newsletters about tips and tricks on veteran hiring.
>
Take the Pledge to Hire Veterans
Take the Veteran Hiring Pledge today by filling out the application below. After you submit the application, our veteran hiring team will review your application and contact you within 5-7 business days. Once your application is approved you will receive your Veteran Hiring Pledge package which includes Veteran Hiring Badge, Source code, Badge Style Guide via email. Your contact details will remain strictly confidential for further communications from Military.com.
>
>