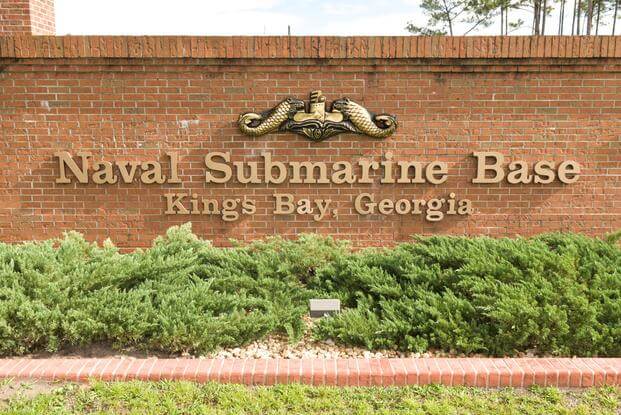 Welcome to Kings Bay – the east coast home to Trident nuclear powered submarines. Naval Submarine Base Kings Bay is the state-of-the-art home to the Atlantic Fleet's Ballistic and Guided Missile Submarines.
Kings Bay borders the cozy historic town of St. Marys, Georgia in the southeastern corner of Coastal Georgia, just north of the Florida border.
Lifestyles exist here for a variety of tastes. Whether you prefer living in the country, a small-town environment, or the faster lanes of metropolitan and city life, it is all near Kings Bay.