Navy officer ranks include commissioned officers and warrant officers (specialists and experts in certain military technologies or capabilities). Promotion of officers are confirmed by the Senate.
Commissioned officers do not enlist. They serve indefinitely at the pleasure of the president of the United States. They hold a commission charging them with the duties and responsibilities of their specific rank.
Navy Officer Ranks
Warrant Officer (CWO2, CWO3, CWO4, CWO5)
These positions involve an application of technical and leadership skills versus primarily management functions. Only senior enlisted personnel (pay grades E6 and above) may apply for the Navy's warrant officer program. With a minimum of 13 enlisted service years before commissioning, they possess a wealth of technical and leadership experience, allowing them to work closely with, and fully understand, the requirements of enlisted technicians in their charge.
At sea, the Navy relies heavily on them to supervise the maintenance and repair of all types of equipment, from well-worn to state-of-the-art electronic equipment during extended deployments. In addition to providing technical and managerial skills, warrant officers perform a vital function in supporting communications at all levels within the chain of command. The ranks range from chief warrant officer (CWO2) to chief warrant officer 5 (CWO5). CWO2 is the most junior commissioned officer rank in the U.S Navy. In the Navy, warrant officers to lieutenant commanders are junior officers.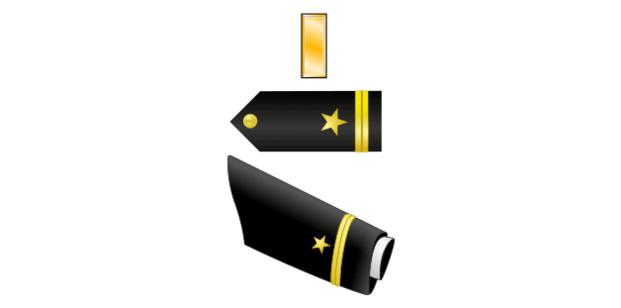 Ensign (ENS, O1)
The initial commissioned officer rank held by graduates of the United States Naval Academy (USNA), Navy Reserve Officer Training Corps (NROTC), Officer Candidate School (OCS) and other commissioning sources. Generally, most ensigns are in various schools training for their respective warfare or staff specialties. Others, serving in the fleet, are division officers.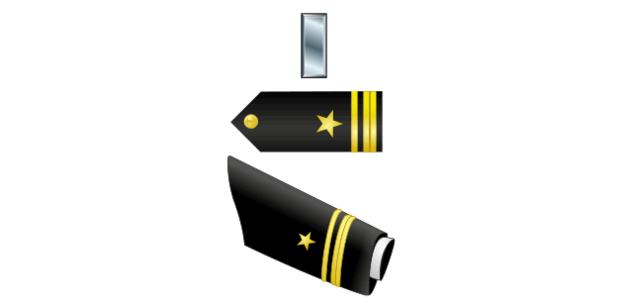 Lieutenant, Junior Grade (LTJG, O2)
Promotion occurs approximately two years after commissioning as an ensign. Some officers may be in schools training for their warfare or staff specialty. Others may be serving in the fleet as division officers.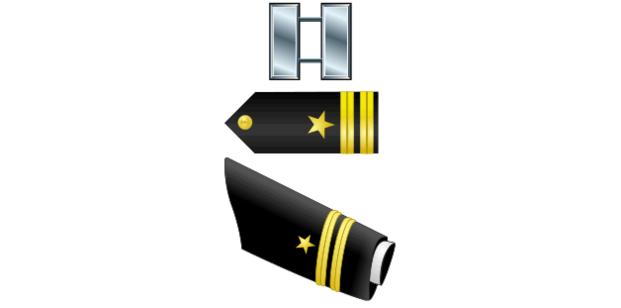 Lieutenant (LT, O3)
Usually a division officer or service head on some smaller ships, in aircraft squadrons, submarines and ships, lieutenants serve as division officers. In some commands, senior lieutenants are department heads. For SEAL teams, LT, LTJGs and ENS serve as platoon leaders.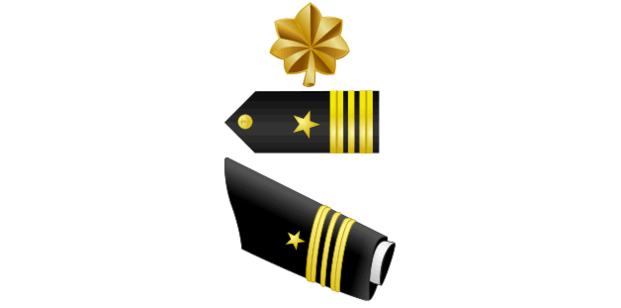 Lieutenant Commander (LCDR, O4)
A department head or executive officer on a ship, aircraft squadron or submarine. On SEAL teams, LCDR serve as executive officers. Some officers serve as a commanding officer of a minesweeper or a patrol craft.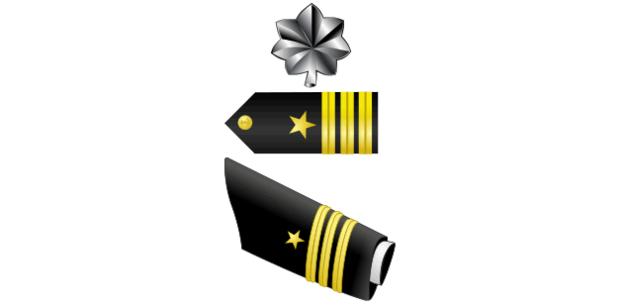 Commander (CDR, O5)
A senior officer, a CDR may command a frigate, destroyer, fast-attack submarine, smaller amphibious ship, aviation squadron, SEAL team or shore installation.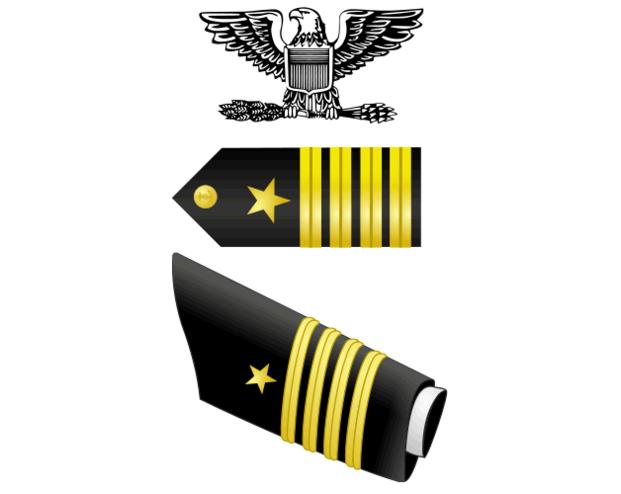 Captain (CAPT, O6)
Serves as commanding officers of major commands such as aircraft carriers, amphibious assault ships, cruisers, destroyer squadrons, carrier air wings, ballistic missile submarines, submarine squadrons, SEAL groups and major shore installations.
Navy Admirals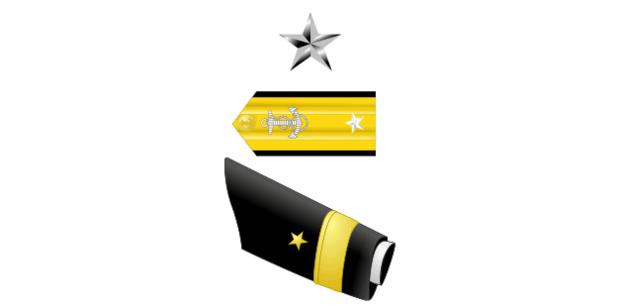 Rear Admiral Lower Half (RDML,O7)
A one-star rank, it is the first of the flag ranks. At-sea commands include commanding an amphibious group, carrier-cruiser group, carrier or expeditionary strike group. Flag officers also may be assigned as deputies to larger commands.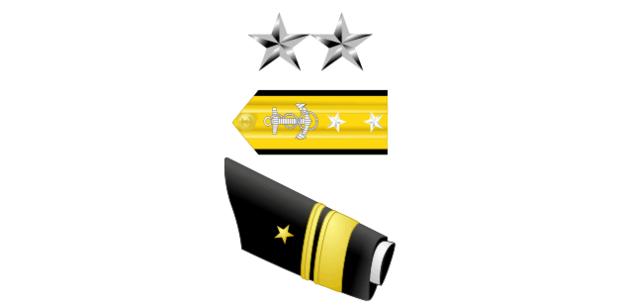 Rear Admiral Upper Half (RADM, O8)
A two-star rank. At-sea commands include commanding an amphibious group, carrier-cruiser group, carrier or expeditionary strike group. Flag officers also may be assigned as deputies to larger commands.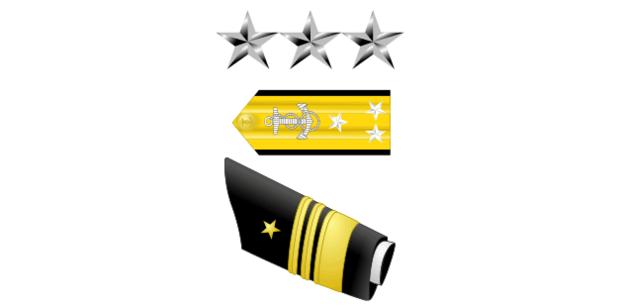 Vice Admiral (VADM, O9)
A three-star rank. Commands numbered fleets and holds positions as deputies for regional commands.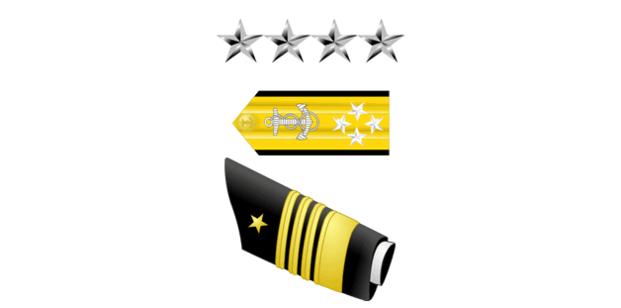 Admiral (ADM, O10)
The most senior flag rank. Assignments for admirals include commanders of regional commands, joint commands, chief of naval operations and chairman of the Joint Chiefs of Staff.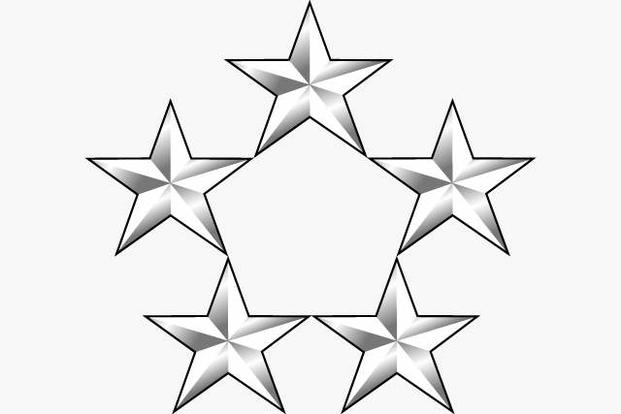 Fleet Admiral (FADM)
A wartime designation that has not been assigned since World War II when five stars were awarded to William D. Leahy, Ernest King, Chester Nimitz and William Halsey.
Interested in Joining the Military?
We can put you in touch with recruiters from the different military branches. Learn about the benefits of serving your country, paying for school, military career paths, and more: sign up now and hear from a recruiter near you.