The late naval aviator and U.S. Sen. John McCain's experiences as a POW at the "Hanoi Hilton" in the Vietnam War are well-known, but many aren't aware of the other times McCain nearly died during his time in service.
The Original "Maverick": Crash in Corpus Christi
In his early aviator days, McCain was known for his aggressive hot-dogging as a pilot, not unlike Tom Cruise's "Maverick" in "Top Gun." On March 12, 1960, the 23-year-old lieutenant was playing it fast and loose during a training mission in his AD-6 Skyraider. He was practicing a landing when he crashed into Corpus Christi Bay, shearing the skin off his plane's wings.
In his autobiography, McCain claims that "the engine quit while I was practicing landings," but a Navy investigation board saw it differently, stating that he used "a power setting too low to maintain level flight in a turn." Talk about writing checks your body can't cash -- but that didn't prevent McCain from having a good time shortly afterward, as he explains in his autobiography: "I took a few painkillers and hit the sack to rest my aching back for a few hours. … I was out carousing, injured back and all, later that evening."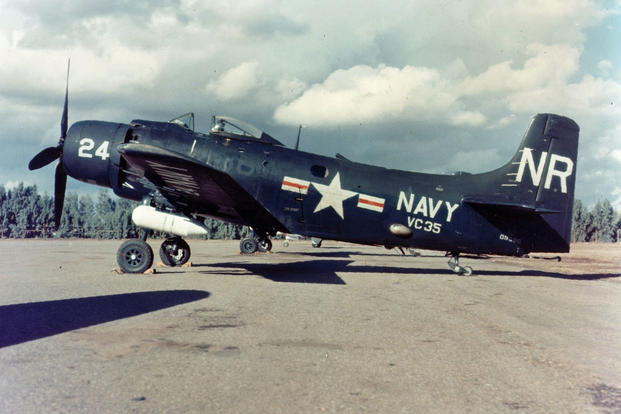 A Shocking Close Call
Just more than a year later in December 1961, McCain was in a Skyraider once again, this time during a training mission over southern Spain, when he flew into electrical wires, causing a local blackout.
It was reported that when he returned to the carrier USS Intrepid, 10 feet of power line trailed from his plane, along with a severed oil line, but he managed to land safely. Still, one can imagine the disaster that might have occurred if the collision played out slightly differently. Some still talk about the day as the time McCain "turned the lights out in Spain."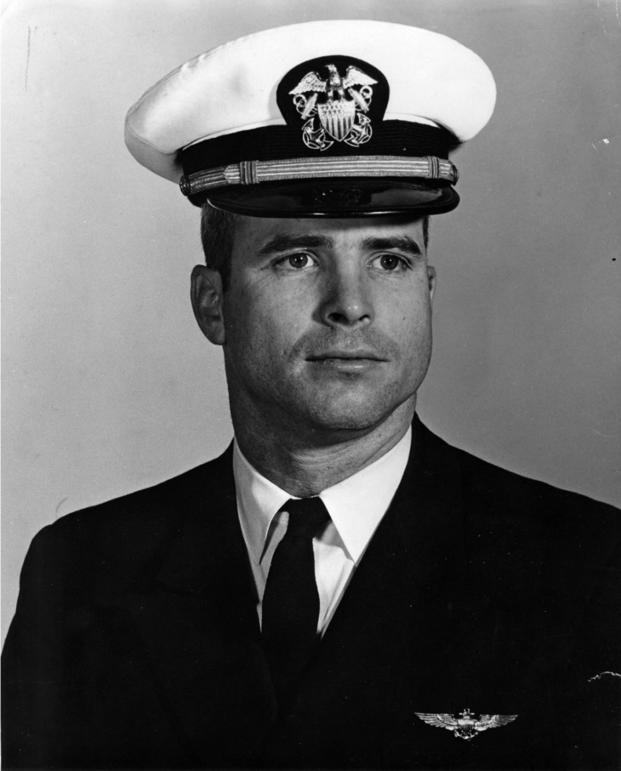 Christmas Crash in the Chesapeake
On Nov. 28, 1965, McCain was flying back to his family in Meridian, Mississippi, from the Army-Navy game in Philadelphia, with Christmas presents for the family stashed on the plane. Over Chesapeake Bay, his engine failed, and he was forced to bail out. Biographer Robert Timberg described the scene: "'I've got a flame-out,'" he radioed. He went through the standard relight procedures three times. At one thousand feet, he ejected, landing on the deserted beach moments before the plane slammed into a clump of trees. … The Navy classified it as a 'routine ejection.'"
After a naval investigation, it was determined that the plane had failed due to an "undetermined component of the engine." McCain had escaped death's clutches once more, even though his Christmas presents had burned up in the crash.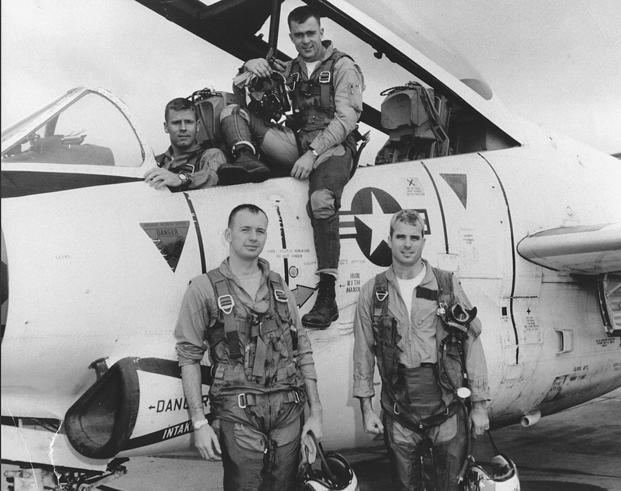 The Forrestal Disaster
It's known as one of the most tragic days in modern Navy history, and McCain was at the heart of it. On July 29, 1967, now-Lt. Cdr. McCain was flying bombing missions over North Vietnam from the aircraft carrier USS Forrestal. He was sitting in his A-4 Skyhawk, loaded with two 1,000-pound bombs, waiting for his turn to launch, when a Zuni missile was accidentally fired from another aircraft and struck either McCain's plane or the one next to him (evidence to this day is unclear on this point).
As McCain himself described it in a 1967 statement: "I heard a loud explosion and immediate fire all around the airplane ... Smoke and flame were around the cockpit so I unstrapped ... and unplugged my oxygen hose, keeping my visor down. I looked to the aft of the airplane and saw nothing but flame and I could see burning fuel in front and around the airplane, but it did not look too bad to the forward. I opened the canopy and walked out on the refueling probe and jumped from the end of it, landing just on the edge of the fire and rolled clear."
As it turns out, McCain barely escaped incineration, as the first bomb on his plane "cooked off" and exploded seconds after he escaped. The resulting explosions and fire killed 134 sailors. The Forrestal was put out of action for two years, and three months later, McCain's jet would be shot down over North Vietnam, resulting in his incarceration in the "Hanoi Hilton" for more than five years.
Want to Know More About the Military?
Be sure to get the latest news about the U.S. military, as well as critical info about how to join and all the benefits of service. Subscribe to Military.com and receive customized updates delivered straight to your inbox.