The last image of the United States' war in Afghanistan is bathed in an eerie green glow.
In it, Army Maj. Gen. Chris Donahue, commander of the 82nd Airborne Division, walks up the ramp of the final C-17 Globemaster III to depart Kabul's Hamid Karzai International Airport. The photo was taken late Monday, not long before midnight, with a night-vision filter to cut through the darkness.
Donahue, wearing his helmet and body armor and carrying a rifle, was the last U.S. soldier out of Afghanistan.
Read Next: Final Troops Withdraw from Afghanistan, Ending Evacuation -- and the War
As the situation in Afghanistan deteriorated, the Pentagon rushed troops to the airport to help with the evacuation, including a brigade from the 82nd, with Donahue in command. The brigade had extensive experience securing airfields in hostile environments and keeping them running.
Navy Rear Adm. Peter Vasely commanded the overall evacuation mission, Pentagon Press Secretary John Kirby said Aug. 17, but Donahue and his staff were in charge of security at the airport.
Related Video: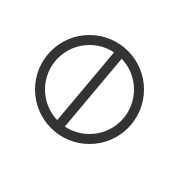 That job placed Donahue in a situation that may have seemed unthinkable years earlier: negotiating on a daily basis with his former enemy, the Taliban, to keep the flow of evacuees moving.
"There isn't a single day that goes by where Adm. Vasely and Gen. Donahue aren't working this in a very personal way with Taliban authorities outside the airport," Kirby said in an Aug. 25 briefing.
Donahue graduated from the U.S. Military Academy at West Point in 1992. He served in several roles with the 75th Ranger Regiment before moving to the Pentagon to be special assistant to Air Force Gen. Richard Myers, then-vice chairman of the Joint Chiefs.
He was by the vice chairman's side on 9/11, first on Capitol Hill and then back at the Pentagon, and helped keep him informed as the multiple attacks unfolded, Myers wrote in his book "Eyes on the Horizon."
Donahue later served as deputy director for special operations and counterterrorism for the Joint Staff.
He took command of the 82nd in July 2020, after heading up Special Operations Joint Task Force-Afghanistan.
Donahue also served as a commander in the Army's secretive Delta Force, according to journalist and author Wesley Morgan, who has written extensively about Afghanistan and special operations.
In an Army podcast last year, Donahue said his even-keeled demeanor earned him the nickname "Flatliner" while he was a captain.
Donahue, a Pennsylvania native, deployed to Afghanistan four times, the first in 2002. His official biography lists 17 deployments in all, including supporting operations in Iraq, Syria, North Africa and Eastern Europe.
Correction: This story has been updated to reflect Myers was the vice chairman of the Joint Chiefs of Staff on 9/11, not the chairman.
-- Stephen Losey can be reached at stephen.losey@military.com. Follow him on Twitter @StephenLosey.