Paulo Batista, a 36-year-old transgender man in San Diego, California, has wanted to serve in the military ever since he was in ROTC in high school.
But that dream always seemed out of reach. First, his father became ill from the cancer that eventually proved fatal, and Batista had to forgo joining the military to take care of him. Then, in 2017, then-President Donald Trump issued a surprise announcement that sought to bar transgender people from serving in the military.
On Wednesday, though, Batista -- and many other transgender people like him who want to join the military -- got another chance at wearing the uniform when the Pentagon officially restored its previous policies allowing troops who are transgender or gender-dysphoric to enlist and serve in the armed forces.
Read Next: Even Staying Silent Doesn't Always Spare Sexual Assault Victims from Retaliation, Study Finds
In a telephone call with Military.com, Batista said he was "beyond ecstatic" to see his yearslong dream become possible once again.
"I'm speechless about how tremendous this is, not just for me, but people like me," Batista said. "This is a big weight off everybody's shoulder, for sure."
The Pentagon's announcement, which coincided with International Transgender Day of Visibility, did away with the Trump administration's previous directives restricting transgender people from joining the military.
Pentagon Press Secretary John Kirby told reporters that the revisions to two Defense Department instructions -- one outlining medical standards required to join the military and another detailing in-service transition for transgender service members -- restore the military's 2016 policies on transgender service.
"The Secretary of Defense [Lloyd Austin] firmly believes that the all-volunteer force thrives when it is composed of diverse Americans who can meet the high standards for military service," Kirby said.
Kirby quoted from Austin's Jan. 25 statement supporting transgender service, in which Austin said the military needs the best talent the United States has to offer, regardless of gender identity. Excluding people who meet the military's standards, have vital skills and want to serve in uniform only because they are transgender "would be rendering ourselves less fit to the task," Austin said in that statement.
"This is the right thing to do," Austin said in January. "It is also the smart thing to do."
The revised rules prohibit discrimination on the basis of gender identity or someone's self-identification as a transgender person, Kirby said. They also allow someone to enter the military in their self-identified gender, as long as all other medical standards are met, he said. And they allow service members to be recognized as their self-identified gender, and receive gender-transition treatment and other medical treatment, he said.
The new rules also seek to protect these service members' privacy, and treat them with dignity and respect at all times, Kirby said.
The policies will take effect in 30 days to give the military branches time to update their policies and provide guidance to commanders, medical professionals, service members and others, he said.
But until then, the interim guidance released in January -- which put on hold any adverse actions that could be taken against transgender service members -- remains in effect, Kirby said.
Stephanie Miller, the Pentagon's director of military accessions policy, said that privacy policies make it difficult to tell exactly how many transgender people are in the military, but that there are about 2,200 service members who have been medically diagnosed with gender dysphoria. Studies suggest that anywhere from 1,000 to 8,000 service members may be transgender, including those who self-identify that way but have not chosen to seek a medical transition.
Miller said it is not yet known how many service members may have been negatively affected by the Trump administration's transgender policies through not being allowed to re-enlist or being separated, because the Pentagon is still reviewing service records. Anyone who feels they were hurt by those policies and have not yet been contacted, she said, should reach out to their service or the Defense Department.
Covering treatments for transgender troops will probably cost "a handful of million" dollars per year, Miller said, which she described as a small amount compared to the several-billion dollar Defense health budget.
"We're not anticipating, with these changes in policies, that there's going to be a significant impact in terms of medical costs," Miller said.
Miller declined to discuss studies examining how the presence of transgender troops might affect unit cohesion, citing lawsuits related to the Trump administration's policies.
The kinds of medical treatments that will be available to service members will vary, based on what their doctors prescribe as part of their medical treatment plans, and could range from hormone therapy to gender-transition surgery.
The military will have a range of options for how to handle deployments for service members who are transgender or in the process of transitioning, Miller said. That could include adjusting the date for part of the service member's transition process to allow them to finish a deployment, she said, or allowing them to take extended leave or other voluntary absence programs. If needed, Miller said, they could receive a transfer to another organization, command location or duty status.
One of the most prominent transgender service members, Air Force Tech. Sgt. Logan Ireland, said of the change, "It's about time."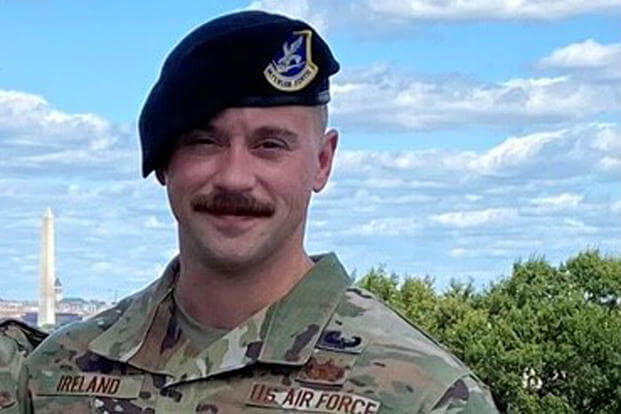 "I feel that my community has been validated," Ireland said in a Wednesday interview. "The future of our military is now finally open to those who identify as transgender. We're an all-volunteer service, and we need all hands on when it comes to fighting our nation's wars."
Ireland said he is an admin in an online group for aspiring transgender service members with 271 members who have been waiting for this change, including Batista.
"I'm happy for them, and I look forward to seeing them join our ranks," Ireland said.
Batista said his adopted brother spent a career in the Air Force, and he looked up to the way he served. He loved being part of ROTC, and wanted to follow in his brother's footsteps.
But with his father ailing from cancer, even joining a nearby National Guard would likely have taken Batista away from his caregiving activities for months at a time for deployments. So he went to college on an athletic scholarship instead.
After his father died in 2009, Batista decided it was time to make big changes and start living in a way that felt true to himself. He began the process of transitioning his gender in 2010, a process that took several years to complete.
Once Batista felt stable and comfortable after his transition -- "it doesn't happen overnight," he said in a Wednesday interview -- he decided it was time to revisit his goal of joining the military and began reaching out to recruiters.
He found one in 2016, and the process of pulling together all the necessary medical paperwork took several months. But in July 2017, Trump's surprise announcement on transgender service ended, at least for a while, Batista's dream of serving.
Now, however, the possibilities are open to him once again. He's planning to join the Navy, which allows people up to age 39 to enlist. He said he's always been "a mechanic at heart," and also loves computers, and hopes to work in aeronautical tech or information systems tech in the Navy.
Batista, who now works as a property manager for Target, hopes to finish college remotely and earn his commission in the next few years as well.
He doesn't expect his relatively older age at enlistment to hold him back, and said he recently ran a mile and a half in 12 and a half minutes.
And, he said, he knows his father would be proud.
"I've been talking to my recruiter all day," Batista said. "It's a big day for us. I guess I'm overly excited that my dream's coming true."
-- Stephen Losey can be reached at stephen.losey@military.com. Follow him on Twitter @StephenLosey.
Related Video: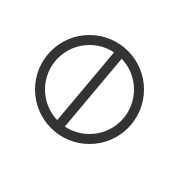 Related: Transgender Woman Sues Governor to Keep Job in Michigan National Guard