A U.S. Navy investigation has determined that the Saudi pilot who killed three people when he opened fire on Florida's Naval Air Station Pensacola last year was self-radicalized.
However, it also found that Navy leaders could have picked up on a pattern of negative behaviors exacerbated by the "toxic" command climate at the base.
In a 260-page investigation released Friday, investigators concluded that, while 2nd Lt. Mohammed Alshamrani, a 21-year-old Royal Saudi Air Force member, was motivated by anti-American and "jihadist" sentiment, the aviation training climate "likely increased" his chances of successfully carrying out the Dec. 6, 2019 attack that killed three sailors and injured eight others.
Read Next: Here's Why Sailors on the Carrier Ford Will Eat Better Than Anyone Else in the Fleet
The three who died were Ensign Joshua Watson and Naval Aircrewmen (Mechanical) 3rd Class Mohammed Haitham and Cameron S. Walters.
"The self-radicalization of 2nd Lt. Alshamrani was the primary cause of this fatal attack," according to the incident summary of the report, which was signed off by Chief of Naval Operations Adm. Michael Gilday in July. "However, his actions and behaviors, along with the organizational environment inherent in the aviation pipeline, likely increased his probability of committing an insider attack. Military leaders, government employees, contracted employees, peers and civilians knew of isolated events and indicators, but all remained unaware of a complete picture of 2nd Lt. Alshamrani's potential threat indicators."
On Friday, the Navy Office of Information, or CHINFO, said that these contributing factors "will be addressed by a special working group, organized by the Navy's Security Coordination Board," but added that the Defense Department and Navy have already taken steps to improve safety, security and vetting processes for all military students.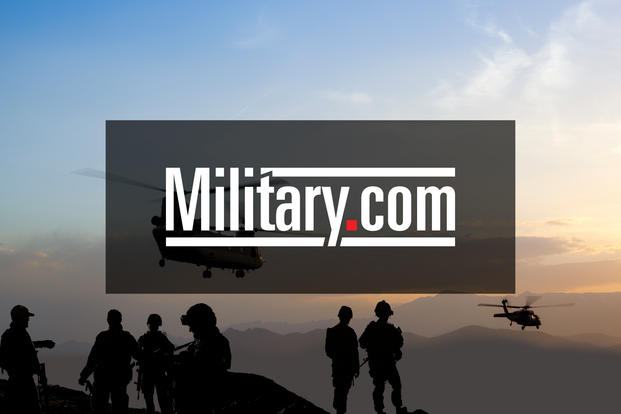 "The Secretary of the Navy directed a Fleet-wide security stand down, and the Chief of Naval Operations directed the immediate completion of Insider Threat and Active Shooter Training," CHINFO said in an accompanying release. "Naval Forces Northern Command mandated the completion of active shooter table-top training for all Navy personnel in the U.S. Northern Command area of responsibility; additional Random Antiterrorism Measures (RAMs) were also implemented at naval installations."
Immediately following the attack, the Pentagon directed "enhanced screening, vetting and continuous review and monitoring processes for international military students; prohibited international military students from purchasing, owning or handling firearms while training in the United States; and limited access to installations where they have an official duty," according to the CHINFO release.
'Unprofessional Behavior' from an Instructor
Prior to flight school in Pensacola, Alshamrani began his pre-flight training in August 2017 at Joint Base San Antonio-Lackland in Texas. While he was there, officials with the Defense Language Institute English Language Center placed him on "academic probation for 'lack of growth,'" between December 2017 and May 2018, the report states.
In May 2018, he moved to NAS Pensacola, where he began basic aviation fundamentals training. In April 2019, trouble began between him and one of his instructors.
A key factor was the unprofessional behavior and harassment from a contracted instructor -- and a group of instructors who stood idly by -- at the base within Training Wing Six, or TW-6, the host training wing at the Florida base, the report says. The individual's name and formal title were redacted in the report, but the instructor is later described as a contractor under the Delaware Resource Group (DRG), an aerospace defense contracting company based in Oklahoma City, Oklahoma.
Three students reported that "[the instructor] made homophobic comments regarding their hairstyles and personal grooming," according to the report.
Multiple complaints were filed against the contractor. Alshamrani was among them, after the instructor referred to him as "Pornstache," the report states. Another student also submitted a inspector general complaint about the comment on Alshamrani's behalf.
For months, "unprofessional behavior toward [students] persisted and went uncorrected," investigators said.
"One student reported that [the instructor] referred to him as 'the a--hole' in front of other [students] and colleagues," the report adds. "Multiple [students] reported overhearing [the instructor] tell Saudi students they 'stink,' including one occasion where [the instructor] publicly humiliated a student and sent him home to shower. [The instructor] told Saudi students, 'As long as you don't respect women in your country, I won't respect you either.'"
When the complaint reached leaders within the Chief of Naval Air Training, TW-6 and managers from DRG were tasked with resolving the "incident" with Alshamrani, and concluded the instructor should meet with him to apologize. When Alshamrani was unsatisfied with the apology, the ground training officer in charge asked him what it would take to correct the misstep.
"Alshamrani replied, 'I want his hea … I want something to happen to him!'" according to the officer recounting their conversation. "Although 2nd Lt Alshamrani didn't finish his sentence, witnesses believed he intended to say, "I want his head!'" the report states.
Instead, the ground training officer pressed Alshamrani to "consider the issue over," according to the investigation. The Navy was made aware of the conversation following the attack on the base.
Prior Complaints
There were previous complaints that the Navy was aware of, not just against the instructor but the command climate overall: Norwegian and German student pilots training in the U.S. submitted complaints, some dating back to at least 2015, according to the investigation.
Leaders within the command were aware of the complaints, but failed to proactively intervene and correct the International Military Training Office staff, investigators said.
Members of TW-6, as well as the International Military Training Office, known as IMTO, under Naval Aviation Schools Command, contributed to the adverse climate, subjecting international students to "sometimes abusive comments as well as humiliating public reprimands … [such as] meaningless tasks for their own amusement," the report found.
The incidents ranged from targeted micromanagement -- taking students away from their aviation training to do meaningless chores such as cleaning -- to derogatory comments made in front of other leaders and peers.
"There was a toxic microclimate within the IMTO due to the unprofessional behavior of [person/persons]," the investigation said.
Furthermore, it found, the Navy was inefficient in gathering feedback from students -- only staff climate feedback was required -- as well as incapable of streamlining complaints, given the multiple methods in which students could file claims or reports.
"No mechanism exists to solicit or capture anonymous student feedback on administrative support staff or command climate in general," the report found.
As a result, complaints were not expedited for resolution and sometimes went unresolved.
"Naval Education and Training Command (NETC) is aware of the investigation findings pertaining to an adverse working environment at the Naval Aviation Schools Command International Military Training Office," Cmdr. James Stockman, an NETC spokesman, told Military.com in a statement. "The Navy and NETC takes these findings seriously, and we need to ensure our Navy core values are integrated into our daily business. We have already taken steps, including implementing a standardized process to gather and analyze feedback from International Military Students to ensure toxic cultures do not exist."
Stockman added that NETC had not taken any administrative action against any member of its command, military or civilian, but noted he would not speculate on future actions.
Events Leading Up to the Attack
Officials said there was improper oversight of Alshamrani, given that he reported to five separate commands over an 18-month period during his training.
Yet an instructor from TW-6 was present while Alshamrani applied to purchase a firearm in July 2019. While his action was legal, Alshamrani violated Navy regulations and Kingdom of Saudi Arabia policy for students training in the U.S. by purchasing the weapon, "transporting it onto NAS Pensacola and storing it in his [public-private venture] residence," the report states.
The instructor was unaware that Alshamrani's application violated the service's rules, according to the report.
Alshmrani also "did not register his personal weapon with installation security as required," it adds. His chain of command was unaware he had a gun -- a 9mm Glock model 45 pistol.
Officials also said there was a lack of attention from Alshamrani's Royal Saudi Air Force country liaison officer, who could have intervened sooner to offer proactive solutions.
Alshamrani took three instances of unauthorized leave beginning in spring 2019, according to a timeline provided in the report.
In January, United States Attorney General William Barr, who called the attack "an act of terrorism," pinpointed one unauthorized trip to New York City, where Alshamrani visited the 9/11 memorial site over Thanksgiving weekend.
Weeks earlier, on the 18th anniversary of those attacks, a Twitter account authorities believe to belong to Alshamrani posted, "The countdown has begun."
"2nd Lt Alshamrani may have utilized a Twitter alias of @M7md_Shamrani," the Navy report states.
The Navy deferred to the Justice Department on his social media presence and whether he posted radical messages. The DOJ said Alshamrani maintained a social media presence "with jihadist, anti-U.S. and anti-Israeli rhetoric," but the U.S. government overall was unable to effectively monitor his social media.
The Aftermath
Following the attack, the Kingdom of Saudi Arabia Ministry of Defense agreed to enhance its host nation screening and vetting protocols. Then-Defense Secretary Mark Esper and former Acting Navy Secretary Thomas Modly issued an immediate guidance to further review installation security protocols and impose solutions, such as heightened security and more active-shooter training in coordination with other U.S. agencies.
The Navy issued multiple analyses into "laws, regulations, programs, policies, and procedures related to Force Protection (FP), emergency response management, insider threat and active shooter training, personal firearms, and vetting of international military students," the release states.
But overall, based on the facts and circumstances available during the months-long investigation into Alshamrani's actions,"no one person or organization knew or could have known Alshamrani would attack active duty service members and civilians at Naval Aviation Schools Command," the service determined.
-- Oriana Pawlyk can be reached at oriana.pawlyk@military.com. Follow her on Twitter at @Oriana0214.
Related: Pensacola Shooter Radicalized Years Before Terror Attack on Navy Base, FBI Says