Two years ago, Army veteran Tony Rankins was homeless and had nearly given up hope on finding a job, when he saw a construction site across the street from where he was sleeping in his car in Nashville.
Tuesday night, he will be one of President Donald Trump's guests at his State of the Union address.
Rankins, 55, said being homeless for eight months made him feel degraded, embarrassed and worthless. The former corporal, who left the Army in 1986 after serving a tour in Germany as a combat engineer, had post-traumatic stress disorder and a drug addiction that sent him to prison several times.
But there was something about seeing the construction crew that morning two years ago, Rankins said, that helped him get over the hump of being turned down so many times before.
"Somehow, I went anyway, and I was walking across the parking lot and they gave me a job and a place to stay and tools to do the job with," he said.
Related: Combat Vets Aim to End Homelessness with Tiny Homes
The company, R Investments, is dedicated to addressing the American homelessness crisis. It renovates or builds affordable multi-family housing and hotels in economically distressed neighborhoods designated under the 2017 tax plan as "Opportunity Zones."
Rankins said he hopes sharing his story at the State of the Union on Tuesday will make a difference for at least one veteran so they don't make his mistakes. He advises them to get help as early as possible so they can find a job "because it's going to be hard for them to find one -- it really is. It's not as easy as they might think.
"The post-traumatic stress will hit," he added.
The Department of Housing and Urban Development's latest report on homelessness estimated 568,000 Americans were homeless in 2019, up 3% from 2018. About 37,000 veterans were homeless in 2019, but that's down nearly 50% from 2009.
R Investments CEO Travis Steffens, who will also be at the president's address, said he wishes the private sector would step up and take responsibility for the crisis.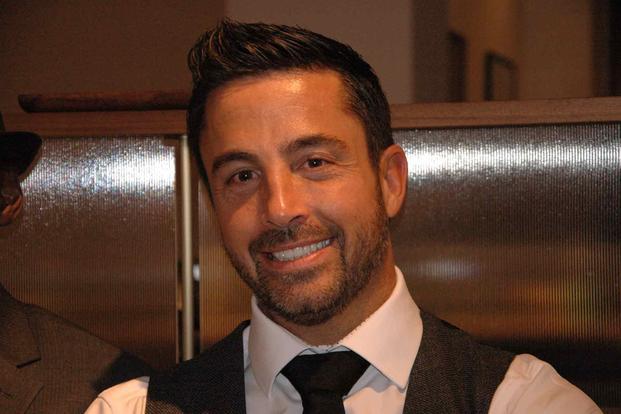 "The homelessness in this country is a reflection of us as a country," Steffens said. "It's not a disease; it's simply a reflection of who we've become as a society, and we have to put aside the illusion of separateness to become unified again and pull together our resources."
The company employs Rankins for a project in Cincinnati, Ohio, where he does carpentry, framing, brickwork and painting. While he will eventually move onto another project in another city, R Investments is creating an "Academy" to employ people like Rankins to manufacture 30 "tiny homes" for the homeless every three months.
"What's cool about people when they're starting from the ground up is the gratitude is there and the entitlement is not," Steffens said. "So it's beautiful when you have someone who is grateful for every breath of air, for every moment in time and for every piece of love that you can share with them."
Rankins said he is still shocked by the job invite, but grateful for everything that's happened in the last couple years.
"People don't usually ask me for my story. It's like people didn't care when you're homeless," he said. "They don't care ... so they don't ask until something like this happens."
-- Dorothy Mills-Gregg can be reached at dorothy.mills-gregg@military.com. Follow her on Twitter at @DMillsGregg.
Read More: SecDef Memo: Next Defense Budget Supports Robust Troop Pay, Joint Warfighting Plan