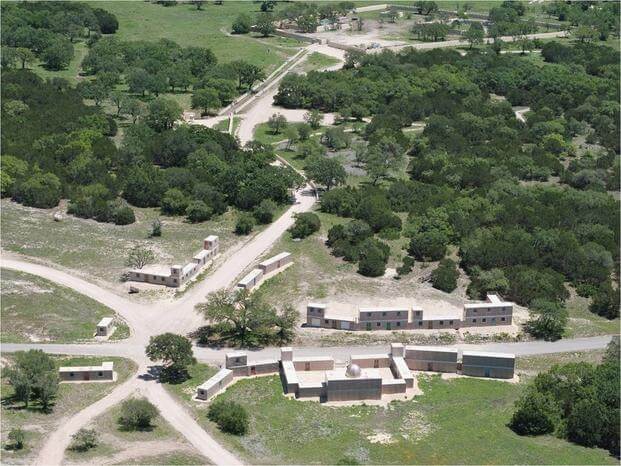 Camp Bullis is located seventeen miles northwest of San Antonio.
It's used primarily as maneuvering grounds for U.S. Army, Air Force and Marines combat units.
It is also utilized as a field training site for the various medical units stationed at Brooke Army Medical Center in nearby Fort Sam Houston.