Before Nike had Michael Jordan, before it had the swoosh, before it was even called Nike, the company was made up of just University of Oregon track coach Bill Bowerman and his former star runner Philip Knight.
When they started the company, it was called Blue Ribbon Sports. But after creating an innovative training shoe that helped runners grip tracks, it had to come up with a new identity.
Bowerman was a World War II veteran who'd joined the U.S. Army in the days following the attack on Pearl Harbor. He led mountain troops in Italy against the German Army and negotiated the stand-down of German forces in Italy just days before the end of the war in Europe.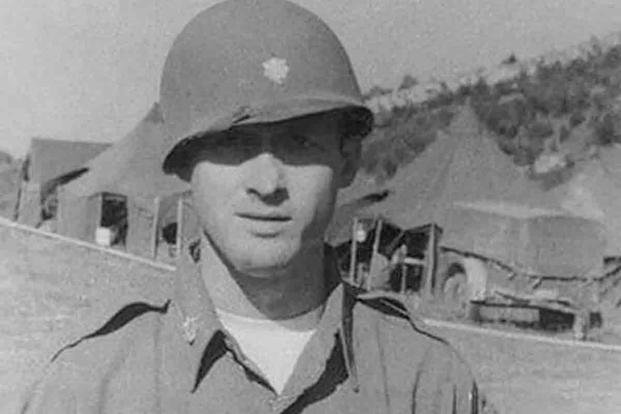 After leaving the Army in 1945, Bowerman returned to his old job of coaching football at Oregon's Medford High School. That would lead to a job coaching track at his alma mater, the University of Oregon. There, he led the men's track team to multiple NCAA titles, while training Olympic athletes and world record setters. It was also where he tested his own kind of athletic shoes for some of his runners.
One of them was Philip Knight. Under Bowerman's tutelage, Knight lettered in track and field. After graduating in 1959, Knight received an Army commission; he spent one year on active duty and seven in the Army Reserve. He also started traveling around the world. During a trip to Kobe, Japan, he discovered Onitsuka Tiger athletic shoes, now known as Asics.
Knight was impressed with the shoe and secured the rights to distribute them in the Western U.S. When he got home, he worked as a CPA while he waited for samples of the new shoes. Upon receiving them, he sent a pair to his old coach. Bowerman not only loved the shoes, he wanted to become Knight's business partner -- and create new designs.
The two founded Blue Ribbon Sports in 1964 to sell Tiger's shoes, with just $1,200 in the bank. Sales of the shoes grew in the years following the company's founding, but things really took off in 1971, when Bowerman created a new kind of training shoe. Using his wife's waffle iron, he formed a new sole that would grip a running track, without the use of spikes.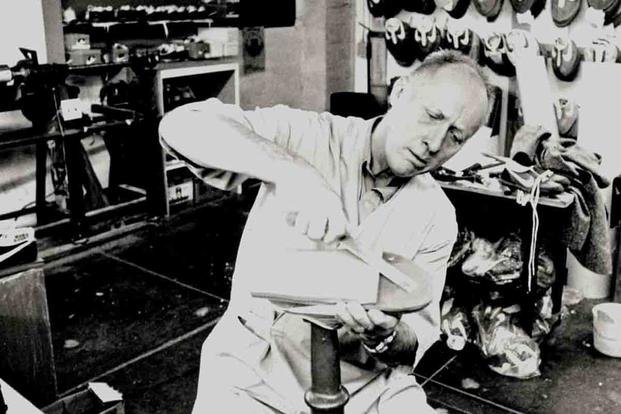 That same year, Blue Ribbon Sports ended its deal with Onitsuka Tiger and launched its own line of shoes. The company changed its name to Nike, after the Greek goddess of victory, and sported a new logo designed by Portland State University design student Carolyn Davidson: the now-iconic "swoosh."
In 1974, the "swoosh" became a registered trademark, and Bowerman's breakfast table innovation became the Nike "Waffle Trainer." From there, Nike grew into a company valued at $33 billion as of 2022. With a market cap of $182.76 billion, it is the 51st most valuable company in the world.
Bowerman not only entered the National Distance Running Hall of Fame and the National Track and Field Hall of Fame, he was also inducted into the Inventors Hall of Fame. Nike Headquarters is still located at One Bowerman Drive in Beaverton, Oregon.
The legendary coach worked with Nike until the late 1970s and died in 1999. Knight stayed on as Nike CEO until 2004, stepping down after the tragic death of his son. He remained chairman of the board until 2015, accepting the title of chairman emeritus of the company.
-- Blake Stilwell can be reached at blake.stilwell@military.com. He can also be found on Twitter @blakestilwell or on LinkedIn.
Want to Know More About Veteran Jobs?
Be sure to get the latest news about post-military careers as well as critical info about veteran jobs and all the benefits of service. Subscribe to Military.com and receive customized updates delivered straight to your inbox.