People have done some off-the-wall things to get a good job, especially when times are tough.
One applicant turned herself into a full-on Lego person to catch the attention of a hiring manager. Another sent interviewers cases of home-brewed "Resum-ale" beer, along with their resume. Each of these schemes worked.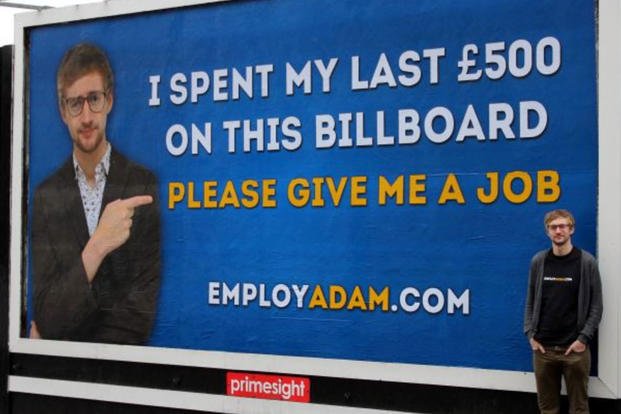 A World War I veteran basically bet a U.S. congressman for a job. Harry Wilhelm was that veteran -- and his plan worked too.
By 1937, the Great Depression was in full swing, and it was more than just veterans who were facing unemployment.
Wilhelm told Rep. Sol Bloom, D-New York, that he could recite the entire U.S. Constitution from memory. The veteran was known around his York, Pennsylvania, hometown as a consummate salesman, so no one could be blamed for thinking it was nothing more than a scheme to get a government job. So the congressman tried to call his bluff.
Bloom was chairman of the U.S. Constitution Sesquicentennial Commission, which was charged with celebrating the 150th anniversary of the adoption of the U.S. Constitution in 1787. Wilhelm approached the congressman with a unique claim: that he was the only man who could recite from memory all 6,757 words of the "living document."
As the commission chairman, Bloom was, of course, interested. But with so many people out of work and desperate for money, he couldn't just take Wilhelm at his word. He needed to hear it.
If Wilhelm could actually do it, Bloom promised him a job on the Sesquicentennial Commission.
On Sept. 13, 1937, the 43-year-old Wilhelm recited the entirety of the document in Bloom's office as the congressman read the words on a paper behind him to check for accuracy. Wilhelm's claim was no scheme: He really could recite the entire document.
After Wilhelm finished reading the Constitution, Bloom gave him a job in the Sesquicentennial Commission's mailroom.
- Blake Stilwell can be reached at blake.stilwell@military.com. He can also be found on Twitter @blakestilwell or on Facebook.
Want to Know More About Veteran Jobs?
Be sure to get the latest news about post-military careers as well as critical info about veteran jobs and all the benefits of service. Subscribe to Military.com and receive customized updates delivered straight to your inbox.