A new veteran survey shows that, while significant barriers to entry exist for veterans starting their own business -- especially when it comes to raising capital, understanding regulations and accessing help, veterans are still successfully starting and expanding businesses.
The survey, conducted during 2020 by Syracuse University's Institute for Veterans and Military Families (IVMF), received responses from about 2,500 U.S. military-affiliated entrepreneurs in the United States to garner an understanding of trends in the activities, needs and barriers facing military business people.
Since 2020 was the first year the survey was conducted, this information is a base of knowledge regarding the veteran community in the area of entrepreneurship. Future surveys, which will be conducted annually, will be able to track changes in the data.
Officials at the IVMF said they hope to use the data to inform public and private leaders, as well as future veteran entrepreneurs, about the state of being a veteran business owner and how centers like IVMF can help.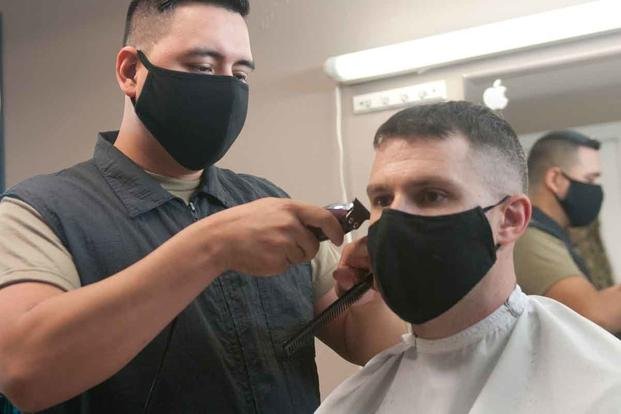 Veterans Are Geared Toward Entrepreneurship
With a full 44% of participants expressing difficulty with transitioning to civilian life, entrepreneurship makes sense as a means of getting started; 53% say they had no idea what they wanted to do as civilians. Some of the problems they faced were getting socialized to civilian culture, losing the military community and feeling a sense of purpose -- all of which are challenges that can be addressed when creating the culture of a new business.
Survey respondents offered a few traits they say helped them in their quest to be their own boss. Those veterans say military-taught skills and attributes such as discipline, work ethic, leadership and management skills, and perseverance helped them in getting their business off the ground.
Ninety-four percent of respondents said they do not give up in the face of difficulty, and another 83% says they use creativity to solve problems facing those difficult situations. Seventy-nine percent of those taking the survey said they are consistent in working on overcoming obstacles.
Veterans also offered the reason why they wanted to start their own ventures after the military. The ability to make decisions for themselves, the idea of creating something new and the goal of financial independence and increased incomes were among the top reasons for getting started.
They also expressed an interest in adding a community-based component to their business models, which is consistent with the responsibility 70% of veterans say they feel toward their communities.
Overcoming Obstacles to Entrepreneurship
The top issue facing would-be veteran entrepreneurs is the same one facing all entrepreneurs: lack of access to capital. Businesses require money to get going, and that's just the start.
Compounding that lack of access is a lack of knowledge and experience. Many veterans just don't know all the details they need to get started, or how to raise money and weather financial issues, such as the economic conditions created by the COVID-19 pandemic.
There's a lot of help out there for veterans -- including public and private loans, as well as grants from nonprofit organizations -- but 34% say they were turned down for credit. And that stopped a majority of would-be entrepreneurs from reapplying later.
When it comes to red tape, there are extensive legal and professional fees in starting a business. While it's possible to pay an adviser or legal firm to handle the details, the lack of startup money often makes that an impossible avenue. Some businesses don't understand the legal questions involved, including certifications and regulations surrounding their work.
This lack of legal and financial experience could be mitigated with the help of a good mentor, but 22% of entrepreneurs reported trouble finding one. Another 47% said they found local incubators or nonprofits that could help with a way forward.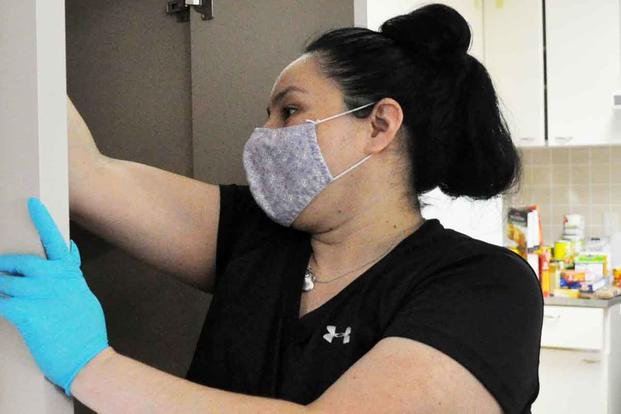 It's Not as Bleak as It Sounds
Listing the issues facing veteran entrepreneurs can make the situation seem worse than it might actually be. There were successes, even in market conditions created by the pandemic: 28% of new veteran businesses didn't need to raise startup funds for their endeavors. Of those who did, 59% needed less than $25,000, and 60% were able to get the funding they needed to get going in 2019.
Existing military-connected businesses were also able to raise money, even if the amount needed was more than $25,000; 41% of those were able to grow their businesses with those funds.
Others who wanted to get started or grow, but were unable to raise initial capital, still did so, either through their savings or through the use of credit cards. But any entrepreneur reading this should be aware of the interest rates incurred by credit card debt: 66% of business debt run up on credit pays an interest rate of more than 10%. That can add up over time.
Seventy percent of the survey respondents also got help from their friends and family in getting started. And while many of them didn't know about federal, local, public and private programs and resources available to veteran entrepreneurs, more than half of respondents did. These are programs that provide financial resources, education and even networking and mentorship opportunities.
On top of the U.S. Small Business Administration's (SBA) loans and programs and the Community Development Financial Institutions, there are numerous accelerator programs and small business incubators geared toward the veteran community that can provide education and small loans.
Mentorship and networking may be more difficult to find, but it's not impossible. Local colleges and universities often offer educational programs for new entrepreneurs, and like-minded people can always be found there. Veterans in particular have access to nationally or regionally funded education and networking programs, either through nonprofit organizations or veterans service organizations.
-- Blake Stilwell can be reached at blake.stilwell@military.com. He can also be found on Twitter @blakestilwell or on Facebook.
Want to Know More About Veteran Jobs?
Be sure to get the latest news about post-military careers, as well as critical info about veteran jobs and all the benefits of service. Subscribe to Military.com and receive customized updates delivered straight to your inbox.