When Navy Reserve Lt. Kevin Ziober found out he was being activated for a deployment to Afghanistan for a year, his bosses and co-workers threw him a going-away party, complete with an American flag cake.
He enjoyed the party, comforted by the fact that his real estate job was protected by the Uniformed Services Employment and Reemployment Rights Act of 1994 (USERRA).
But he was fired before ever boarding the ship.
Ziober isn't alone; it's an increasingly common tale among American reservists returning from combat deployments. Citizen-soldiers, the fundamental element of the defense of the republic, are not as popular as they once were and, as a result, employers are finding ways to relieve reservists of their civilian jobs when it comes time to serve.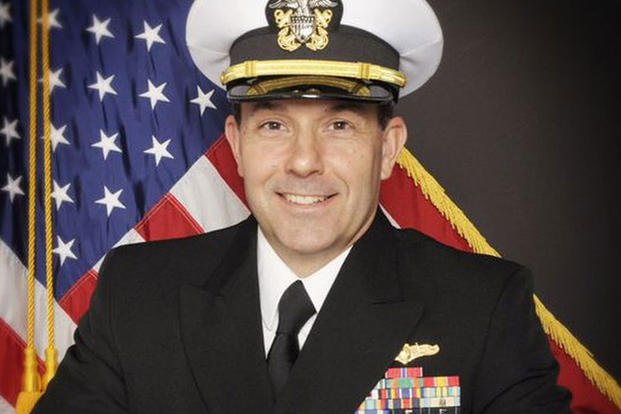 Before they ever get to the war, their first fight is over how much notice they must give. When it's time to come back, their last fight is how they tell their employer about their impending return.
'Adequate Notice'
It turns out USERRA doesn't define certain terms, which gives employers the ability to define them. Current U.S. law provides a three-part directive to ensure the returning veteran knows what is required in regard to giving notice and retaining his or her job. The law requires reservists to give "adequate notice" to their employers about their upcoming service obligations, which seems reasonable.
But the definition of "adequate" is how more than one reservist has ended up in some of the highest courts in the country -- with mixed results.
A standard for adequate notice was set in Gulf States Paper Corp. v. Ingram, which weighed the employee's length of service against the notice given and the employer's issues in covering that position. But subsequent cases threw out that standard. In the absence of law governing what is and isn't proper notice, companies have been able to implement their own standards governing what they think is adequate.
In Ziober's case, his real estate firm, BLB Resources Inc., forced him to sign an agreement that stated he would seek private arbitration in case of a dispute with the company, thereby waiving his reservist rights under USERRA.
It's important to know just how many rights you could be signing away with your new job's onboarding paperwork.
Coming Home
The war doesn't end when the service member leaves the area of responsibility. The next fight is over providing adequate notice for his or her return. Though the law states the exact requirements the veteran must meet for that return, it's another opportunity for employers to terminate a reservist. And they do.
Lawsuits related to veterans' return to their jobs inconsistently apply the law, requiring the veteran to give adequate notice and to give it to the right person, whether they know who that person is or not. It's usually up to the veteran to find that out.
Typically, when veteran reservists lose their jobs upon completion of active service, the law has been decided on a case-by-case basis, often inconsistently. The onus is always on the veteran to know the inner workings of their former employers, even in companies as large as UPS.
Even when adequate notice is given, the returning service member is still vulnerable. When Air Force Senior Master Sgt. Richard Wright returned from a deployment to Kandahar in 2007, he was fired before he knew what hit him. Wright provided his employer, the Trump Institute, a real estate sales seminar that licensed the name of our now-45th president, with a month's notice. Upon returning, he requested two days to get his life together before returning. Before he ever stepped in the office, he was terminated.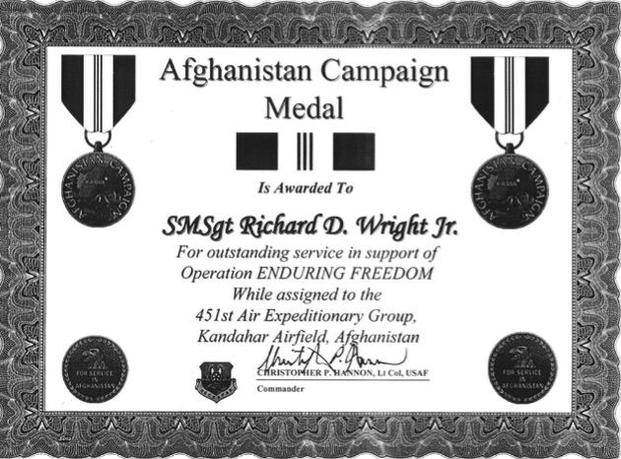 The company argued that Wright began contacting sales clients in direct opposition to his bosses' orders. His dream job became a nightmare of back-and-forth emails and, eventually, a lawsuit.
Wright sued his employer. USERRA puts the burden of proving his termination wasn't related to his service on the employer, and he believed the Trump Institute couldn't meet that burden. He eventually settled out of court but was forced to sign a nondisclosure agreement preventing him from discussing the details of his case.
Ziober didn't take his dismissal lying down. When he returned from Afghanistan, he had an entirely new mission -- to prevent employers from forcing their reservist employees to sign arbitration agreements like the one he signed. He champions the Justice for Servicemembers Act, a House bill that would amend the law to keep employers like BLB Resources from terminating reservist employment through these arbitration agreements.
Sadly, the Justice for Servicemembers Act, reintroduced in May 2019, is languishing in the House Veterans Affairs Committee with little chance of making it to a vote.
Find the Right Veteran Job
Whether you want to polish your resume, find veteran job fairs in your area or connect with employers looking to hire veterans, Military.com can help. Sign up for a free Military.com membership to have job postings, guides and advice, and more delivered directly to your inbox.