The biggest reason why most new food businesses fail has nothing to do with their food. Nancy Preston knows this because she's spent much of her life in kitchens -- she also did the research to prove it.
It was as Preston, a military brat with an Army father and a Korean mother who spoke little English, came out of the Army and started delving into the financial aspects of starting a business that she realized was that she would just be trading the stressful struggles of the Army for a stressful struggle with a food business. As her career took her from an Army commission to entrepreneurship in New York City, Preston found a way not only to lift herself and her family, but also those around her.
That's where Milk Money Kitchens was born.
Before she launched it, Preston and her husband spent a considerable amount of time gathering data about other food businesses and the food service sector in general. What they found was that when it came to the success or failure of the business, the quality of the food was practically irrelevant.
"The top five reasons people fail in the food business across the United States, but especially in New York City, are financial," Preston says. "There's not enough capital. They spend too much money monthly. They don't know how to control their spending. Things like that ... It does not matter if your business sells hamburgers or staplers. If you don't know how to run the business part of your business, it will fail."
Preston started Milk Money Kitchens in 2015 with the idea of opening a for-profit business with a social impact mission. Her company provides a facility and business services to food startups in New York City. It allows entrepreneurs to start their own food business at a fraction of the cost while interacting with people just like themselves. Preston is even on hand to answer questions.
"If you're a doughnut maker in New York City, to get your doughnuts to market, it would cost you about $500,000 for a lease to build out your small kitchen and probably a year to get started," she says. "Milk Money Kitchens are going to cost you $45 to $60 an hour for your first couple of dozen to go to market. And you can do this while you're doing your other jobs."
In 2020, Preston and Milk Money Kitchens won the Bob Evans Farms Heroes to CEOs grand-prize grant. The $30,000 grant money allowed her to save 14 food businesses and hire more employees during the COVID-19 pandemic. With it, they formed Food for Impact, using Milk Money Kitchens members to distribute meals to first responders and the New York City community.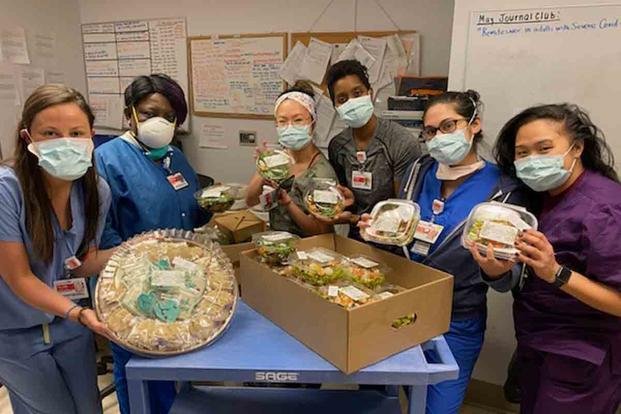 "Our success with Food for Impact was really what caught the attention of Heroes to CEOs," Preston says. "It was a big opportunity for us, but it was really just us doing what we wanted to do, what, what we want to do for the community."
Preston had competed for the Heroes to CEOs grant two other times before winning the grand prize. For her, it was validation for a lifetime spent in kitchens, on battlefields or learning to start businesses.
"It was huge. I will not lie," she says. "I almost cried when they told us that we made it to the finals because I had never even gotten that email before … It was a huge boost to us because running a business is a hard grind, COVID or not, a food business or not. It's hard. Even when it's going well, it's hard."
The money allowed Milk Money Kitchens to build up its partnerships with other struggling veteran businesses, to hire more employees and to keep providing healthy meals sourced from local struggling farms.
"I really commend Bob Evans Farms for keeping with the Heroes to CEOs prize, even when they could have postponed or canceled it until a more advantageous time for them," Preston says. "They recognized that there was a need for this and moved forward. That's what Milk Money Kitchens does on every level."
From Army to Entrepreneur
When Preston's father died while she was very young, her mother worked in any kitchen in El Paso, Texas, that would have her so the family could get by.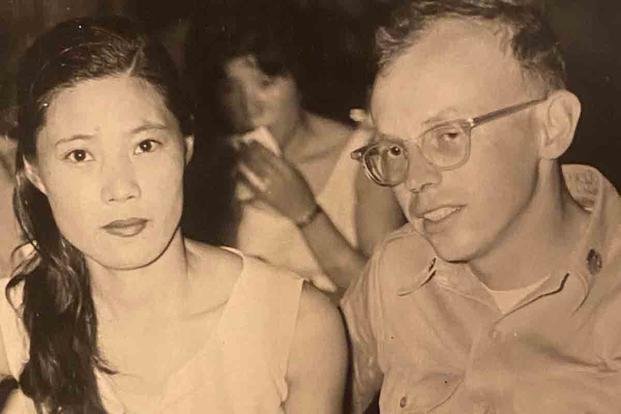 Since she had been in kitchens from a young age, the food service industry was nothing new, but Preston always aims for the highest achievement. Like many veterans, the journey started with the Oath of Enlistment. Preston joined the Army after graduating from high school in 1994. She came to Fort Hood, Texas, as a private. That's where an operations NCO changed the course of her life.
"He brought together all of the enlisted in our unit and said, 'Even if you don't want to go to college, you're going to need promotion points, so we're going to go to the education center,'" Preston recalls.
She scored so high on college entrance tests that her NCO suggested she go to West Point Prep school. By June of 1998, she was a cadet at the U.S. Military Academy. By 2002, she was an engineering officer.
She was set to make a career out of the Army. When she was enlisted, that goal was to be a sergeant major. Now that she had a commission, she wanted to become a general. That meant she needed a combat arms career, and engineering was the only path that could meet all of her goals.
The Army and the rest of the world had changed dramatically since she began studying at West Point. She was soon married and facing multiple combat deployments. Soon, the Global War on Terrorism had kept her and her husband apart for more than two years. They decided the choice was between their Army lives and each other. They left the Army.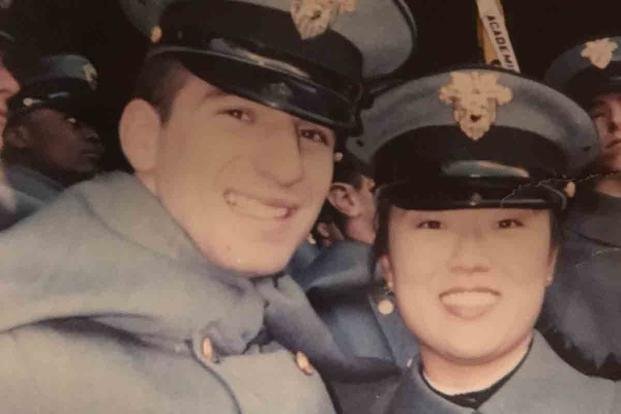 She already knew what she would do next. During one of her Iraq War deployments, she promised herself that if she made it home safely, she would do something that would make a huge difference.
"It has to be something I really, really want to do," she says. "The best hours of the day, I'm going to spend at work. The best years of my life, I'm going to spend at work. And it's gotta mean something more."
But she still had work to do. The years after her departure from the Army were spent in jobs that taught her about building and running a business. She became an engineering consultant to learn contracting. She took a job in communications to learn better interpersonal skills. She worked at a major bank to learn the ropes about running businesses.
"Not all of my skills translated from the Army to this world outside the Army," Preston says. "I'm drinking from a fire hose, but it helped us build my skills and a tiny bit of capital so that we could move forward."
-- Blake Stilwell can be reached at blake.stilwell@military.com. He can also be found on Twitter @blakestilwell or on Facebook.
Want to Know More About Veteran Jobs?
Be sure to get the latest news about post-military careers as well as critical info about veteran jobs and all the benefits of service. Subscribe to Military.com and receive customized updates delivered straight to your inbox.