Ever since American colonists tossed $1.7 million (in today's money) of British tea into Boston Harbor, Americans have been much more keen to get their caffeine from the black bean: coffee.
Brandon Friedman, co-founder and CEO of Rakkasan Tea Company, is out to change the perception of tea in the U.S. with a slate of unlikely but historically accurate endorsements of tea -- warriors who all "drank tea."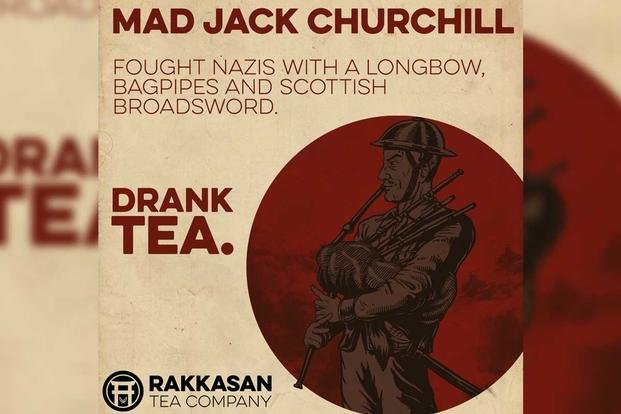 Coffee dominates in the United States, not just in how much we use but how we think of it vs. how we think of tea. Americans drink 400 million cups of coffee every day, more than soda, juice and tea combined.
Moreover, the mental image of a red-blooded American coffee drinker is often more masculine or aggressive, while tea drinkers can be portrayed as more delicate, even feminine, fragile and aristocratic (not in a good way), according to Rakkasan Tea.
In the rest of the world, however, three cups of tea are drunk for every one cup of coffee.
Teaming up with Diesel Jack Media and its CEO, Nick Palmisciano (who also happens to be founder of Ranger Up), Brandon Friedman and Rakkasan Tea are set to release a series of ads that show the kind of historical figures who preferred tea.
It starts with Rakkasan Tea's co-founder. Friedman himself was an infantry officer in the U.S. Army's famed 101st Airborne Division and served in Iraq and Afghanistan. He founded Rakkasan Tea in 2017. He has since completed two of three levels on his way to becoming a Certified Tea Specialist recognized by the Tea Association of the USA.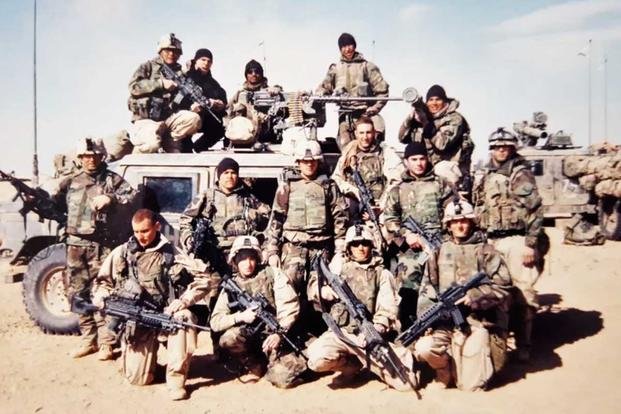 "At Rakkasan Tea, we've always tried to bring a bit of that edge to our product by not marketing to the big hat crowd," Friedman said. "My introduction to hot tea wasn't tea and crumpets; it was drinking tea with Iraqi and Afghan fighters between missions. It was how we bonded. … We want to bring a little of that edge to the American tea drinking community."
The campaign is designed for military members, veteran and military families, and anyone who doesn't feel welcome in American tea culture, according to an announcement from the company.
Historical figures featured by the company include the Celtic leader Boudica, who led a revolt against the Roman Empire in Britain, and Japanese Samurai Miyamoto Musashi, who never lost any of his 61 duels.
They drank tea.
"Since we were only starting with six mugs to see how people liked them, we wanted a diverse set of warriors in terms of eras, geography, gender and more," Friedman said. "And, of course, we wanted some evidence that they were likely to have consumed tea or herbal infusions. We also liked these because of their respective distinctions: Mad Jack Churchill carrying a broadsword in World War II. The Trưng Sisters riding elephants into battle. A Viking named Ragnar. We loved the stories and think our customers will too."
The ad campaign is currently running on Facebook and Instagram. The warrior-inspired mugs (and the tea to go with them) are available on Rakkasan Tea's website.
-- Blake Stilwell can be reached at blake.stilwell@military.com. He can also be found on Twitter @blakestilwell or on Facebook.
Want to Learn More About Military Life?
Whether you're thinking of joining the military, looking for post-military careers or keeping up with military life and benefits, Military.com has you covered. Subscribe to Military.com to have military news, updates and resources delivered directly to your inbox.