Numerous veterans and military spouse entrepreneurs have gone swimming with sharks on the hit ABC show "Shark Tank" and lived to tell the tale. Not only have they survived, but many of them walked away with a partnership agreement with business legend Mark Cuban.
Recently some of these "Shark Tank Survivors" participated in a panel hosted by Bunker Labs in their inaugural Bay Area Muster to give their insights about how to form and run a successful business. The group included veterans and military spouses such as Eli Crane, founder of Bottle Breacher; Matthew "Griff" Griffin, founder of Combat Flip Flops; Kim Jung, CEO of Rumi Spice; and Dale King, CEO of Doc Spartan.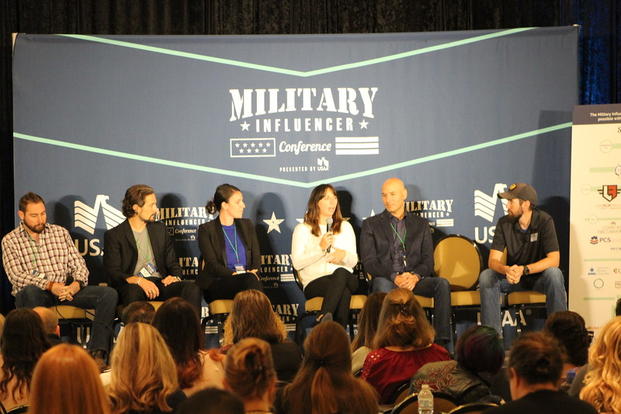 Many of these startup owners enjoyed wild success after they striking deals on "Shark Tank," through taking note of and following these principles:
Warriors Are Uniquely Suited to Be Entrepreneurs
Handouts and sympathy are not what veteran entrepreneurs want or need. Honed by their military training, what they really want is an opportunity to put their skills to the test. Running and being successful in their own business isn't their only goal, either; veterans support their peers, proving that the military community is stronger when it works together.
Crane stressed the importance of mentoring veteran entrepreneurs within the military community. "When we exit the service and become successful, it's imperative that we turn around and guide our brothers and sisters who are behind us, looking to do the same."
Innovate and Give Back
All four of these "Shark Tank" companies share another unique trait: They make an impact beyond just the success of their physical products. It's one thing to have a unique and innovative product, but it's a real game changer when you can literally impact lives at home and around the world.
Two of the "Shark Tank" survivors are changing the way people look at American manufacturing. When things get stressful, Crane said, "We don't just call up China and increase our order." Instead, Bottle Breacher ensures that its products are 100% made in the United States, and the company has a 25% veteran hiring rate.
Similarly, two other companies on the panel saw the opportunity to manufacture commercial products for peace, where there had once been war. Every product Combat Flip Flops sells puts an Afghan girl into secondary school for a day, and each Peacemaker Bangle or coin wrap sold clears three square meters of unexploded ordnance (UXO) from a region rocked by long-term war, thus saving lives and providing economic opportunity. Likewise, Rumi Spice employs private farmers to grow their saffron and are currently the largest private employer of Afghan women in the world.
Below are more takeaways from the panel for veteran entrepreneurs looking to test their "Shark Tank" survival skills:
Veteran Entrepreneurial Tips from ABC's "Shark Tank"
Dale King
1. Connect to a much larger vision than getting a deal. We didn't need the money; we went to show other entrepreneurs that it could be done (and the exposure is great for your brand).
2. You get one shot, one crack at making a first impression, not only in front of the sharks but in front of several million viewers. You want your viewing to be memorable, regardless of whether you get a deal or not. You want to present an authentic representation of yourself, your company and your tribe. Use the tool of visualization. We conducted as many rehearsals as possible, but it was the visualization -- seeing the events unfold in my mind several dozens of times prior going into the tank -- that really made me comfortable.
3. Connect and network. Getting a deal is only the beginning. The real work comes down to preparing for your appearance and then executing after the episode airs. Being a young company, we needed to learn quickly, so we gathered as much intelligence and reconnaissance as possible before launching. People like Griff from CFF, Eli from Bottle Breacher and Ashley from Natural Grips were huge in helping us. They provided advice, feedback and helped us in our decision-making process. Know that you can't do it yourself; be humble and ask others for help.
Matt Griffin
1. "Love your numbers as much as your product."  2. "Be entertaining."
Respect, commitment and working toward a higher purpose are standard behaviors among the military community. These "Shark Tank" survivors demonstrated to a national audience exactly what can happen with persistence, passion and a lot of grit; their examples can be a lesson for other aspiring veteran entrepreneurs, as well.
Find the Right Veteran Job
Whether you want to polish your resume, find veteran job fairs in your area or connect with employers looking to hire veterans, Military.com can help. Subscribe to Military.com to have job postings, guides and advice, and more delivered directly to your inbox.