When Army and Air Force veteran Brian Steorts, founder of Flags of Valor, looks at the American flags his company makes, he sees the veterans who shed blood and gave their all in service to our country.
Steorts first served as a paratrooper with the 82nd Airborne. Then, after a brief stint in the civilian world, he joined Air Force Special Operations Command as a pilot after Sept. 11.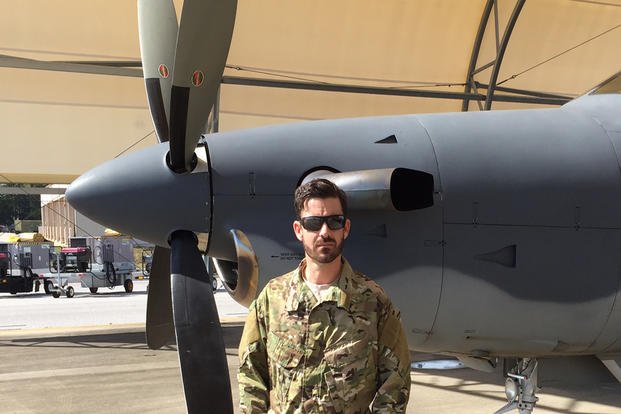 He made eight combat deployments to the Middle East, Afghanistan and the Horn of Africa before suffering a service-related injury. While in rehab, he looked down at his shirt sleeve and realized he missed having the American flag on his shoulder.
"I realized that I needed to do something to help myself heal," Steorts said.
Old Glory is a powerful symbol for many Americans, so he used it as motivation to begin woodworking and making custom-framed wooden American flags to display.
Related content:
"Made in America still matters," he said in an interview with ABC. "I asked myself, 'What if we not only made it in America, but what if we used all American-sourced tools, supplies and materials, and what if we also used combat veterans to craft these flags?'"
Flags of Valor is a veteran-owned, veteran-operated, veteran-made company that crafts beautiful works of American art.
Steorts' team of craftsmen are all veterans and take their job as seriously as they take their continued oath of service to this country and their love of the American flag.
Related: For the latest veteran jobs postings around the country, visit the Military.com Job Search section.
"Besides serving my nation in combat, leading Flags of Valor is the single greatest honor of my life," he said. "It's a tremendous privilege to spend every day with the men and women who have served and continue to serve."
Steorts said the company is about "remembering those that came before us and empowering those who came after," including family members of servicemen and women. Its most recent flag collection, "The Homefront," honors the sacrifices that family members make every day in support of troops serving near and far.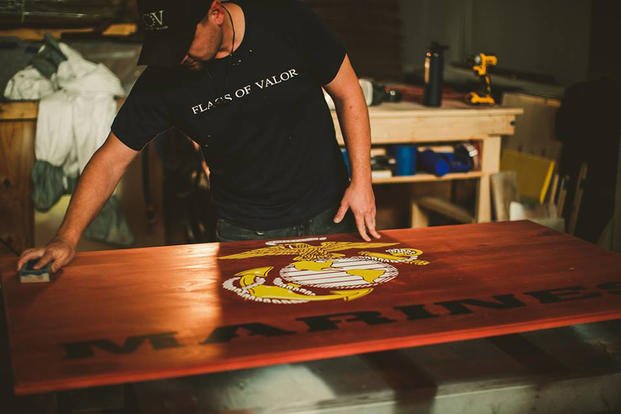 Flags of Valor also works to give back to the veteran community and has raised several hundred thousand dollars for veteran and first responder charities.
"We hope that every supporter is able to have their own emotional connection to our nation's flag through our products," Steorts said. "We believe our flags are a tangible expression of a shared patriotic bond. We hope they offer our supporters a small piece of permanence that will remind them of their own American inspirations."
Find the Right Veteran Job
Whether you want to polish up your resume, find veteran job fairs in your area or connect with employers looking to hire veterans, Military.com can help. Sign up for a free Military.com membership to have job postings, guides and advice, and more delivered directly to your inbox.