The hardest part about getting out of the military and finding a new job is the realization that no matter what job you get, you're starting over from zero.
That's right: Many employers have no idea how much work experience the military gives you, so you should expect to be starting over. If a veteran joined the military right after graduating from high school, be it for four years or 20, there's probably only one job on their resume when they start looking for civilian employment.
A transitioning veteran faces the same struggle he or she might if they began their job search upon graduating from high school or college: You just don't have the experience, at least in employers' minds.
It may sound cold, but if a 30-something corporate salesman quit their job to join the military, we would laugh if they demanded to enter with the rank they would have had if they had been in the military their whole life.
They don't have that experience. We don't have their experience. Luckily for transitioning veterans (and for milspouses), there are many high-paying jobs that require absolutely zero experience.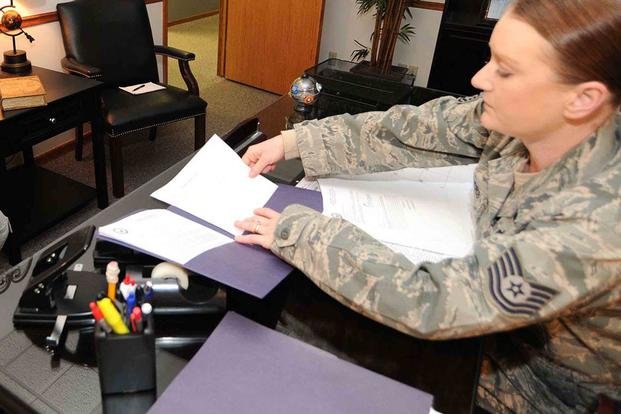 The Occupational Requirements Survey compiled by the Bureau of Labor Statistics compiles requirements for jobs based on physical demands and environmental conditions, on top of education, training and experience. Here we find the jobs that require specific education and/or training but no prior experience in the field.
Health care dominates the field of zero-experience jobs, with pharmacists and nurse practitioners making six-figure salaries on day one. Jobs like these require a lot of education, training and certifications, but they're perfect for military spouses who want to contribute to a household or smooth a transition into civilian life.
For military members who work a full-time job and can't do the requisite internships and work-study programs for health care fields, there are still careers that may not require experience. Police officers and teachers are both careers for anyone who needs to hop right in without prior experience. While they both require specific training -- although substitute teachers in many states do not -- you do not need previous days in the job to land the gig.
It should be noted that while zero experience is necessary to get started making a living in these fields, more experience brings upward mobility, better pay, and more and different career opportunities.
A technologist may start making good money in the medical field but, with experience and a little education, he or she could become a health care management executive.
While it may be hard for a military member to accept starting over from the bottom when transitioning, the team over at the Interview Guys found one critical factor to consider: The largest jump in earnings for a worker comes between the third and fourth year of experience.
So hang in there. Depending on your career, experience may not be necessary, but it's still valuable.
-- Blake Stilwell can be reached at blake.stilwell@military.com.
Want to Know More About Post-Military Careers?
Be sure to get the latest news about post-military careers as well as critical info about veteran jobs and all the benefits of service. Subscribe to Military.com and receive customized updates delivered straight to your inbox.