"We all need to start thinking about mental and behavioral health in a new way," said Charles Cathlin, a former Air Force officer who retired from the U.S. Public Health Service (PHS). "It's not as if there's just something 'off' in your head -- there's a biological mechanism at work and there's a real function that can be identified and addressed."
Cathlin is one of the co-founders of TruGenomix, a company developing technology to identify genomic markers of post-traumatic stress disorder (PTSD). Based on decades of research, the team behind TruGenomix has created a way to tell who might be more susceptible to the effects of emotional trauma, before they experience the trauma.
"You can't just go around telling people it's all in their head," Cathlin said. "We have to get the word out that science and technology is at the point where we can make a difference in these areas.
"There are genetic markers connected to the HPA [hypothalamic-pituitary-adrenal] axis, which essentially regulates your fight-or-flight response, which is a natural protective mechanism for everybody," he explained. "What the research shows is that certain people who enter the fight-or-flight mode cannot turn that off.
"So that mechanism kicks in when they're in danger, but you're supposed to normalize over time," he added. "Certain people don't normalize, and they then experience that trauma over and over again -- and that's when it becomes PTSD."
Cathlin spent years working in the Public Health Service, with 23 total years in uniform. One of his specialty research areas was the effectiveness of military psychological health programs, which he studied as part of a master's degree program in public health in 2009 at Uniformed Services University.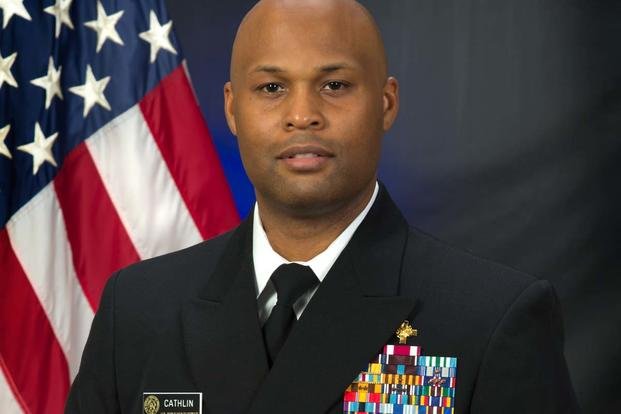 "I started doing research on how ineffective these programs were at the time; that's what got me started," he said, referring to TruGenomix. "It was clear that the way we identify mental health problems is broken but, back then, I didn't have the solution yet."
Cathlin's search on PTSD goes back much further.
While deployed to New York City in the wake of the 9/11 attacks, he watched firefighters, police officers and EMTs at work. He watched them struggle to keep up their work after 110 stories of concrete and steel had just fallen on their friends, family and neighbors.
As an engineering officer with the Public Health Service, he had to identify any environmental and physical hazards in the work they were doing. "Very quickly, we would discover the smoke and ash from the rubble would kill so many before their time," he said. "There was another killer in that environment -- trauma.
"I felt powerless, they felt powerless, and that feeling affected their response," Cathlin said. "The mental effect of that day was severe. The trauma of the community of the first responders is hard to imagine."
Cathlin was a young lieutenant on Sept. 11, 2001, but this wasn't his first deployment. He had just transferred to the PHS from the Air Force and had already deployed in support of Operation Southern Watch, the NATO intervention in Albania and elsewhere.
He graduated from the Air Force Academy in 1995 as a bioenvironmental engineering officer, preparing airmen for industrial and occupational health, as well as nuclear, biological and chemical environments.
He never prepared for anything like Ground Zero in New York. Watching those first responders was how Cathlin first got interested in mental and behavioral trauma. He would use every bit of his life experience to help those affected, and that experience would culminate in TruGenomix.
While there are many treatments for post-traumatic stress disorder, and many work as prescribed, identifying PTSD is something entirely different. Anyone can be exposed to trauma, Cathlin said, but it becomes a disease when it's not identified early enough.
"Right now, the gold standard for identifying PTSD is a survey, where you rely on service members to self-identify," he explained. "But we know many are hesitant to reveal that they're struggling, for many reasons. Even doctor observation isn't entirely reliable. What we're doing is identifying people earlier upstream."
Cathlin co-founded TruGenomix in 2017 and soon retired from the PHS, but his wealth of experience in uniform was instrumental in helping him put the disparate pieces together.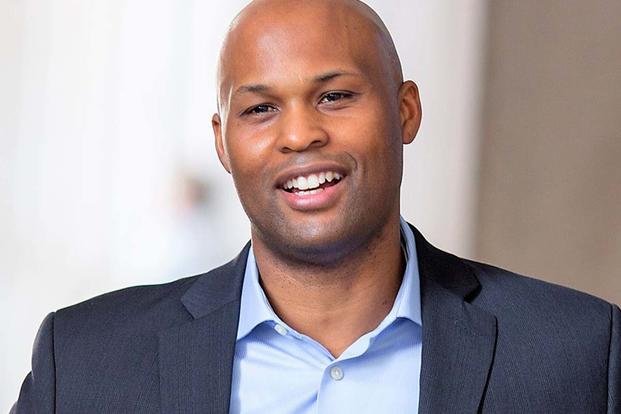 He spent 10 years reviewing medical devices at the Food and Drug Administration, and served as Chief of Staff of the Defense and Veterans Brain Injury Center prior to retirement in 2018. He also studied technology commercialization at the Johns Hopkins Carey Business School and entrepreneurship at the Stanford Graduate School of Business.
Cathlin believes the best way to create sustainable solutions for scientific problems is through business. "Once I understood the problem, I could use business as a mechanism to create a wider solution," he said.
While studying for his master's degree, he began looking for biological markers for PTSD. While he could not find the markers on his own, an introduction to Dr. Rachel Yehuda at the Mount Sinai School of Medicine and Dr. Florian Holsboer of the Max Planck Institute of Psychiatry would set the course for TruGenomix. Dr. Yehuda and Dr. Holsboer had discovered the  biomarkers through researching Holocaust survivors and their descendants. TruGenomix licensed those biomarkers and developed their blood test for assessing PTSD risk.
When Dr. Yehuda and Dr. Holsboer shared their work with Cathlin, he was ready; he had already done the market research. He knew behavioral and mental health is a very much underserved issue in the United States -- especially for the military-veteran community.
"Now we can look at someone's genetics to identify the dysregulation associated with a greater susceptibility to PTSD," he said. "Then you can provide that person with resources to prevent   chronic symptoms of PTSD, and a more informed  treatment strategy based on science, not a subjective survey."
-- Blake Stilwell can be reached at blake.stilwell@military.com. He can also be found on Twitter @blakestilwell or on Facebook.
Want to Know More About Veteran Jobs?
Be sure to get the latest news about post-military careers as well as critical info about veteran jobs and all the benefits of service. Subscribe to Military.com and receive customized updates delivered straight to your inbox.