Getting out of the military is one of the hardest things military personnel will ever have to do, and the longer they've been in, the more difficult and nerve-racking the process can be. There are many tools available to service members to help with applying for a post-military job and how to land it, but there aren't many that help us envision what having that job might actually be like.
The quality of that first job, the company you work for and the workplace environment can all take a huge toll on a veteran's mental health and quality of life. We live in an age where underemployment – holding a job that doesn't pay enough or use critical skills – is a much bigger issue than unemployment, and underemployment can be just as harmful.
Read: How Veterans Can Tell If They're Underemployed
Brittinay Lenhart is an Air Force veteran and Work Culture Consultant who knows what it's like to leave the military and to leave a civilian job because it affected her quality of life. Today, she helps companies create employee-focused, high-quality onboarding plans and surveys as well as crafting mission, vision and values statements.
Lenhart spoke to Military.com about some helpful tips for finding a post-military job that serves veterans' career goals while contributing to their overall quality of life and post-military success.
1. Set yourself up for success while you're still in.
Lenhart admits she's not the poster child for what to do while separating from the military, but makes the lessons she learned from those mistakes the focal point of her transition advice. It can be the difference maker for long-term success.
"The biggest part [of getting out of the military] is what you've done for yourself while you were in," she says. "While you're in, you have all these benefits and you should use them. Get certain degrees and certifications and know you have value on the outside."
2. Find a company that aligns with your values.
Lenhart believes everyone, veterans and civilians alike, needs to find a company whose core values align with their own. For veterans who had the core values of their specific branch of service instilled in them from Day One, it can be doubly important.
"Military veterans should remember how serious that we take those while we're in the military," she says. "No one should just sit there, looking for a high-salary job or a secure job. If you hate the culture, you'll hate the job -- a really big piece. I work with companies to establish their mission, vision and values because that's how they build healthy work culture "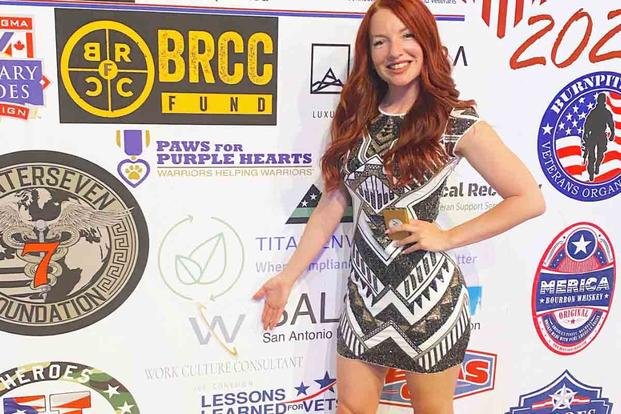 3. Your military rank or role doesn't define you.
Whether you were enlisted or an officer, that doesn't matter in the civilian world. Veterans are programmed in the military to work hard toward a common goal, often for little money or recognition. It's a kind of programming that can be detrimental or downright harmful to our civilian lives.
"It's not a negative thing, but we were indoctrinated in the military to work a certain way," Lenhart says. "That way doesn't necessarily work well with corporate and civilian life anymore. Veterans need to deprogram, especially on the enlisted side. Just because you left the military at a certain rank doesn't mean you can't be a whole lot more."
4. Know what drives you.
Knowing what kind of employee you are is a key piece of finding a company that fits your post-military life. Startups, for example, are often run on tight budgets and ask for a lot from their employees, in terms of time and talent. This environment is great for someone who can wear many hats and work long or erratic hours. Other, more established companies offer the stability of going to work during set hours to do a set function.
"You can't just look into any company. Transitioning people need to be really cognizant of what type of business they want to work for," says Lenhart. "Risk takers are going to be more comfortable in a startup space. People looking for security are not going to thrive there."
5. Personal brand is bigger than you think.
Individuals can brand themselves just like the way products and companies do. An individual's personal brand is how they are perceived by those they've never met. People may talk down about it, Lenhart says, but personal branding is huge. That's why LinkedIn has become the force it is.
"Many people, even those who currently do corporate work, still come and posture themselves in a good way on social media, especially LinkedIn," she says. "It helps build a reputation, and when you do want to hop somewhere else, you have established this reputation; this brand in a field or industry. People get jobs and headhunters find talent this way."
-- Blake Stilwell can be reached at blake.stilwell@military.com. He can also be found on Twitter @blakestilwell or on Facebook.
Want to Know More About Veteran Jobs?
Be sure to get the latest news about post-military careers as well as critical info about veteran jobs and all the benefits of service. Subscribe to Military.com and receive customized updates delivered straight to your inbox.