Oh, my God. It's happening! Everybody stay calm. Everybody stay calm!
Netflix set Friday, May 29, as the release date for its new "Space Force" workplace comedy and released new photos from the show on Twitter and Facebook.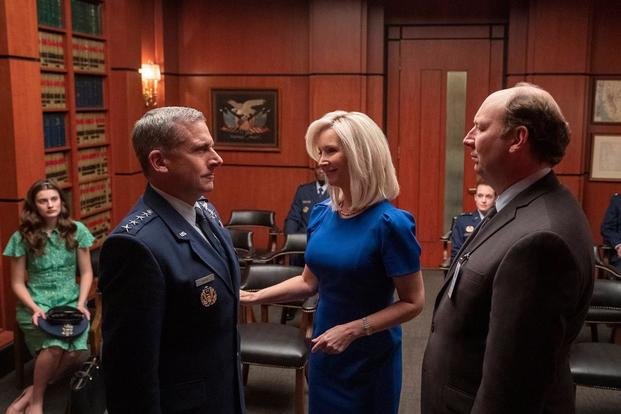 Almost as soon as President Donald Trump announced the formation of the real-life Space Force, Netflix declared that Steve Carrell and Greg Daniels, the duo who brought us "The Office," would be creating a show about it.
The streaming service has been teasing the show since tweeting a production photo in October.
"The Office" has become Netflix's most-watched show, but it will soon leave the platform for NBCUniversal's own planned streaming service. It only makes sense for Netflix to create a new show to (hopefully) replace it. We're all just lucky it's about the creation of the sixth branch of the military.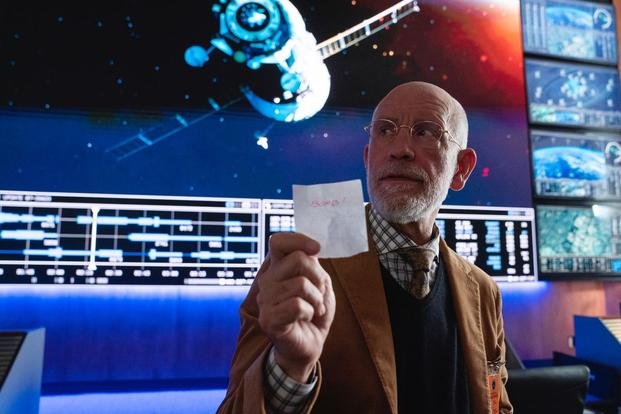 "Space Force" will star Carrell as Space Force Gen. Mark R. Naird, John Malkovich as Science Adviser Dr. Adrian Mallory and Ben Schwartz as media consultant F. Tony Scarapiducci. The photos released by Netflix on Wednesday also reveal "Friends" star Lisa Kudrow and "Veep" alum Dan Bakkedahl.
It's not clear whether the black-on-black Air Force-based uniform worn by Carrell in the photos has been considered for the actual Space Force uniform. In his official photo, real-life Space Force commander Gen. John Raymond wears plain ol' Air Force blues.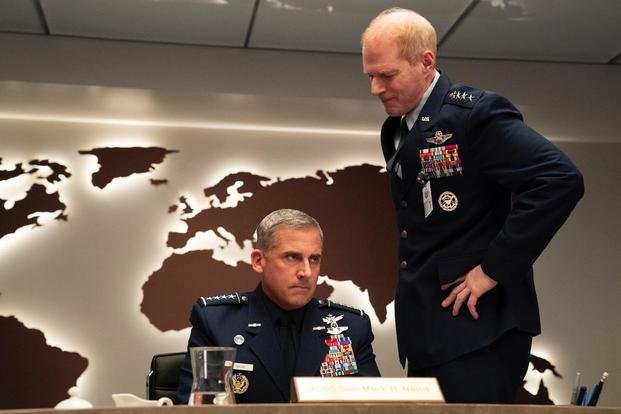 The show is about an accomplished pilot and Air Force officer who always wanted to be in command of the entire service. Instead, the four-star Naird gets command of the newly created Space Force.
He and his wife Maggie (Kudrow) move their family to a base in Colorado, where he is tasked by the White House to get American boots on the moon to achieve "total space dominance."
Joining Carrell, Malkovich, Schwartz and Kudrow are Diana Silvers, Tawny Newsome, Jimmy O. Yang, Noah Emmerich, Alex Sparrow and Don Lake.
-- Blake Stilwell can be reached at blake.stilwell@military.com.
Keep Up With the Best in Military Entertainment
Whether you're looking for news and entertainment, thinking of joining the military or keeping up with military life and benefits, Military.com has you covered. Subscribe to the Military.com newsletter to have military news, updates and resources delivered straight to your inbox.