"Parasite" shocked Hollywood at the 92nd Academy Awards with wins for Best Picture, Best Director, Best Original Screenplay and Best International Feature, denying "1917" the big night that results from earlier awards shows had suggested for the World War I drama.
If it's any consolation for our readers, viewers were spared the trauma of seeing Jane Fonda give the Best Picture trophy to a war movie. And it's not like some of us didn't see the possibility that "Parasite" would have a big night.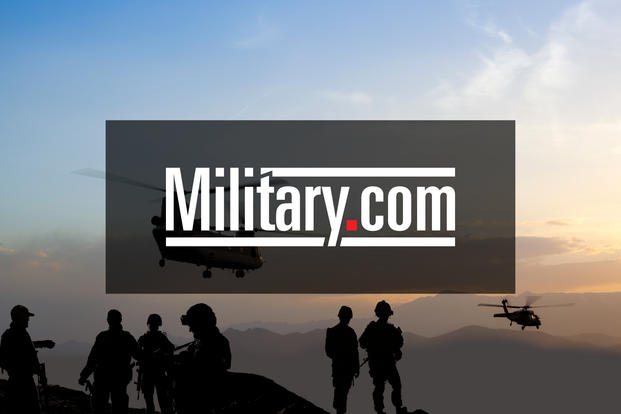 "1917" was limited to three wins in the technical categories, including another Best Cinematography award for the legendary cameraman Roger Deakins, Best Visual Effects and Best Sound Mixing.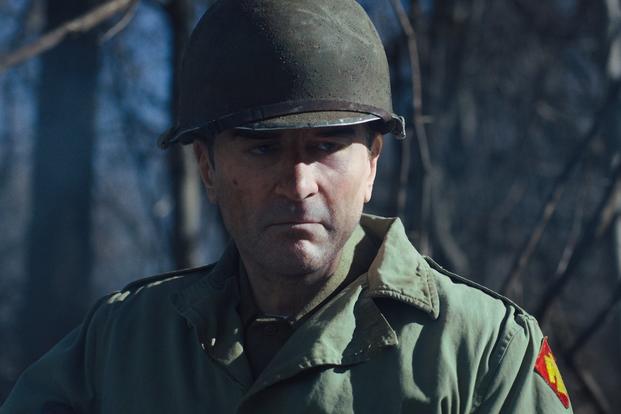 "The Irishman," Martin Scorsese's elegy for the World War II veteran who claimed to have taken out Jimmy Hoffa, was completely shut out after receiving ten nominations, a sure sign that Academy voters still don't want to give the big prizes to a Netflix movie.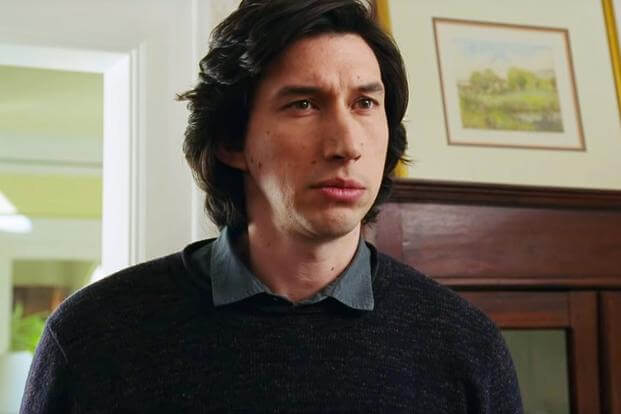 Fellow Netflix movie "Marriage Story," which earned a Best Actor nomination for Marine Corps veteran Adam Driver, gained a Best Supporting Actress win for Laura Dern but was otherwise shut out.
Brad Pitt won the Best Supporting Actor award for his portrayal of troubled World War II hero Cliff Booth in Quentin Tarantino's "Once Upon a Time...in Hollywood." Tarantino claims he's going to retire after his next movie and the most influential filmmaker of his generation still hasn't won a Best Picture or Best Director trophy.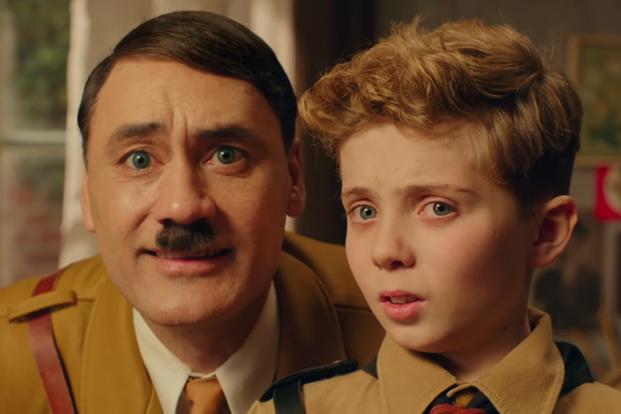 Director and screenwriter Taika Watiti won the Best Adapted Screenplay award for his WWII satire "JoJo Rabbit," a war movie told through the eyes of a 10-year-old boy who aspires to be a Nazi and has Adolph Hitler (played by the director) as his imaginary friend.
"Ford v. Ferrari" came on strong with Oscars for "Best Film Editing" and "Best Sound Editing." The true-life tale of the two men tasked with winning the fabled 24 Hours of Le Mans automobile race in the mid-'60s, the movie would have been an Oscar favorite back in that decade because it's exactly the kind of old-fashioned epic that used to win all the time.
Not surprisingly, the iconoclastic legends who inspired the two lead characters were World War II veterans. American automobile designer Carroll Shelby (played by Matt Damon in the movie) served in the U.S. Army Air Corps as a flight instructor and test pilot , working with the AT-11 Kansan and Curtiss AT-9 Jeep. Driver Ken Miles (Christian Bale) served in the British Army for six years and was a tank commander who landed at Normandy.
The story is not hard to follow. After they try and fail to buy the Ferrari company, Ford executives think they can capture and impress young buyers by winning the world's most fabled car race. They sign up Shelby by promising him carte blanche and he, in turn, lures Miles onto his team with the same promises.
The Ford suits don't even understand that they were lying when they made the promises, and the movie is about our heroes' struggles to put a winner on the track. This is one story where victory does not come without strings and the movie isn't exactly "Rocky" at the end.
Everything feels luxe in the movie and it looks more expensive than its reported $98-million budget. There's an outstanding soundtrack of '60s rock music, an excellent score from Marco Beltrami and Buck Sanders and beautiful cinematography from Phedon Papamichael.
At two-and-a-half hours, the movie seems a bit long and there's probably 10-20 minutes that wouldn't be missed if cut, something that makes the Best Film Editing award kind of a surprise. In a year that produced editing master classes like "Uncut Gems," alligator/hurricane horror movie "Crawl" and "Joker," it's hard to figure why "Ford v. Ferrari" won this one.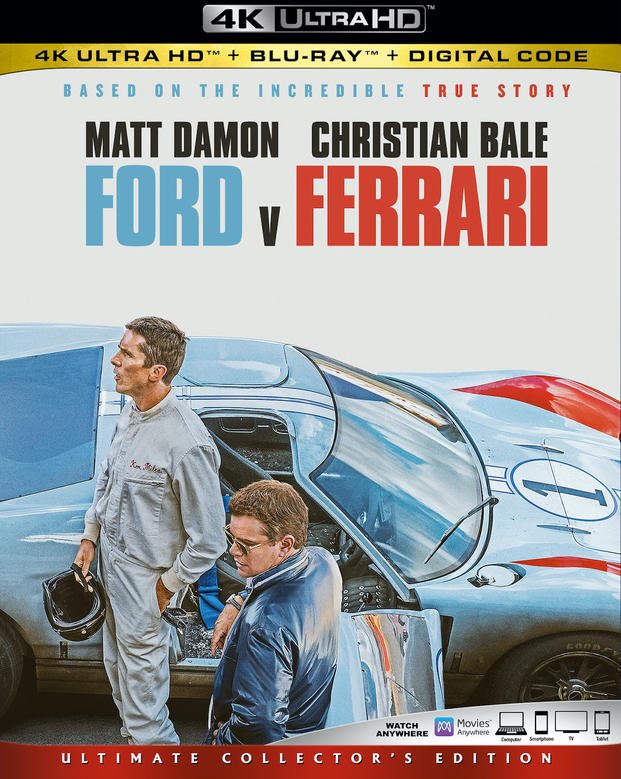 That doesn't mean "Ford v Ferrari" (out this week on 4K UHD, Blu-ray, DVD and Digital) isn't worth your time. Both Damon and Bale give their best movie-star performances and there's an outstanding supporting cast that features Catrionia Balfe, Ray McKinnon, Tracy Letts, Jon Bernthal and Josh Lucas.
Director James Mangold has been up front about the fact that he came to the project without a lot of knowledge about automobile racing and that means the movie focuses on what excites him about the process and actual racing. That certainly makes for an exciting movie but it's also inspired a few hardcore racing aficianados to complain about the details.
This, of course, is an issue familiar to all of our readers who can't watch war movies because no one ever gets anything right. So take this as a trigger alert, but if you're not going to be distracted by details, "Ford v Ferrari" features some incredibly exciting racing sequences. Or maybe you don't know much about automobiles but want to boycott out of solidarity because you can't stand military movies that botch the details. That's your business and good luck with those anger issues.
It's great to see Bale having so much fun and doing a movie where he speaks in something close to his actual real-life accent. He really does find joy in the driving scenes, giving a real sense of a man who's been lucky enough to pursue his passion. Miles was a true racing legend who deserved better than his real-life fate.
You'll have to watch the movie to learn exactly what that fate might be (no Wikipedia cheating because it's worth the wait). Following his classic western take on the superhero movie with "Logan," James Mangold is a becoming a master of the Old Hollywood moviemaking. Since Disney has pretty much shut down the studio since closing its purchase last year, "Ford v Ferrari" is likely the last action movie aimed at adults we'll see from 20th Century Fox.
Of course, who won and didn't win the Oscars has very little to do with which movies are going to be remembered over the decades. When's the last time you watched the movie that beat "Saving Private Ryan" for Best Picture? Do you even remember what it was? And, don't forget: "Full Metal Jacket" wasn't even nominated for the award. Celebrate the winners you like and keep watching what you love until we crank up the awards circuit again next fall.