With his 1991 movie "Boyz N the Hood," 24-year-old director John Singleton was both the first African American to earn a Best Director Oscar nomination and he was (and remains) the youngest-ever nominee in the category. The movie has just been remastered and reissued on 4K UHD less than a year after Singleton's death from a stroke at age 51.
The movie highlights its young stars (Cuba Gooding, Jr., Ice Cube and Morris Chestnut in their first big roles) but the heart of the story is Furious Styles, a Vietnam vet and single parent played by a 30-year-old Laurence Fishburne in his breakthrough role.
Singleton was a production assistant on the kids' show "PeeWee's Playhouse" when Fishburne was scraping by playing Cowboy Curtis on Saturday morning TV and taking guest spots on network TV shows. It had been more than a decade since the teenage Fishburne played Tyrone 'Clean' Miller in "Apocalypse Now."
Singleton gave him the shot that launched a career that's included roles as Morpheus in the "The Matrix" movies, the lead on three seasons of "CSI," the Bowery King in two "John Wick" movies, the Rev. Richard Mueller in the Vietnam veteran movie "Last Flag Flying," an Oscar nomination for playing Ike Turner in "What's Love Got to Do with It," the villain in "Ant-Man and the Wasp" and a long run as Pops on "Black-ish." That's one hell of a run, and his performance in "Boyz N the Hood" is what established his talent.
Styles is a man who builds his own business in South Central Los Angeles, preaches economic empowerment in Compton (to a crowd that includes Whitman Mayo, who played Grady on "Sanford and Son") and tells his son there's no place for a black man in the U.S. Army. While his son's friends meet terrible fates, Furious' son Tre survives the neighborhood and heads off to Atlanta for college.
Gooding (who plays Tre) was twenty-three, just six years younger than the man who played his dad (who was supposed to have fathered him at 17). Still, Fishburne could already project the gravity that's just grown more powerful over the decades.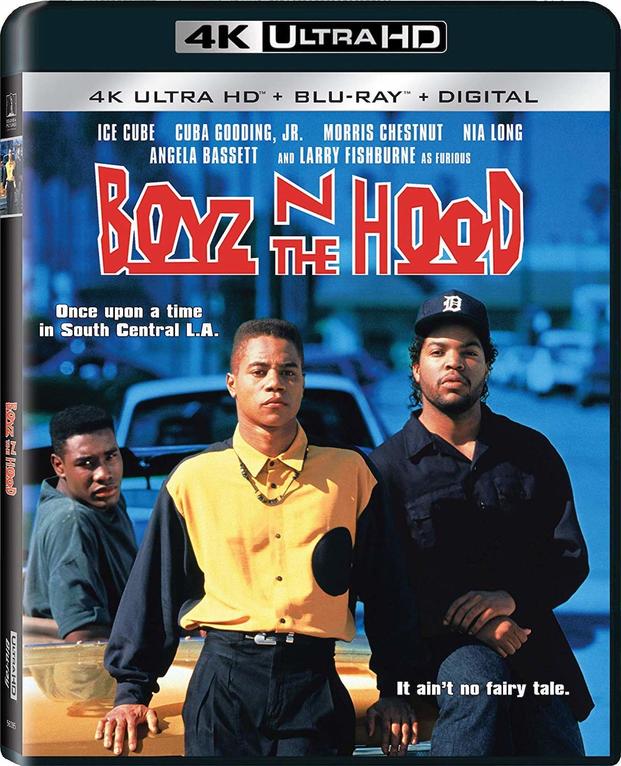 With all the controversy surrounding N.W.A, it's hard to imagine that the studio didn't know the baggage that came with casting Ice Cube in his first movie role. When American moralists were flipping out over rap records in 1989, no one could've predicted that Cube would become a beloved brand in family entertainment and that Snoop Dogg would be selling breakfast sandwiches for Dunkin'.
The reissue comes with a new tribute to Singleton, and the new print looks spectacular, better on now a TV than it did at the multiplex in 1991. The film is a tribute to parents who raise their kids well in tough circumstances and a portrait of a man who came home from the war to a life of strength, principles and success.