The 92nd Annual Academy Awards will take place on Sunday, Feb. 9, in Hollywood, and there's every indication that it's going to be a near-sweep for World War I drama "1917."
In fact, let's say it'll be one of the biggest upsets in Oscar history if the movie doesn't take home the Best Picture statue.
"1917" won seven trophies at the BAFTA awards (the U.K.'s equivalent of the Oscars), including best film, best British film, best director for Sam Mendes, best cinematography for Roger Deakins, production design, sound and special visual effects. Some awards watchers might try to point out that the BAFTA best picture hasn't won the Oscar in the last five years, but there's a lot of other evidence to suggest "1917" will break that streak.
"1917" previously won the Golden Globe for Best Picture -- Drama, the Producers' Guild award for Best Picture, the AFI Award for Movie of the Year and a slew of awards from critics groups.
Related: Will '1917' Make Americans Care About the Great War?
"The Irishman" and "Once Upon a Time … in Hollywood," two movies that feature World War II veterans as key characters, were the early favorites last fall, but they've failed to win many of the awards that seemed destined to come their way.
The exception is Brad Pitt's performance as Cliff Booth in "Once Upon a Time … in Hollywood," a role that now seems a lock to win Pitt his first Oscar for an acting performance. Booth is a WWII veteran who's scraping together a living as a Hollywood stuntman and personal assistant to Rick Dalton, a fading star played by Leonardo DiCaprio.
Related: Cliff Booth, the WWII Hero Who Should Have Changed History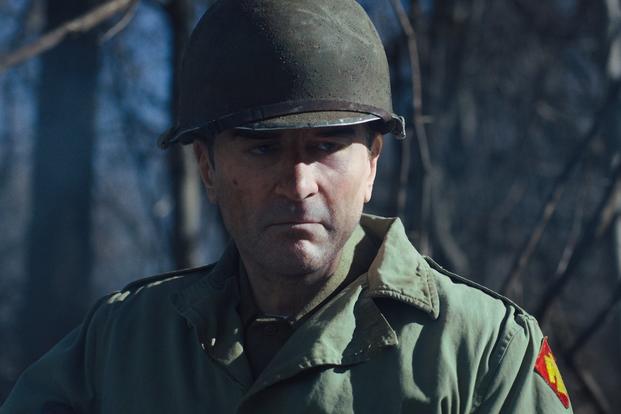 Robert De Niro wasn't even nominated for his performance as Frank Sheeran in "The Irishman." He plays a WWII veteran whose trauma from his service in Italy plays a big role in his career as a Mafia hitman.
Related: 'The Irishman' -- A Lonely World War II Vet Searches for Redemption
And, yet, there's a dark horse here. The Academy doesn't just use a one-vote-per-person scheme for the Best Picture award. Voters rank the movies in order of preference. With nine movies nominated for the award, the odds of one film winning on the first ballot are incredibly low.
After the first round of voting, the tabulators take the movie with the lowest number of #1 votes and cut it from the race. They take the #2 votes from those ballots and distribute them among the remaining movies. That process continues until one movie has more than 50% of the vote.
A movie that leads after the first round can fade fast if the other voters don't like it at all. This process is likely to yield a winner that's acceptable to the most people in the Academy instead of one that inspires deep and divisive passions.
So what happens if a large group of voters don't really like "1917" all that much? "Parasite" seems to be waiting in the wings.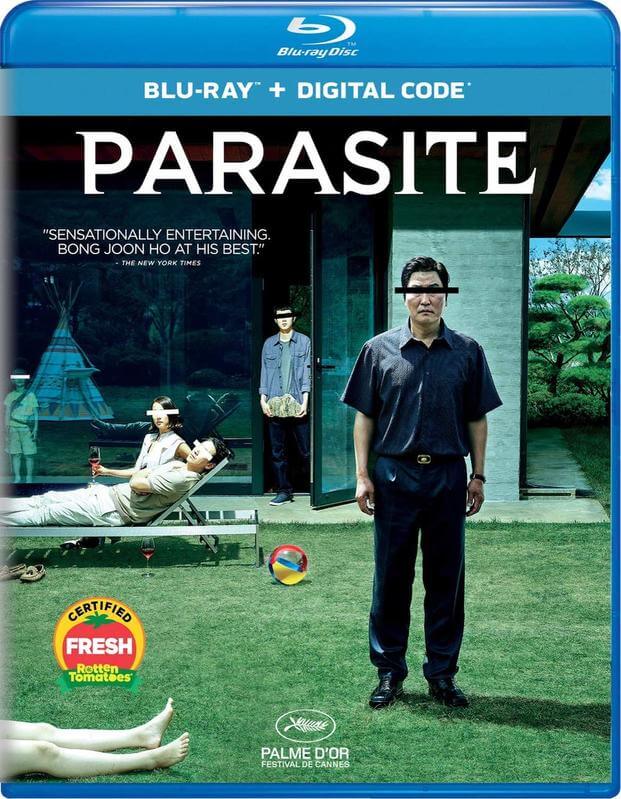 "Parasite" (out now on Blu-ray, DVD and Digital) is the latest from South Korean director Bong Joon-ho. Write it down as a lock for Best Foreign Language Film in your Oscar pool. It's a lock.
Bong directed the English-langague sci-fi classic "Snowpiercer" (soon to be the source for a TV series on TNT) and the beloved Netflix movie "Okja." "Parasite" is his return to Korean-language filmmaking, but he's a guy with a lot of friends in Hollywood.
"Parasite" is the story of a struggling family who, through a series of minor deceptions, insinuates itself as the staff of a wealthy family. In this story, the rich are self-involved and naive, and the masses are desperate and cagey.
Lies almost always have consequences (at least in the movies, if not in real life), and the cover stories they're using just aren't sustainable. When the truth starts to come out, things get really dicey for everyone involved.
"Parasite" features both comic satire and a few elements from Bong's horror movie roots. It's a wicked smart movie with first-rate production values.
A foreign-language movie has never won Best Picture at the Oscars, so a "Parasite" win would be a massive shock. Still, the cast won Outstanding Performance by a Cast in a Motion Picture at the Screen Actors Guild Awards ("1917" wasn't nominated), and there's a real love for the movie in the film community.
Check back with us next week to see how these predictions turn out. Please remember that they're coming from someone who would've awarded Best Picture to "Uncut Gems" and "John Wick: Chapter 3 -- Parabellum" in a tie, so maybe I'm not exactly your most typical representative of the movie community. 
Still, "1917" is a fine military movie, one of the best we've seen from Hollywood in a long time and one that goes a long way to teaching the civilian public about the sacrifices of war. It'll make a fine Best Picture.