John Rambo is one of our greatest movie icons. Over nearly four decades, Sylvester Stallone's second greatest character has defined a particular kind of relentless manhood and represented a pressure release for the pent-up frustration of the Vietnam era.
The Rambo saga comes to a close with the home video release of "Rambo: Last Blood" (out now on 4K UHD, Blu-ray, DVD and Digital). John Rambo has taken over his late father's horse ranch in Arizona and is giving the quiet life a shot.
Unfortunately, his friend Maria's daughter Gizelle goes to Mexico in search of her father and gets kidnapped by a drug cartel. Rambo suits up one more time and crosses the border to rescue her.
This is a moment where we stop and give recognition to our brothers and sisters who enforce our borders. Drug wars have been raging for decades in Mexico and somehow that indiscriminate violence hasn't spilled over to the streets of El Paso or San Diego.
Rambo takes on the cartels with tragic consequences. After a series of skirmishes in Mexico, the bad guys eventually cross the border for a final showdown at the ranch. You can guess who comes out on top.
The John Rambo of "Last Blood" would be unrecognizable to the sensitive, troubled Vietnam veteran who dies at the end of David Morell's 1972 novel, or tortured hero who barely survives director Ted Kotcheff's 1982 movie.
Related: 'Rambo' Creator David Morrell Uses Life Events, Imagination to Craft Stories
Of course, it was 1985's "Rambo: First Blood Part II" that made Rambo an icon. Stuck in prison after the first movie, Rambo is recruited ("Dirty Dozen"-style) by Colonel Samuel Troutman (Richard Crenna) to locate missing POWs in Vietnam.
Rambo instead reignites the Vietnam War and single-handedly rights the wrongs of the 60s. It's a great action picture and a perfect Reagan-era rewrite of history. Rambo made America great again. The picture was a worldwide smash and gave Sly another iconic character to go along with Rocky.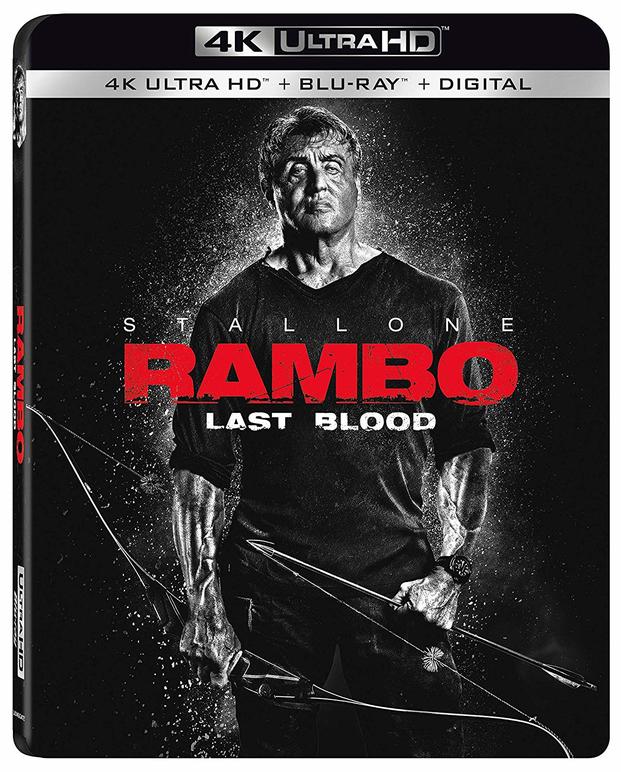 When Stallone stars in the "Expendables" or "Escape Plan" movies these days, there's an undercurrent of humor that slyly acknowledges that a guy in his seventies is still making action pictures. But Rambo doesn't come with any jokes. You've got to buy him as a Man With Grievances Seeking Justice or the movie just won't work.
All five Rambo movies are now available on 4K UHD. The first two are essential. 1988's "Rambo III" somehow foretold our war in Afghanistan and 2008's "Rambo" tried to recapture the second movie's mojo by replacing POWs in Vietnam with Christian missionaries in Burma. "Rambo: Last Blood" seems to close the book on the character, leaving him a man haunted by the cost of his service.
Keep Up With the Best in Military Entertainment
Whether you're looking for news and entertainment, thinking of joining the military or keeping up with military life and benefits, Military.com has you covered. Subscribe to the Military.com newsletter to have military news, updates and resources delivered straight to your inbox.