"Catch-22," the new television series based on Joseph Heller's classic World War II novel, is now available on DVD with a ton of bonus material. The show originally aired on Hulu and there's a huge audience for this show that probably doesn't match the service's "Handmaid's Tale" demographic.
We've got an exclusive clip from the DVD release in which Christopher Abbott (who stars as the iconic lead character Yossarian) and co-creator Luke Davies talk about just how brutal the experience of flying a B-25 actually was for the real flight crews and how they tried to recreate that experience for the actors.
Press coverage of the program has emphasized the producer role taken by series co-star and director George Clooney, but the project is really the work of writers and producers Davies and David Michôd. Davies was Oscar-nominated for his screenplay for the 2015 movie "Lion" and Michôd is best known for writing and directing the Afghanistan war satire "War Machine" with Brad Pitt and the Australian movie "Animal Kingdom" that inspired the TNT series of the same name. He also wrote and directed "The King," the excellent new Netflix movie about Henry V of England.
RELATED: 'War Machine': Controversy in Afghanistan, With Jokes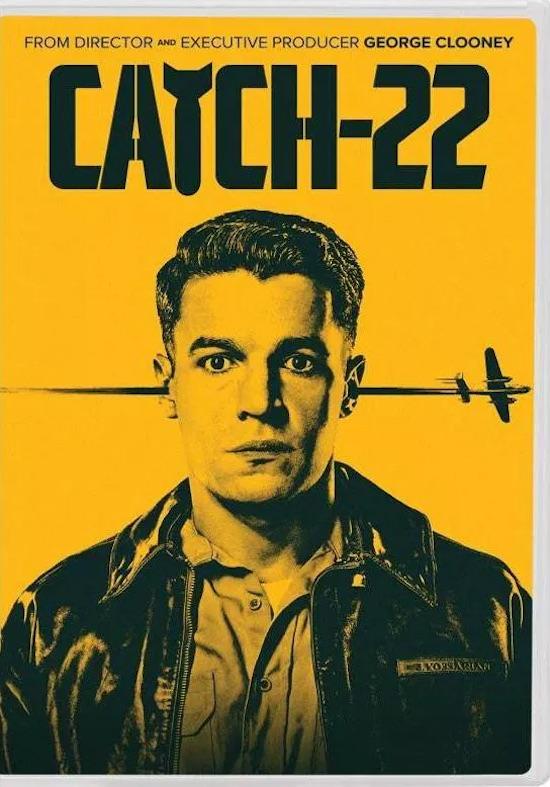 If you haven't read the novel or seen the 1970 movie directed by Mike Nichols, "Catch-22" follows the military career of Yossarian, a bombardier willing to go to any length to avoid dying in combat. Joseph Heller's novel popularized the Catch-22 doctrine, which states that if you fly your missions, you're crazy, and don't have to fly them; all you have to do is ask. But if you know to ask not to fly, that means you're sane, and then you still have to fly them.
The DVD release includes all six episodes from the limited series, plus over 60 minutes of exclusive bonus material that includes a three-part, behind-the-scenes featurette entitled "The Cogs of War," 13 deleted scenes and outtakes from every episode.