One of the best scenes in the hit summer action picture "Angel Has Fallen" is the drone attack on the president that sets the plot in motion and creates a life- and career-threatening crisis for our hero, Gerard Butler's secret service agent Mike Banning.
The movie is out now on Digital HD and coming to 4K Ultra HD Combo Pack, Blu-ray Combo Pack, and DVD on November 26 .
This time, Mike gets caught up in a conspiracy and feels like his usual set of skills won't necessarily solve the problem. The movie's assassination attempt features a swarm of weaponized drones powered by artificial intelligence.
It's a weapon that doesn't yet exist (as far as we know), but the movie's production team thinks it's possible based on the current technology. We've got a background clip from the home video release special features.
Director Ric Roman Waugh spoke to us earlier this year about how he wanted Mike Banning to evolve in the new movie and how he wanted Mike's veteran background to inform the character's decisions.
RELATED: How Director Ric Roman Waugh Brought Veteran Issues to 'Angel Has Fallen'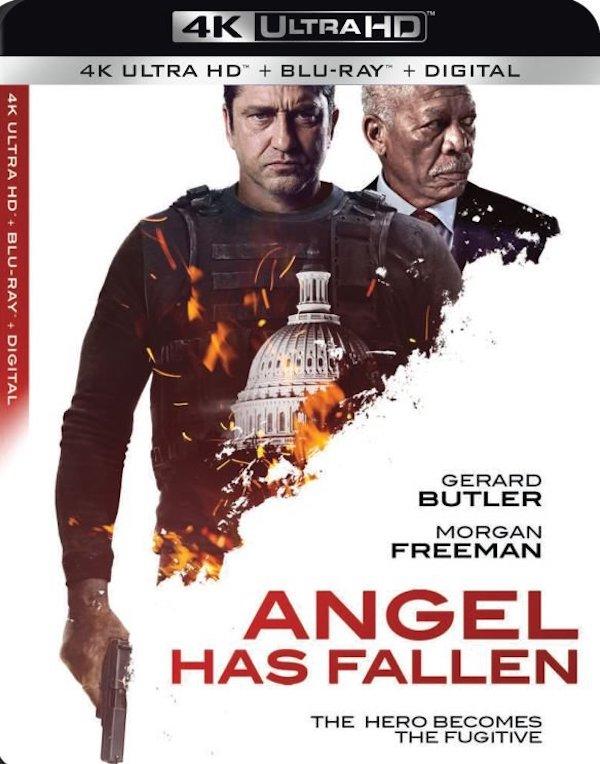 We might have seen the last of Mike Banning with "Angel Has Fallen," since the actors and producers talked a lot about a trilogy when the new movie was first released. And yet, "Olympus Has Fallen," "London Has Fallen" and "Angel Has Fallen" have all defied critics to build a loyal Mike Banning following around the globe. Let's hope Gerard Butler finds a good story and gives Mike another go.