Pharmacy visits could be just another thing the robots are taking over.
Express Scripts, Tricare's pharmacy contractor, is fielding prescription drug pick-up kiosks at several of its network retail pharmacies in Arizona, with 15 locations in Arizona and Illinois by the end of the year.
That means if Tricare gives the OK, beneficiaries who use those retail locations will have a chance to use the kiosks, too.
The MedCenter kiosks fielded by MedAvail are designed to cut down on wait time. They are even available when the physical pharmacy is closed using a connection to a 24/7 pharmacist service that remotely oversees the dispensing, medical history review, allergy concerns, patient counseling and potential interactions with other drugs taken by the patient.
The kiosks won't dispense all drug types, though, officials noted to the Military Officers Association of America (MOAA). Drugs like methadone, OxyContin and morphine will still need to be picked-up from an in-person pharmacist as will drugs that require cold storage.
Related: These Tricare pharmacy fees kicked-in Feb. 1, 2018.
Express Scripts showed off the technology at a recent military and veteran service organization sit down at their headquarters.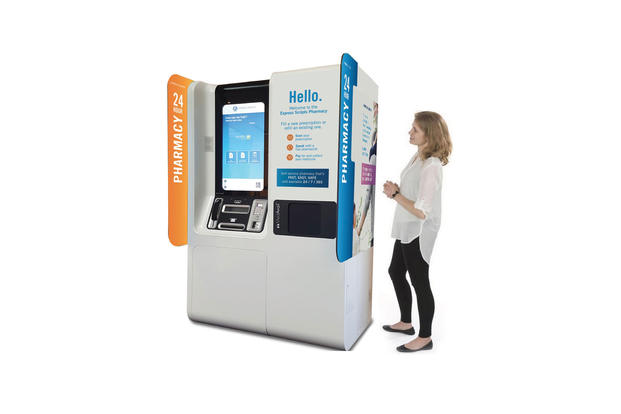 While the Express Scripts and MedAvail partnership isn't specific to Tricare, officials there told us, the kiosks could eventually be approved by Tricare for use and spread to enough pharmacies that Tricare users will be impacted.
A previous version of this post mischaracterized Tricare user's kiosk access. The system hasn't yet been approved by the Defense Health Agency, Express Scripts now says.