When Derek Abbey returned from a tour in Iraq in 2007, he put one set of bags down and picked up another. The active-duty Marine was right back out the door.
This time, he was off to the island of Palau. He wasn't going with the Marine Corps, but he was out to find another Marine who had been missing since World War II. Abbey was volunteering to recover the missing from a war that had ended 63 years before.
"To me, it was the right thing to do," Abbey said. "I have a personal mission statement in my life, and it doesn't start or end with being a military member, and that's to have a positive impact on those around me throughout my life. ... Somebody offered me the opportunity to do this, and I refused to pass it up."
For more than 15 years, Abbey has been part of Project Recover, an international nonprofit that uses the latest in science and technology, along with archival research, to find and repatriate the remains of fallen American troops.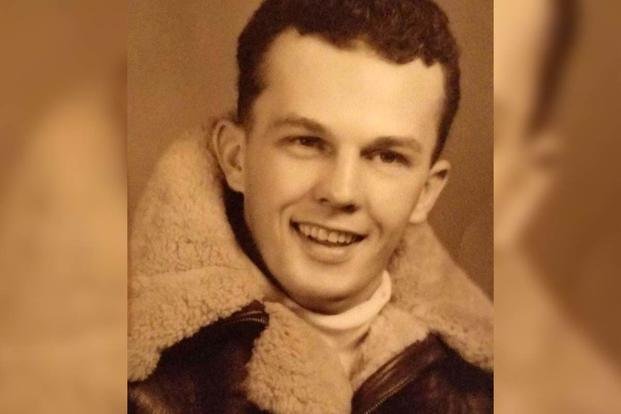 Abbey began his time in Project Recover as a volunteer, using his leave from the Corps to help locate troops who are missing in action. On his first field mission as a volunteer in Palau in 2007, he actually helped recover the remains of a Marine from his very first squadron in the Corps, Marine Fighter Attack Squadron 121.
Project Recover began its life after founder Pat Scannon went to Palau to look for a Japanese ship sunk by President George H.W. Bush during World War II. Scannon was sent to Japan in 1993 to prove the ship had been armed. According to the Project Recover website, he finished his work early and stayed on the island. What he saw next changed everything.
His local guides took him to the sunken remains of a B-24 Liberator bomber, but could provide no information about the plane, who flew it or how it ended up in its watery grave. Project Recover (then called The BentProp Project) was born. Scannon was determined to recover not just this plane, but the hundreds of other planes like it, along with the remains of thousands of people who, along with their stories, might otherwise be lost to history.
Fast-forward to 2004, when Abbey first decided to volunteer with the organization. WIthin three years, he was spending all his leave to visit Palau and assist in the searches for America's fallen.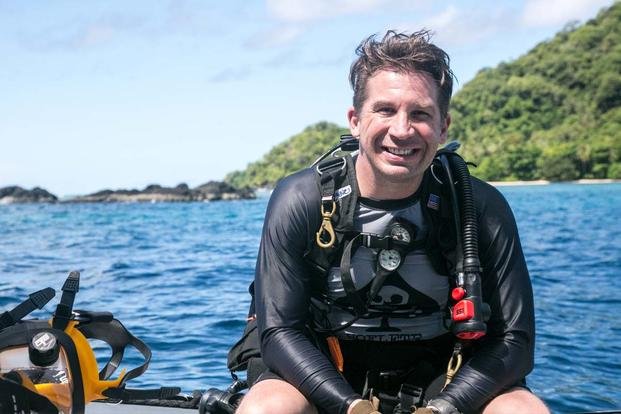 "When I first started this, I wasn't even sure how I could contribute. I thought I would be doing the grunt work," Abbey said. "I never fathomed we would be doing this all over the world, providing answers to all these families."
After 23 years in the Corps, first as an enlisted Marine and then becoming an officer, Abbey retired from the service in 2014. But his work with Project Recover never stopped. He's missed only one opportunity for field work since his first trip to Palau -- when he was deployed to Afghanistan.
"Once I witnessed the impact this has on the family members, there was just no turning back," he said.
Since those early days, the project has expanded beyond Palau to a worldwide mission in 18 different countries. Project Recover has also garnered partners like the Scripps Institute of Oceanography, the University of Delaware and the Defense POW/MIA Accounting Agency, increasing their ability and the scale of their work.
In 2019, Abbey became president and CEO of the organization.
Project Recover not only researches and identifies sites where American remains might be, it now also has the ability to recover those remains. The Defense Department will still be doing the DNA lab work to identify those recovered remains.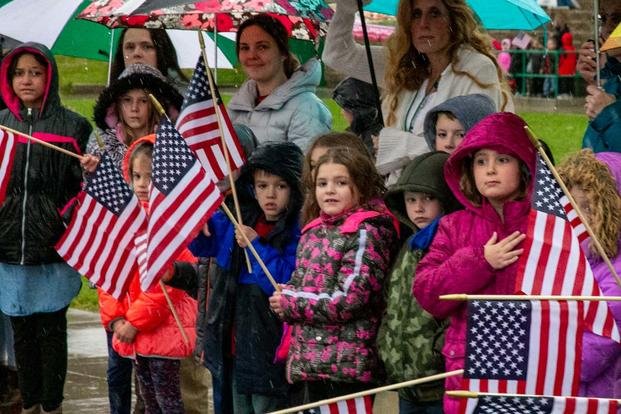 So close to the 75th anniversary of the end of World War II, Abbey said the mission of Project Recover is more important than ever.
"We work across all eras, from World War II to Desert Storm, but the roots of our organization started in Palau," Abbey said. "There was a significant amount of fighting taking place there. World War II is also significant because of the sheer number of losses."
Abbey says there are 82,000 Americans in uniform missing in the world today. Around 7,000 of those are from the Korean War, with another 1,600 missing from Vietnam and Southeast Asia. A staggering 72,000 are missing from World War II.
"The Department of Defense has done a lot of work in Southeast Asia, and they still do. And while we're still in that area, we focus on World War II and other places around the world," he said.
To date, Project Recover has located 51 American aircraft, repatriated 13 Americans and has 87 Americans still awaiting recovery, along with an additional 70 Americans who were designated "Lost at Sea" as part of the USS Abner Read loss.
Project Recover is also asking for your help. As with any nonprofit with a mission on that scale, donations are always needed and appreciated. But the group also needs information.
If your family has a long-lost loved one who went missing in action -- in any conflict, but especially World War II -- you can contact Project Recover anytime through the contact form on the About page of its website. The group might be actively looking for your missing family member. And you may hold the key to finding them.
"All these MIA families -- that's hundreds of thousands of people across the nation -- have these grieving processes that haven't been completed," Abbey said. "We as a nation made a promise to the men and women who wear our nation's cloth that if they fall in battle we will do everything we can to return them. We as a nation make that promise and, when we return a service member, we get to keep that promise."
To learn more about Project Recover or to donate, volunteer or contact it, visit ProjectRecover.org.
-- Blake Stilwell can be reached at blake.stilwell@military.com. He can also be found on Twitter @blakestilwell or on Facebook.
Want to Learn More About Military Life?
Whether you're thinking of joining the military, looking for post-military careers or keeping up with military life and benefits, Military.com has you covered. Subscribe to Military.com to have military news, updates and resources delivered directly to your inbox.