Lt. Gen. Lewis "Chesty" Puller was (and still is) the Marine whose career all Marines have since tried to emulate -- or at least live up to. He was the only Marine to receive five Navy Crosses, he fought in some of the Corps' most legendary battles and was a walking badass quote machine.
After serving in Haiti, Nicaragua, World War II and Korea, he retired to his home at 732 Gloucester Rd. in Saluda, Virginia. His legendary status was cemented by years of service, distinguished awards and the undying love of hundreds of thousands of Marines, many who were yet unborn.
Now you can own a little piece of Marine Corps history by purchasing Chesty's old house. It was listed on Realtor.com on May 23, 2022, for the (relatively) low, low price of $415,000.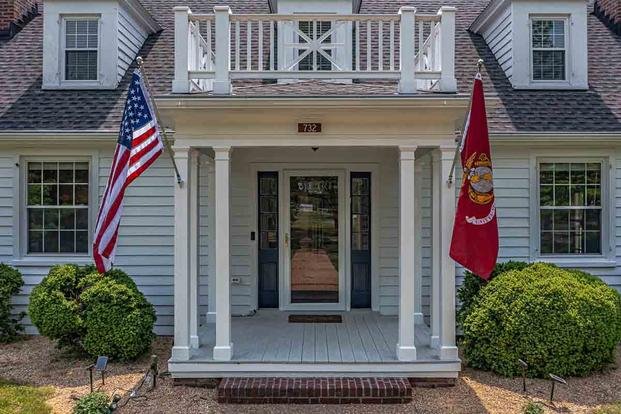 The "Marine's Marine" was born in 1898 in nearby West Point, Virginia, less than 20 miles from his retirement home. He initially wanted to join the Army to fight in the Mexican border wars, but he was too young. By the time he was old enough, he was enrolled in the Virginia Military Institute. Too eager to get into the fighting of World War I, he dropped out and enlisted in the Marine Corps in 1918.
He never got to see the trenches of Europe, but he distinguished himself in Haiti and returned to the United States to begin his career as an officer. He deployed again to Nicaragua where he led countless successful raids and patrols. Puller was then assigned to China, served aboard ships in the Pacific Ocean and trained Marines stateside.
Then, the Japanese fleet attacked Pearl Harbor and the U.S. entered World War II. For many Marines with 23 years in service, it might have marked the end of a career, but Chesty Puller always wanted to "go where the guns are."
Already a highly decorated Marine, he began the war as commander of the 1st Battalion, 7th Marines at what is today Camp Lejeune in North Carolina. Within six months of the attack on Pearl Harbor, Chesty was leading Marines into combat in Samoa.
Puller fought in some of the war's bloodiest island-hopping battles, including Guadalcanal and Peleliu. At Guadalcanal, he commanded Marines at the Battle for Henderson Field. A week later he was seriously wounded in his arms and legs. Since he required surgery, he was relieved of his command, but was back in the field just 10 days later.
The Korean War was no different for Puller. He landed with the 1st Marine Regiment at Incheon, receiving a Silver Star and his second Legion of Merit for his leadership under fire there. Even the Army awarded Puller the Distinguished Service Cross -- and this was all before the Battle of the Chosin Reservoir.
At Chosin, he said one of his most famous lines, one indicative of his personality: "We've been looking for the enemy for some time now. We've finally found him. We're surrounded. That simplifies things." Shortly after that immortal phrase, he pinned on the star of a brigadier general.
He returned to the U.S. in 1951, overseeing the training of Marines until a stroke ended his Marine Corps career in 1955. He retired to his Saluda, Virginia, home, 93 miles from Washington, with the rank of lieutenant general. He died in 1971, and is interred at the Christ Church Parish Cemetery in Saluda, still the most decorated Marine to serve in the Corps.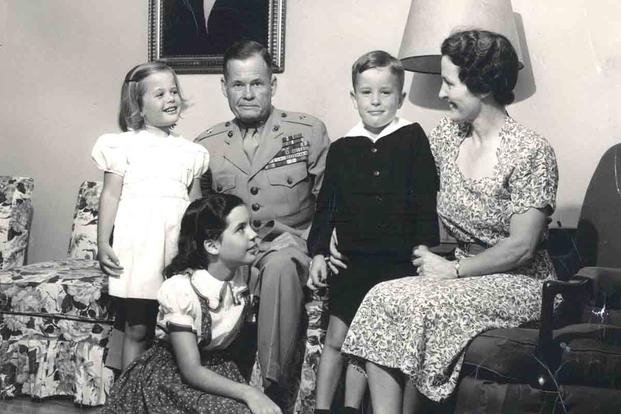 In 2015, the last time the house went on sale, Marines gathered to try to purchase it as a nonprofit organization. They wanted to give Marines past and present a place to gather and feel the camaraderie of service. It ultimately went to a private buyer.
Today, very little has changed about the home since Chesty lived there, save for new stainless steel appliances. Its owners understood its history and kept it looking as it did when its famous occupant owned the home. Since 2015, it received a new roof, gutters and a refurbished crawl space.The hardwood floors have been refinished, and a new coat of gleaming white paint has been applied to the exterior.
If it was good for Chesty Puller, it's good enough for you.
-- Blake Stilwell can be reached at blake.stilwell@military.com. He can also be found on Twitter @blakestilwell or on Facebook.
Want to Learn More About Military Life?
Whether you're thinking of joining the military, looking for post-military careers or keeping up with military life and benefits, Military.com has you covered. Subscribe to Military.com to have military news, updates and resources delivered directly to your inbox.