While looking for a place to start a new artillery training camp in June 1918, Col. Edward P. King stopped in a little town in North Carolina called Fayetteville. He and his partner, an official from the U.S. forestry service, stopped their search.
Why the two men chose the site to establish what was then known as Camp Bragg isn't really known, but it soon became an important fixture in the development of the U.S. military. Today, Fort Bragg is the largest military installation by size in the United States.
Back when King was roaming around looking for a small piece of the U.S. to blow up with artillery trainees, the United States was more of a third-rate military power. The U.S. entry into World War I began to change that.
In 1917, the United States began a military buildup that changed the fortunes of the Triple Entente powers in the Great War raging across Europe. By 1918, American doughboys were headed "over there" by the thousands. The U.S. Army, needing some place to train them, started building new camps all over the country.
In North Carolina alone, three camps were established, Camp Bragg, Camp Greene and Camp Polk. The only requirements were necessary water supplies, good soil, rail transportation and weather that could facilitate a year-round training cycle.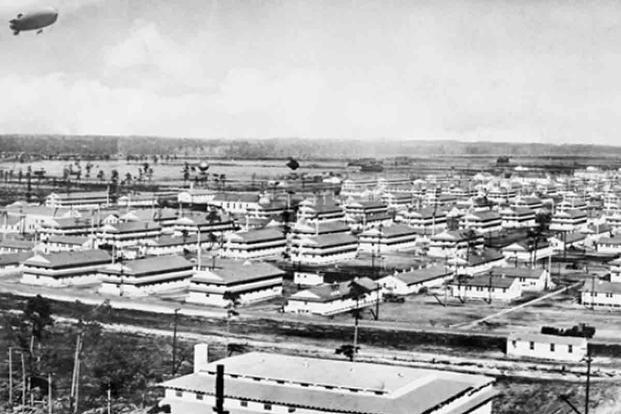 The Army's chief of field artillery, Gen. William J. Snow, dispatched King to find a location that met these requirements, and he didn't care which state it was in. At a time with no freeways, few reliable roads and even fewer maps, King and geologist T. Wayland Vaughan headed south from Washington with a compass.
After stopping for a Coke on their fourth day of travel, the two began looking for a place to rest for a night. A storekeeper directed them to the town of Fayetteville. It was a place King had never even heard of.
The land nearby was a "desolate" area, filled with pine forests and occupied by little more than 1,700 Scottish immigrants. By Sept. 4, 1918, the camp was established. Its founders named it for North Carolina native Gen. Braxton Bragg for his distinguished service in the U.S. war with Mexico, overlooking his Civil War service in the Confederacy.
By the time the camp was up and running in 1919, World War I was over, but the Army, having spent more than $105 million in today's dollars to build it, kept it open. It moved long-range artillery testing assets from Alabama to its new North Carolina home.
Even though the Army began to scale down by a considerable margin, Camp Bragg was only reduced by a third. It became the home of the North Carolina National Guard training center and began running aircraft and balloon detachments to facilitate artillery training. Pope Field was established inside of Camp Bragg to accommodate the new air units.
On Sept. 30, 1922, Camp Bragg became Fort Bragg, a permanent military installation. With its new status, it began to grow rapidly, building the permanent fixtures of any permanent base at the time: brick barracks, officer and enlisted quarters, and paved streets and sidewalks, among many others.
By the time World War II broke out, Fort Bragg was a critical training facility for newly enlisted and drafted recruits, ready to go to war in Europe once more. After the war, Fort Bragg became the permanent home of the 82nd Airborne Division, and in 1951, the XVIII Airborne Corps was reactivated and placed there.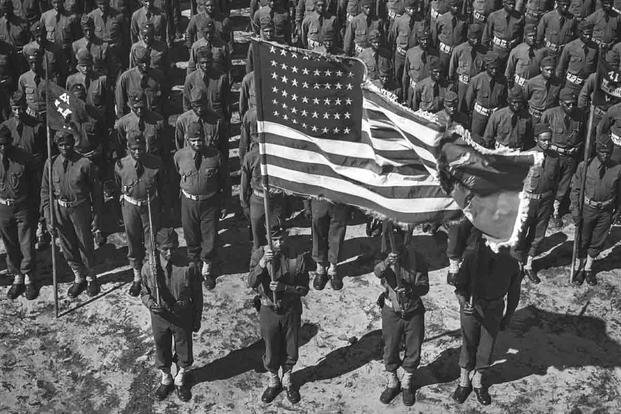 That's how Fort Bragg became the "Home of the Airborne."
Later, the base became home to the Psychological Warfare Center (now U.S. Army Special Operations Command) and U.S. Army Special Forces. Today, the fort is known as "Home of the Airborne and Special Operations" and houses 57,000 service members, 11,000 civilians and 23,000 dependents.
Fort Bragg is not just the largest military installation in the country; it's one of the largest in the world.
-- Blake Stilwell can be reached at blake.stilwell@military.com. He can also be found on Twitter @blakestilwell or on Facebook.
Want to Learn More About Military Life?
Whether you're thinking of joining the military, looking for post-military careers or keeping up with military life and benefits, Military.com has you covered. Subscribe to Military.com to have military news, updates and resources delivered directly to your inbox.