Sure, there's nothing technically "great" about living a life of crime, but if that life became the inspiration for one of the greatest literary villains of all time, it should be considered pretty great. It's also the story of Adam Worth, an enlisted Union veteran of the Civil War who was later dubbed the "Napoleon of the Criminal World" by Scotland Yard.
After being "killed" in the Civil War, Worth began learning his criminal trades, moving from fraud to pickpocketing to outright robbery. When the United States got too hot for the enterprising veteran, he began a new life (of crime) in England, where he formed a criminal network that would inspire the creation of Sherlock Holmes' nemesis, Dr. James Moriarty.
The lies started early for Worth. The son of German immigrants, he ran away from home at age 10, fleeing to Boston and New York. By the time he was 17, the Civil War was in full swing, and Worth lied about his age to enlist in the Union Army. This is where his life starts to go down the wrong path.
He fought at the Second Battle of Bull Run, where he initially believed he was one of more than 6,000 wounded Union soldiers. According to the Army, however, Worth was actually one of around 1,100 Union soldiers killed there. His surprise in discovering he was dead as he lay wounded in a Georgetown hospital must have only lasted a short time, because he left the hospital, Georgetown and the Union Army right away.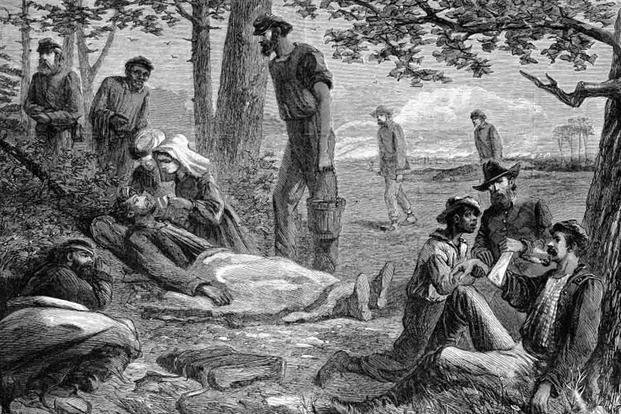 The next year, the Union Army began allowing wealthy Americans to avoid being drafted by paying someone else a "bounty" of $300 to serve in their place. Some of those who signed up for a bounty would desert their new unit as soon as possible, then join another unit for another bounty, in an illegal practice called "bounty jumping." Worth began bounty jumping as soon as he could.
Worth didn't limit himself to Union bounty jumping, either. He once collected a $30 Confederate bounty, too. As author Ben Macintyre wrote in his book, "The Napoleon of Crime: The Life and Times of Adam Worth, Master Thief" the famous Pinkerton Detective Agency began hunting for him, so he fled to New York City, where he became a pickpocket, then formed a gang of pickpockets before trying to pick the wrong pockets.
Worth was sent to Sing Sing Prison but escaped, only to return to New York, where he became a fence for stolen goods, started robbing stores and banks and busting other people out of prison. There was almost no lucrative criminal enterprise he wasn't into, but the Pinkertons started snooping around his operation. So he fled to Europe.
In England, he assumed the identity of Henry Judson Raymond and took to robbing pawn shops while pretending to be a wealthy financier. He then went on a brief stint in Paris, where he and criminal associates started an American restaurant, only to be recognized by a visitor, William Pinkerton, president of the Pinkerton Detective Agency.
Worth abandoned the legitimate world and fled Paris for London, where he joined the English aristocracy while trying his hand at forming a large criminal network in the city. He hired robbers, burglars and forgers through intermediaries so he couldn't be caught actually committing crimes. Scotland Yard suspected this network existed, but no one knew who the mastermind behind it actually was.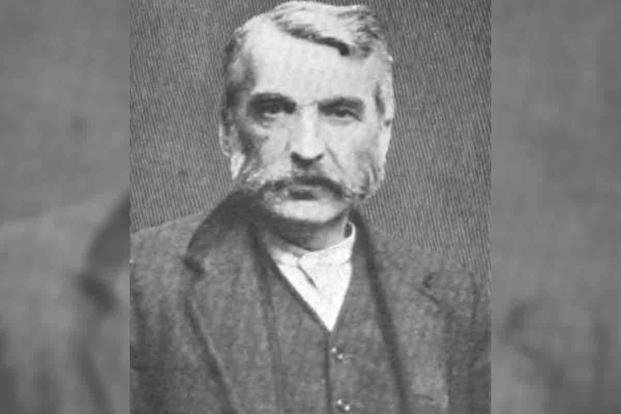 Members of his crime syndicate were caught from time to time, but Worth always helped bail them out and help them avoid doing real prison time. Both the Pinkertons and Scotland Yard were onto Worth, but neither could prove anything, even after he stole a half million dollars' worth of diamonds from South Africa and used them to start a discount diamond company.
By the 1880s, Worth was married, had two kids and was still using his pseudonym. All was well until 1892, when he personally robbed a shipment of money in Belgium, using two new members of his crew with whom he'd never worked. It was a bad decision. Something went wrong in the course of the robbery and his two compatriots fled. Worth was finally caught in the act.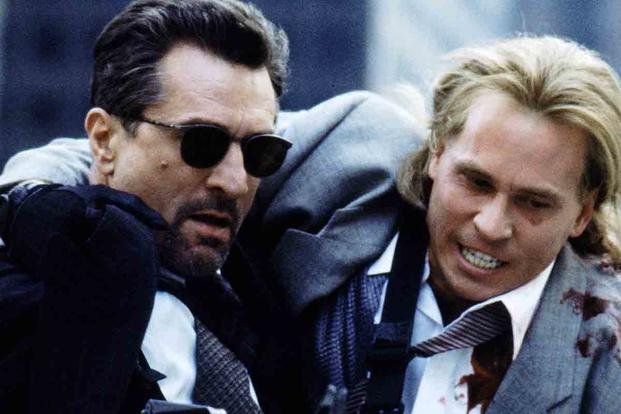 At his trial, British and American authorities lobbed accusation after accusation at him, but they couldn't make anything stick. Worth was sentenced to seven years in a Belgian prison for the robbery, but only spent four years there. When he left, he found his wife had been committed to an asylum.
Worth spent the rest of his life with his children, living on the ransom he was paid from stealing a famous painting, Thomas Gainsborough's Georgiana Cavendish, Duchess of Devonshire, which he'd kept for 25 years. Worth detailed his criminal life for the Pinkerton agency before his death in 1902.
-- Blake Stilwell can be reached at blake.stilwell@military.com. He can also be found on Twitter @blakestilwell or on LinkedIn.
Want to Learn More About Military Life?
Whether you're thinking of joining the military, looking for post-military careers or keeping up with military life and benefits, Military.com has you covered. Subscribe to Military.com to have military news, updates and resources delivered directly to your inbox.