As an actress who achieved fame during Hollywood's Golden Age, Hedy Lamarr's acting credits have been largely forgotten outside the realm of film buffs. But as an inventor, Lamarr changed the way Americans today interact and consume information.
Along with a composer named George Antheil, Lamarr developed the technological concept of frequency hopping to address a crucial problem faced by the Allies during World War II. At the time, Germans U-boats were consistently jamming the signals of torpedoes that targeted their submarines, rendering them ineffective. Lamarr and Antheil solved that problem via a secret communication system of radio-controlled torpedoes, the precursor to what we now know as Bluetooth.
But when Lamarr and Antheil initially brought the technology before the U.S. Navy, the service responded with a hard no.
"The brains of the people are more interesting than the looks, I think," Lamarr -- whose studio dubbed her the Most Beautiful Woman in the World -- told Forbes reporter Fleming Meeks in 1990. "Then people have the idea that I'm sort of a stupid thing."
Despite little formal education, Lamarr was far from that. And while her pairing with Antheil seemed odd at first glance, especially in a scientific setting, a closer look reveals otherwise.
Indeed, Lamarr and Anthiel shared an immigrant's mindset. Lamarr, who was Jewish, was born Hedwig Eva Maria Kiesler on Nov. 9, 1914, in Vienna, and Antheil (pronounced "AN-teil") was the American son of German immigrants. They were deeply affected after the Germans sank the SS City of Benares, a British passenger ship, in September 1940, killing 262 people (including 87 children). An eagerness to see the Nazis defeated also was ingrained in both of them, a feeling heightened in Lamarr after Germany annexed Austria in 1938, one year after she left for Hollywood.
And they both possessed curious minds and, perhaps most importantly, shared a basic knowledge of munitions. Lamarr accrued hers during the first of her six marriages, to Fritz Mandl -- a pro-fascist arms dealer unflatteringly called Austria's Merchant of Death. Although it was an unhappy union, Mandl allowed Lamarr to attend (but not speak during) business meetings, some including German military leaders. The information gleaned in those settings proved invaluable to Lamarr, as did Antheil's previous experience as an inspector of artillery ammunition at a U.S. armory.
Lamarr first met Antheil at a dinner party in 1940, and it was not long before the discussion turned to inventions and defeating the Nazis. Lamarr described a system where torpedo control would be synchronized, but she didn't have the technical expertise to make that happen. That's where Antheil came in; he had been familiar with synchronization for years, dating to the 1920s when he unsuccessfully tried to sync 16 pianos for a musical composition called "Ballet Mécanique."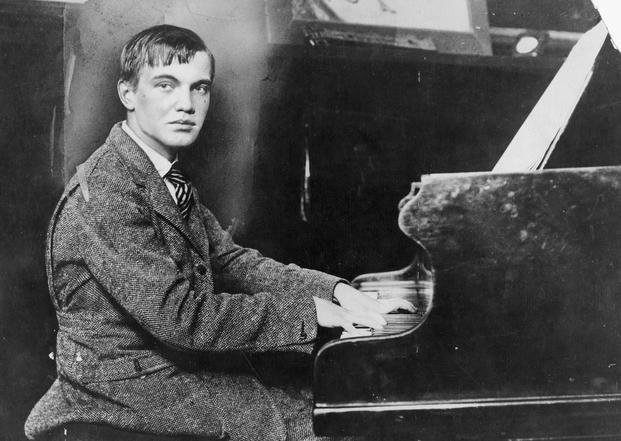 Their collaboration resulted in a device, roughly the size of a pocket watch, that would allow a signal, instead of traveling over a single wavelength to its destination, to hop between dozens of frequencies, thereby eliminating the possibility of jamming. "In essence, a nearly infinite number of devices can operate within a range of frequencies and never interfere with one another, because they are constantly, minutely, and dynamically changing the frequencies on which they are operating," an article in Naval History magazine explained.
Patent No. 2,292,387 was issued in August 1942. The Navy not only was not interested, but it also classified the design as top secret and seized Lamarr's patent, considering her "an alien with ties to a foreign adversarial power." The U.S. military even condescendingly suggested to Lamarr that she could best help the Allies' mission by showing her beautiful face during United Service Organizations (USO) appearances and using it to help sell war bonds.
Despite the sting from the Navy's rejection, Lamarr raised millions of dollars for the war effort.
"When we began making this film, some scientists said to me, 'She was probably a spy. She probably stole this invention from the Nazis and brought it to the Allies as a spy. And we just don't realize it now. But doesn't that make a lot more sense to you than this movie star coming up with this incredible invention?'" Alexandra Dean, director of the documentary "Bombshell: The Hedy Lamarr Story," told PBS.
The Navy finally smartened up during the Cold War, when the service employed the technology in its ships' communication systems during the 1962 Cuban Missile Crisis. And now look at where Lamarr and Antheil's invention has gone. It's everywhere. Also known as spread spectrum, frequency hopping is a foundational piece of so many wireless communications, including Bluetooth, cellphones, WiFi and Global Positioning Systems (GPS), among other technologies.
"I was different, I guess. Maybe I came from a different planet. Who knows?" Lamarr said, laughing, in the interview with Forbes. "But whatever it is, inventions are easy for me to do."
Lamarr died in 2000 at the age of 85, and she and Antheil were inducted posthumously into the National Inventors Hall of Fame in 2014.
-- Stephen Ruiz can be reached at stephen.ruiz@military.com.
Want to Know More About the Military?
Be sure to get the latest news about the U.S. military, as well as critical info about how to join and all the benefits of service. Subscribe to Military.com and receive customized updates delivered straight to your inbox.