When you think "U.S. Navy," do you think "badass women?" Because you should.
These five female sailors just scratch the surface.
Cmdr. Becky Calder
Maverick, who? Becky Calder, a Navy commander, was the first female aviator to graduate from the Navy's Strike Fighter Tactics Instructor program, known as Top Gun.
Recently profiled in Parade Magazine, Calder flew F/A-18 Hornets for 15 years and supported Operation Southern Watch, Operation Enduring Freedom and Operation Iraqi Freedom.
She is one of the few aviators to fly every version of the Hornet. Oh, and she graduated from the Naval Academy in 1998 and was such an incredible basketball star that they retired her jersey.
Say it with me: BADASS.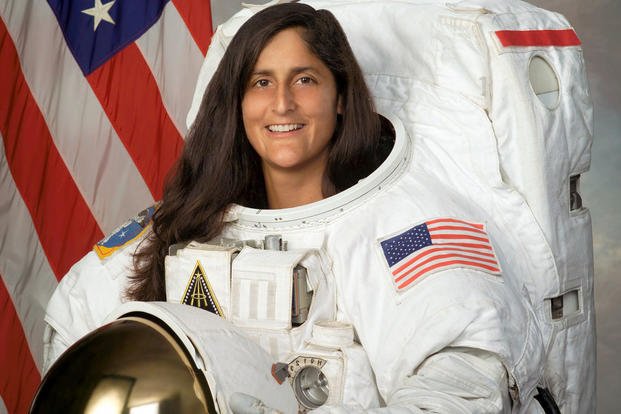 Astronaut Sunita Williams
To paraphrase a line from the movie "City Slickers," if brains were people, Capt. Sunita Williams would be China.
At one point, the astronaut held the record for the most cumulative hours of spacewalking. She spent 322 days in space and served as commander of the International Space Station.
Have you ever had to learn Russian because you got a new job? She has.
She also spent her early career in the Navy flying helicopters in Operation Desert Shield after she graduated in 1993 from the U.S. Navy Test Pilot School.
Long, slow clap and a tip of the hat.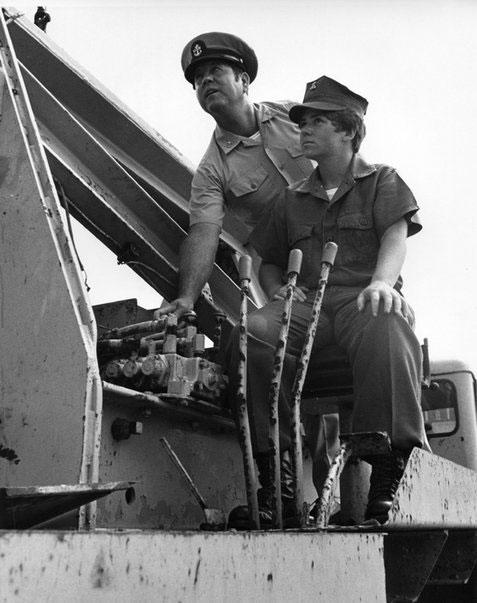 Constructionman Camella J. Jones
Constructionman Camella J. Jones may require a standing ovation.
She was the first woman to qualify as a heavy equipment operator and be assigned to a U.S. Navy construction battalion unit in 1972.
Have you ever been around a Seabee unit? It is decidedly, um ... male. Especially in 1972.
Unfortunately, Jones couldn't take part in the "We Fight" portion of Seabees' "We Build, We Fight" motto, because she was a woman and not allowed in combat.
That would change with the National Defense Authorization Act of 1994, which allowed women to be members of mobile construction units -- too late for Jones but definitely a result of her service.
Well done to this badass Seabee. You built, and in your own way, you fought.

Adm. Michelle Howard
Many "firsts" are mentioned when speaking of Adm. Michelle Howard: The first Black  woman to command a Navy ship. The first Black woman in the U.S. military to earn three stars.
The first female four-star admiral. The first female Black four-star admiral. The first woman to serve as vice chief of naval operations.
But aside from those historic accomplishments, she's also a badass pirate hunter.
After only three days on the job leading a Navy Task Force, she had to figure out how to save Capt. Richard Phillips and the MV Maersk Alabama, taking down some pirates. Yes, that Capt. Phillips.
Her decisive actions sent a clear message to pirates about messing with our ships.
Well done, Ma'am.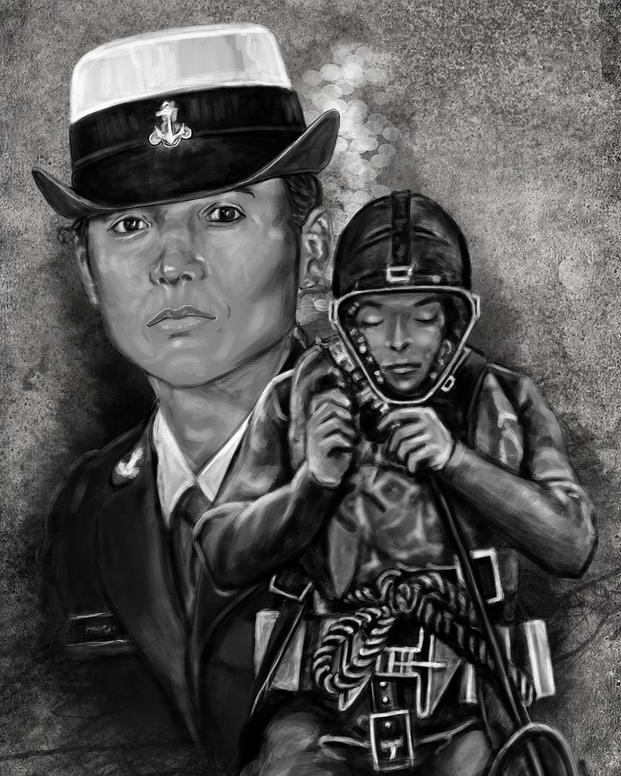 Donna Tobias
In 1975, women were still a novelty in the Navy, which makes it all the more crazy that Donna Tobias decided she'd like to become a Navy deep sea diver.
She went to dive school and graduated with her class of only 14 who made it through. She also found a way to navigate in and around the notoriously tight brotherhood of divers.
She was strong inside and out. The Mark V dive suit used at the time weighed 200 pounds and took a tremendous amount of strength to move in and out of the water -- for men or women.
Her achievement would be badass today, but it's double badass that she did it in 1975.
Sadly, Tobias died by suicide in 2010, but her legacy lives on in the female divers and rescue swimmers of today's military.
We salute you, Donna.
Want to Learn More About Military Life?
Whether you're thinking of joining the military, looking for post-military careers or keeping up with military life and benefits, Military.com has you covered. Subscribe to Military.com to have military news, updates and resources delivered directly to your inbox.