Science, Technology, Engineering, and Mathematics (STEM) ventures are some of the most successful small businesses in America, and this trend is even greater among veteran-owned businesses.
Despite this trend, there are significant barriers for veterans applying their STEM skills to start an enterprise or find a job. The Institute for Veterans and Military Families at Syracuse University (IVMF) is working hard to change all that.
"Syracuse University's Institute for Veterans and Military Families was created to leverage what higher-education does extremely well – teach, train, and inform," says Dr. Mike Haynie, Syracuse University Vice Chancellor and IVMF Founder & Executive Director. "We're here to prepare military-connected families for jobs, careers, and business ownership."
To date, IVMF says more than 100,000 have leveraged these programs, all provided at no cost to participants.
Veteran Entrepreneurs Are Leading STEM Start-ups
Street Smarts VR is a tech company that participated in one of the many no-cost IVMF entrepreneurship programs designed to arm veteran-owned businesses with access to the training, networking and financial relationships they need to succeed no matter where they are in their business lifecycle.
Founder and Marine Corps veteran Oliver Noteware applied his experience in virtual reality and military training and created Street Smarts VR.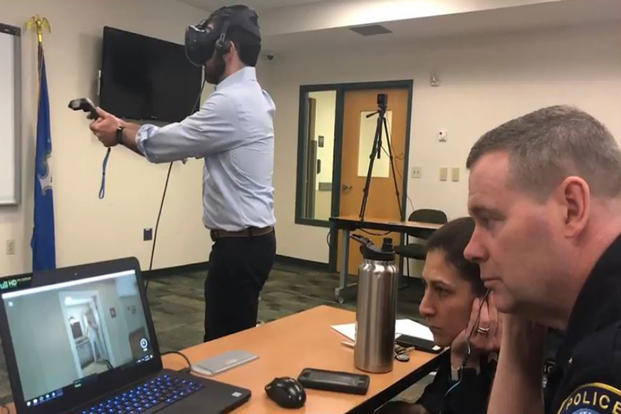 "I learned the importance of consistent, realistic training in the Marine Corps and want to bring high-quality training to all first responders," Noteware says. "The military gave me the training and management skills I needed to start my own company, and the business training from the IVMF helped me to plan out my plan trajectory, form key relationships to assist me and helped me to get to the next level with capital."
Access to Capital Difficult for Veteran Entrepreneurs
Despite this trend for veteran-companies, there are a number of obstacles they face to start a STEM-focused business. Lack of access to capital tops the list, as over 80,000 veterans closed their business as a result of inadequate cash flow, sales or personal loans/credits.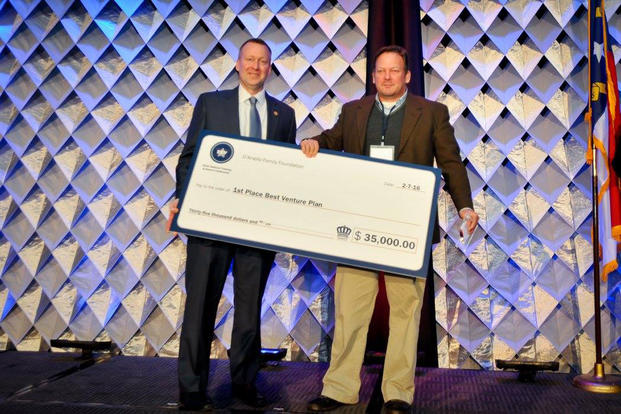 "You just don't know sources of capital available to veteran businesses, and you need money to make money," stated Warren Foster, owner of Science Playhouse. His company is a hands-on science and technology lab providing STEM education and enrichment programs for kids of all ages. "There's no shortage of marketing to me as a veteran entrepreneur but those aren't my best options."  
Warren Foster is an alumnus of the IVMF Entrepreneur Bootcamp for Veterans program, an intensive training held at 10 universities around the country providing experiential learning for veteran business owners in business finance, marketing, and strategic planning.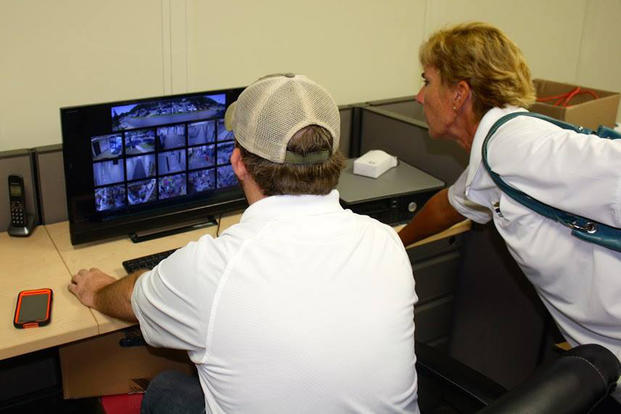 Another example is scDataCom, which provides hi-tech security and communications solutions.  "We started with a great understanding of the tech and our customer," added scDataCom founder and military veteran, Kathleen Ford. "Now our biggest challenge is to find tech talent to keep up with demand, and we are looking to hire veterans." Ford is also an EBV graduate whose business revenue has grown by 400% in the last three years.
Employer Demand For STEM Talent
According to the non-profit Code.org, the United States will add about one million STEM jobs by 2020. There were 607,708 open computing jobs in the country last year, but only 42,969 students with STEM expertise entered into the workforce. To meet this demand many employers are looking to military veteran talent.
Veterans are nearly 1.5 times more likely to be in STEM jobs than non-veterans. They come to jobs "STEM pre-qualified" through their military training.  There's even a positive trend of women veterans into STEM from 2010 to 2014 time period. Women veterans are nearly twice as likely to be in STEM occupations compared to female nonveterans.
A traditional military market like San Diego, for example, has 100 cybersecurity firms looking to fill estimated 4,200 unfilled jobs. But military veterans face significant barriers to STEM jobs like this.
The greatest barrier is the lack of a pipeline matching veterans' skill-sets to degrees and jobs. Military.com's Military Skills Translator + Personality Assessment tool can be a good starting point to identify key skills that can help veterans zero in on the right career path.
The IVMF program Onward To Opportunity-Veteran Career Transition Program is combatting this by creating STEM training and certification while service members are still in uniform. "We are certifying service members in everything from SAS to Cisco," remarked Jim McDonough, Managing Director of the O2O-VCTP program. "By doing this we can create a bridge to a STEM career and even get them placed with an employer before they leave the military."
IVMF's Top Transition Tips for Aspiring Entrepreneurs
1. Tap into Your Military Experience
Job-seeking veterans often experience a disconnect between their military skill set and skills needed in the civilian workforce. Almost 60% of veterans consider translating their military skills to be a major challenge in post-service life. While some skills, like artillery and infantry expertise, may not be transferable or relevant, it is important for aspiring veteran entrepreneurs to focus less on hard military skills and more on the traits and strengths that made them successful during their time in uniform. Qualities like strong leadership experience, a can-do attitude, and the ability to perform under pressure are all core principles of the military, and also critical to entrepreneurial success.
2. Utilize Your Resources
It can be difficult to tap your military experience if you are unsure of how to talk about it in civilian terms. This is where the numerous resources available to veteran entrepreneurs come into play. Do your research on what is available and which resources best address your business needs – there are a wide variety available such as financial, business planning, marketing, and more. Many programs run through the Institute for Veterans and Military Families (IVMF) are also available at no-cost not only to veterans but to their spouses as well.
IVMF programs deliver educational and vocational training, resources and support to veteran entrepreneurs, whether they are in the ideation, startup, sustain or growth phase of their business venture, while program events allow for the opportunity to network and build mentorships connections. Honing your business and networking skills, on top of your personal strengths as a veteran, will better position you for entrepreneurial success.
3. Define Success for Yourself
In the military, a successful mission is easily and clearly defined, while success as an entrepreneur is more fluid and subjective. Veteran entrepreneurship offers many different definitions of success. Take some time to consider what being successful in your new venture means. Will you feel successful when you have built your business to a place where you can employ a fellow veteran? When you have grown your business to a sustainable place and are able to give back to your community, military or otherwise? Creating your own definition of success is one of the first entrepreneurial tasks any business owner tackles, but for veterans, who often have intrinsic value-based goals in addition to profit and margin objectives, it is especially critical.
About the Institute for Veterans and Military Families at Syracuse University
The Institute for Veterans and Military Families (IVMF) is the first interdisciplinary national institute in higher education focused on the social, economic, education, and policy issues impacting veterans and their families. Through its professional staff and experts, the IVMF delivers leading programs in career, vocational, and entrepreneurship education and training, while also conducting actionable research, policy analysis, and program evaluations. For more information, visit ivmf.syracuse.edu and follow the IVMF on Facebook, Twitter and Instagram.
-- Sean Mclain Brown can be reached at sean.brown@military.com. Follow him on Twitter at @seanmclainbrown.