Veterans and military members can get in on a parade of Major League Baseball games though a new military MLB.TV military discount thanks to a partnership between USAA and the San Diego Padres.
MLB.TV is a great option for anyone who doesn't live in their favorite team's broadcast area. The service allows access to all MLB games except the ones featuring your local team. If you live in Boston, you can view any game that doesn't feature the Red Sox, for example.
USAA and the Padres are offering active-duty military and veterans a 35% discount on the service's $59.99 subscription fee for the shortened season. Our math puts the price at $38.99. There's also a tier that lets you pick just one out-of-market team for $49.99 or you can subscribe for $24.99/month if you think they're not really going to finish this season. That's $32.50 for the single team or $16.24/month after the discount.
Online authentication verification by GovX is required to get the deal. To purchase your subscription, visit Padres.com/USAA.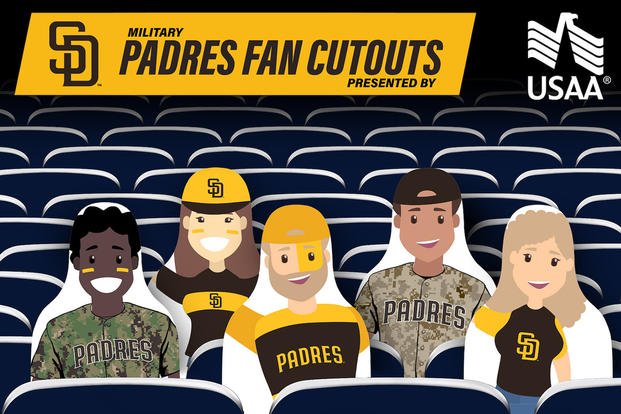 The Padres also recently decided to honor military fans by creating a special USAA Military Appreciation Section in the park's section 325. Military and veterans were invited to upload a headshot of themselves decked out in Padres or military gear. Military fans jumped on the opportunity, and it took only a few minutes for the free offer to be fully subscribed.
If you're watching a Padres game on TV in San Diego or checking them out via your MLB.TV subscription, we've made a handy map to help you locate the military fan section.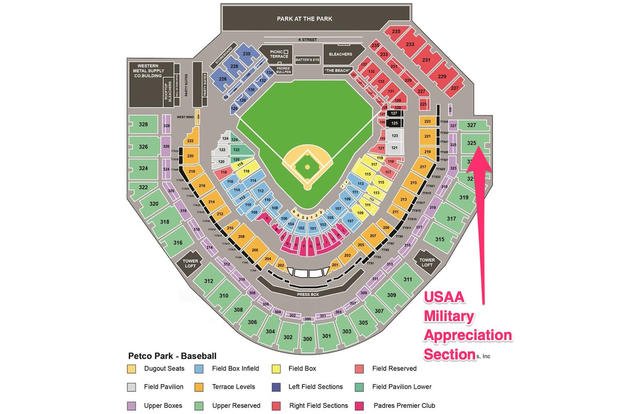 It's not the same as being there, but at least a few military members and veterans will be able to see themselves during broadcasts as we experience the weirdest pro sports season ever.
Americans are nothing if not creative and resourceful. Now that we've decided to forge our own path to recovery from the COVID-19 pandemic, we're going to figure out a way to help normal life return as soon as possible and invent ways to pretend we're close to normal even if we're not.
Keep Up With the Best in Military Entertainment
Whether you're looking for news and entertainment, thinking of joining the military or keeping up with military life and benefits, Military.com has you covered. Subscribe to the Military.com newsletter to have military news, updates and resources delivered straight to your inbox.